Apryl Jones Shows Her Toned & Tattooed Belly Sporting a White Tracksuit Paired With Pink Boots
Singer-songwriter Apryl Jones displayed her toned and tattooed belly as she enjoyed the outdoors in a white tracksuit. She also drew her fans' attention to her pink boots.
Apryl Jones has been widely admired for her natural beauty and impeccable style since she caught the public eye while dating ex-boyfriend rapper Omarion, whose real name is Omari Ishmael Grandberry.
Recently, the 34-year-old singer-songwriter shared a photo of herself on Instagram that highlighted her chic style. She had herself photographed on a sidewalk.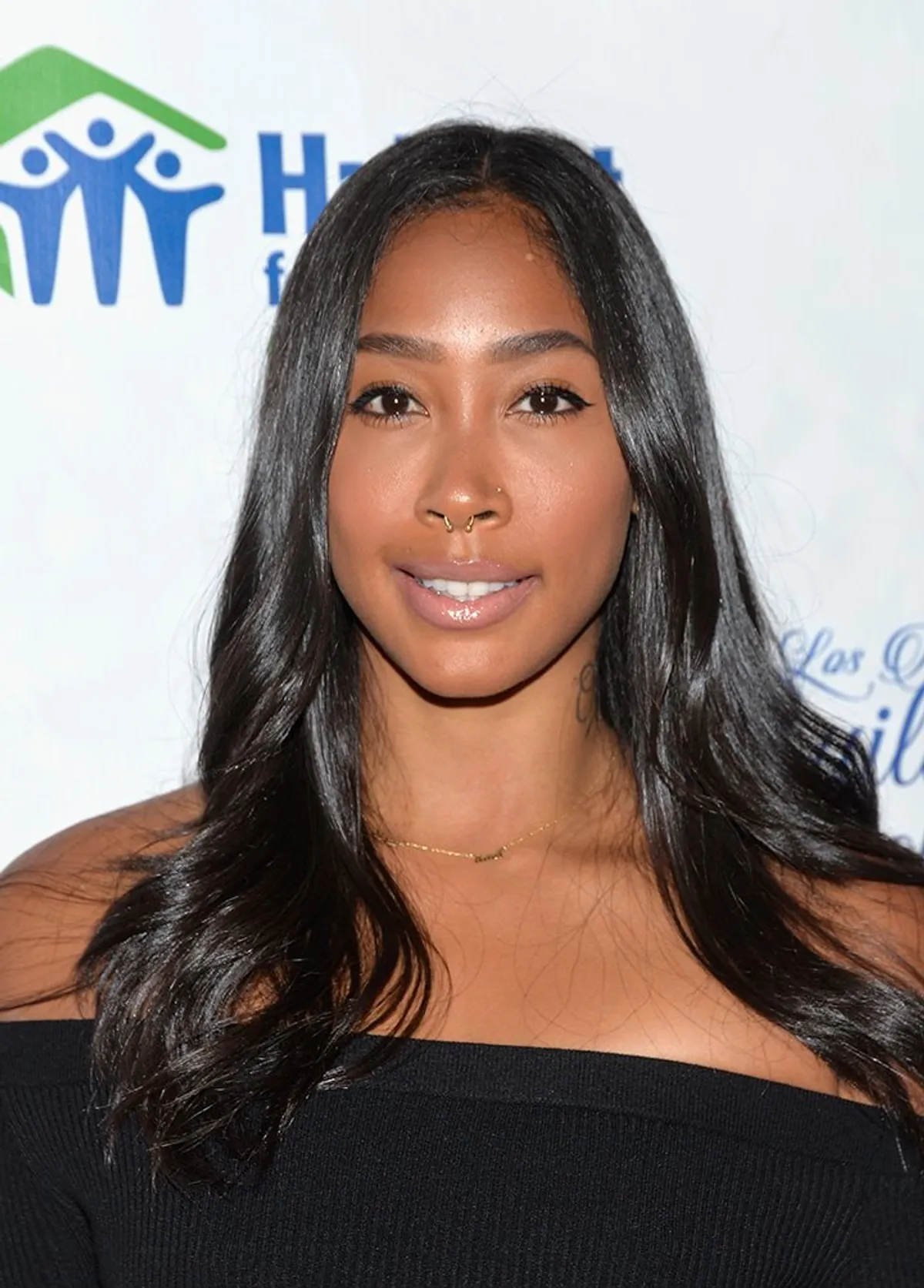 The "Love & Hip Hop: Hollywood" star looked cozy wearing a white tracksuit baring her taut abs. She also proudly displayed a large tattoo on her belly.
The photo showed her standing on the sidewalk and crossing her feet as though to draw her Instagram followers' attention to her pink boots. She captioned the snap:
"As I've gotten older my favorite color is pink!!!"
She then asked her devoted fans what their favorite colors were. The Chicago-born reality star styled her wavy hair into a messy ponytail, adding to her relaxed vibes.
Aside from her outfit, Jones' slim frame was also praise-worthy. Although she covered the rest of her body, her exposed belly gave a glimpse of her fit physique.
She recently made headlines after she was spotted with music mogul Dr. Dre on a date.
The reality star's carefree look blended in with the relaxed atmosphere of her surroundings. Trees, including one with pink flowers, lined one side of the sidewalk she stood in.
In the comments section, her adoring fans, who are among her 2.9 million followers, replied to the question she posed with hearts and other emojis of various colors.
Jones' life is just as colorful. She has been candid about the twists and turns of her private life since joining the cast of "Love & Hip Hop: Hollywood" in 2014.
In February, she revealed that she was never into joining reality TV shows but felt compelled to do so to help dispel rumors around her ex Omarion's sexuality.
The former couple, who split in 2016, shares son Megaa, 6, and daughter Amei, 5. Jones said she was not herself during her relationship with Omarion and that she regained her true self after their breakup.
Jones seems to be truly back on track as she continues her search for love. She recently made headlines after she was spotted with music mogul Dr. Dre on a date.
Her "Love & Hip Hop" costar Moniece Slaughter confirmed that the pair are dating and that she was shocked Dre went on to date her, although Jones has revealed she is polyamorous.