See Kylie Jenner Working Out Outdoors on a Pilates Reformer In a Yellow Top & Matching Leggings
Kylie Jenner's recent media update was a top-notch show-off of some serious workout sessions as she combined her exquisite sense of style with some fitness routine.
It is no doubt that "KUWTK" star Kylie Jenner is a glam queen; however, recently, the star has been belting out serious workout routines enough to earn her the fitness goddess title.
The mom-of-one proved it in her latest Instagram share as she merged her glam game with a rigorous workout routine. Jenner was filmed outdoors, enjoying the feel of the warm evening sun.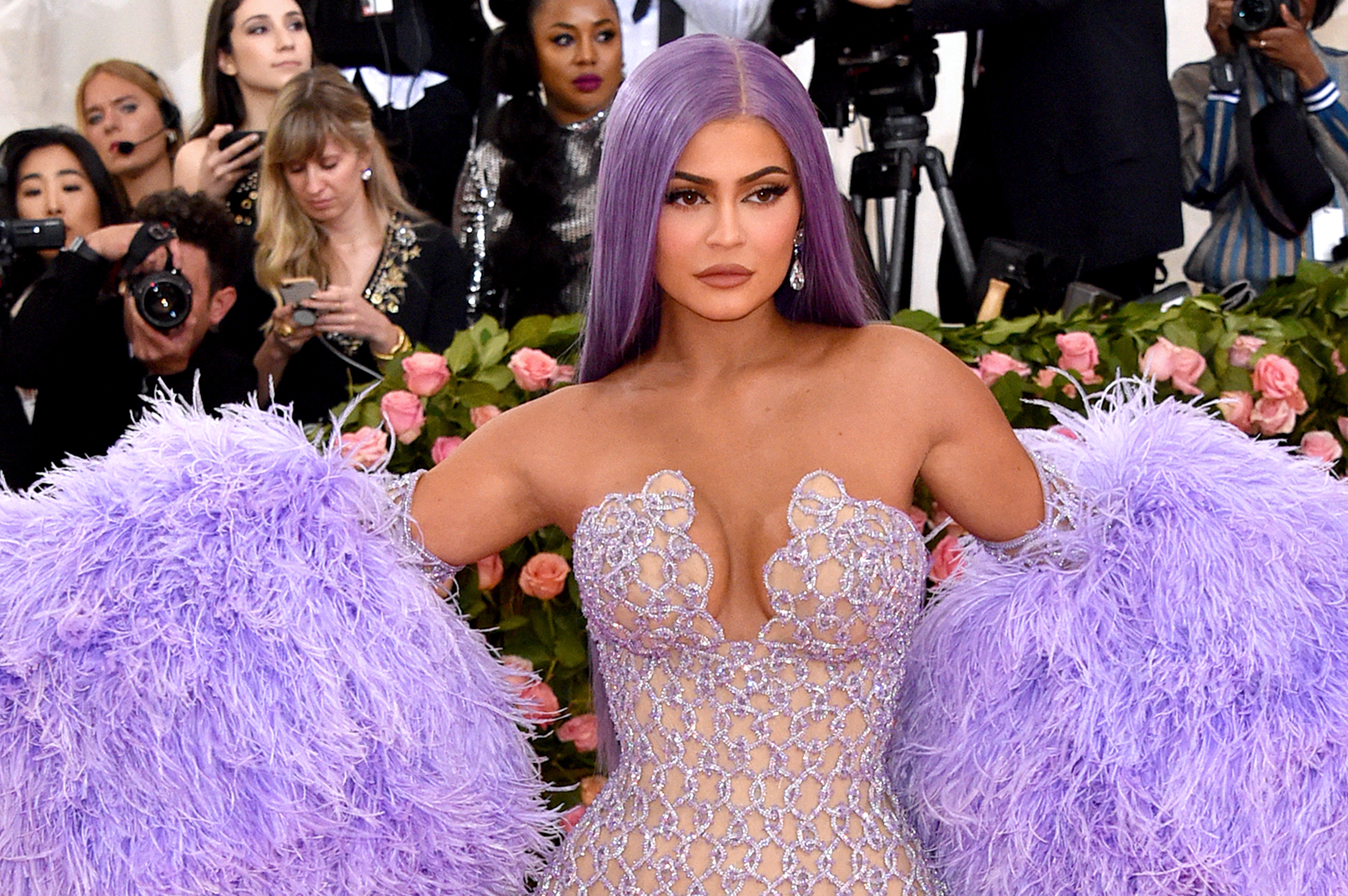 She donned a two-piece mustard yellow workout gear that included a cropped tube top and figure-hugging pants. The makeup mogul let down her jet-black waist-long hair.
The reality star completed her look with a pair of white sneakers. In one of the photos, Jenner, 23, flaunted her gains, showing her ripped abs and slightly toned arms. 
In another part of her Instagram story, Jenner was filmed working on her core as she expertly worked her suspended body in an upward motion on two workout poles. 
For a while now, the 23-year-old has been showing off her workout gains as a way to inspire fans, and according to an insider, Jenner has been preparing her figure for summer. 
Although she and her daughter's dad, Travis Scott, are no longer together, the pair have been cordial.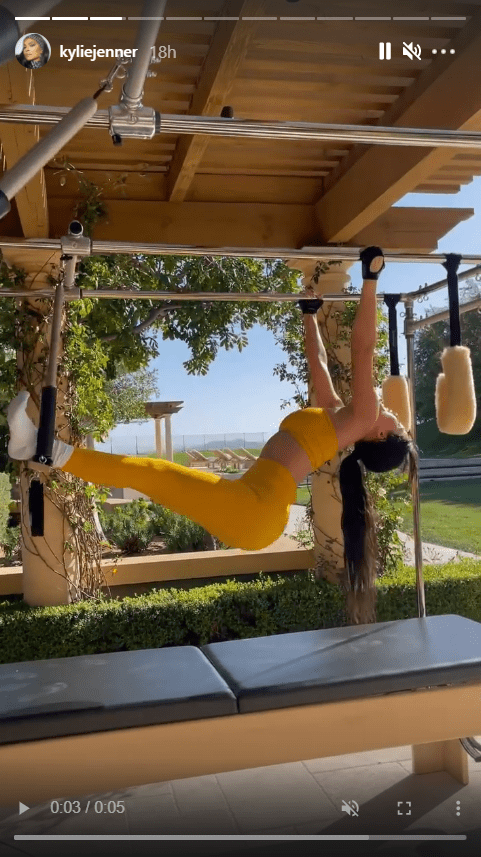 The source noted that Jenner preferred outdoor workouts because it is more distracting, and it felt nicer to be attuned with nature. The TV star is not alone as she keeps working on her body goals.
She and her mini-me Stormi would often go on walks in the neighborhood or a hike. The insider added that she has also been watchful of her food intake.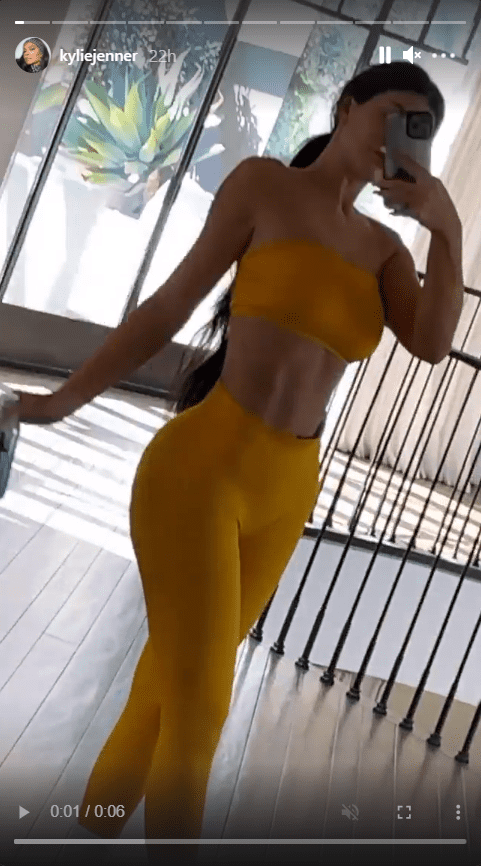 The star has made it known that she has been working towards reducing her meat intake, making sure her dinner had more broccoli, sweet potatoes, and grains. Jenner also stated avoiding late-night snacking.
According to her Harper's Bazaar Food Diaries interview, Jenner opts for her pre-sliced apple pieces, which she keeps by her bedside at night. The star noted that it has been helpful. 
Recent news on "The Life of Kylie" star shows that she has been concentrating on other aspects of her life, besides romance. Although she and her daughter's dad, Travis Scott, are no longer together, the pair have been cordial. 
The former partners recently came together to throw a warm party for their three-year-old daughter. Insiders confirmed that Scott and Jenner are great co-parents who share custody but also spend a lot of time together with Stormi.