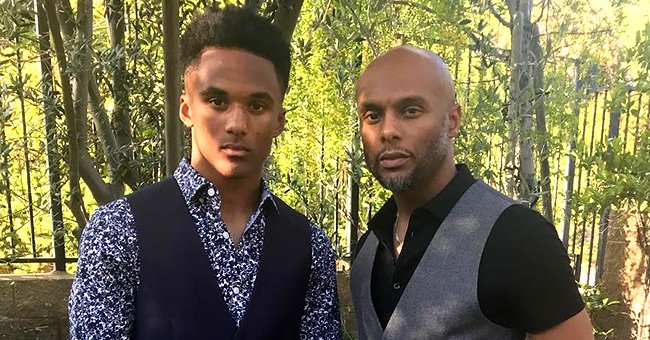 instagram.com/kennylattimore
Chanté Moore & Kenny Lattimore's Son Is All Grown in This Post from His Mom on His 18th B-Day
Singer and actress Chanté Moore took to Instagram to celebrate her and her ex-husband, Kenny Lattimore's son, KJ, who recently marked his milestone 18th birthday.
"Chanté's Got a Man" songstress Chanté Moore is the doting mom to two children, daughter Sophia Hardison, who she shares with her second husband, Kadeem Hardison, and son, KJ Lattimore, from her third marriage to singer Kenny Lattimore.
Moore's youngest child, KJ, recently turned 18 years and the singer commemorated the day with a sweet Instagram tribute and video montage of some fun memories they've shared together.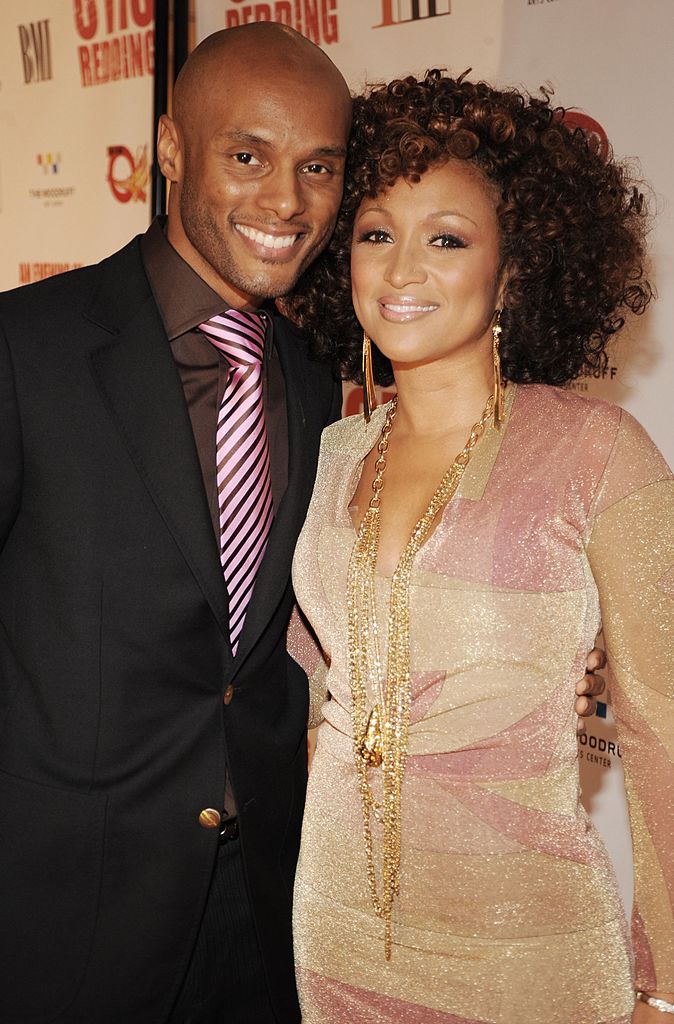 Kenny Lattimore and Chante Moore pictured at The Woodruff Arts Center & Symphony Hall on November 5, 2009 in Atlanta, Georgia. | Source: Getty Images
The video starts with a clip of Moore, KJ, and Sophia standing outdoors while "Aunt Bunny" attempts to capture them on camera. The clip moves on to show some throwback moments as Pharell Williams' "Gust of Wind" plays in the background.
The pictures shared in the montage showed how much KJ has grown over the years, from a young boy to the tall, handsome 18-year-old he is today. In her caption, Moore declared her love and devotion to her son.
Moore has a great relationship with KJ, and this was evident in her post which showed pictures of her smiling and embracing her son on many occasions. In one snap, she is shown carrying him on her back.
After three failed marriages, Moore still didn't give up on love.
Moore welcomed her son KJ on April 10, 2003, a year into her nine-year marriage to Lattimore. The couple wed in a beautiful ceremony in Jamaica on New Years Day 2002 and went on to become a musical power couple.
During their marriage, Moore and Lattimore made beautiful music together with two well-received duet albums, including "Things That Lovers Do." Unfortunately, their marriage failed, and Moore announced their divorce on Facebook in 2011.
After three failed marriages, Moore still didn't give up on love. In 2019, when she released her single, "Fresh Love," she revealed that she was happy in a new relationship. She told Rolling Out:
"This love that I'm in now, it's been wonderful! When he calls, it excites me, it makes me happy."
Moore's ex-husband, Lattimore, also enjoyed a new love of his own. The "Never Too Busy" crooner and Faith Jenkins, popularly known as Judge Faith, tied the knot in March 2020.
Lattimore admitted that the hard lessons he learned from his failed first marriage gave him insight on how to make his relationship with Jenkins work even before they got engaged.
Please fill in your e-mail so we can share with you our top stories!