Kenny Lattimore & Chante Moore's Son Is All Grown & Looking like the Perfect Mix of His Parents
Kenny Lattimore and Chanté Moore's son Kenny Jr. is all grown up now.  Fans can see how much he resembles his famous parents and these snaps can prove it. 
Former couple and singing sensations Kenny Lattimore and Chanté Moore's son Kenny Jr. has grown to be a handsome young man. Fans cannot help but notice how much he looks like his parents. 
Lattimore warmed the internet's hearts when he recently shared a photo of his son working on a vision board. The doting dad looked on proudly as the 17-year-old glued down a collage of goals he would like to achieve. 
Time flies and Lattimore cannot believe how fast his son has grown up. In a July 2019 Instagram post, he shared how proud he is of the young man. He wrote:
"Where has the time gone? My son is everything that I ever wanted him to be, so now I am learning how to parent him (along with a great Village of help)..."
Kenny Jr. is everything his father ever wanted in a son and more. As his fans noted in the comments section, the young gun is also his twin! One fan even called him a heartbreaker because he has got the looks. 
Moore has not married another man after divorcing Lattimore.
"He has really grown up. Such a handsome young man. I'm sure you're doing a wonderful job," one fan gushed. "Bro I can't believe this is KJ!!! Wow," another one shared. 
Lattimore and Moore welcomed their son on April 10, 2003. He and his famous dad share the same birthday. While he was Lattimore's first child, Moore already had a daughter, Sophia, from a previous relationship.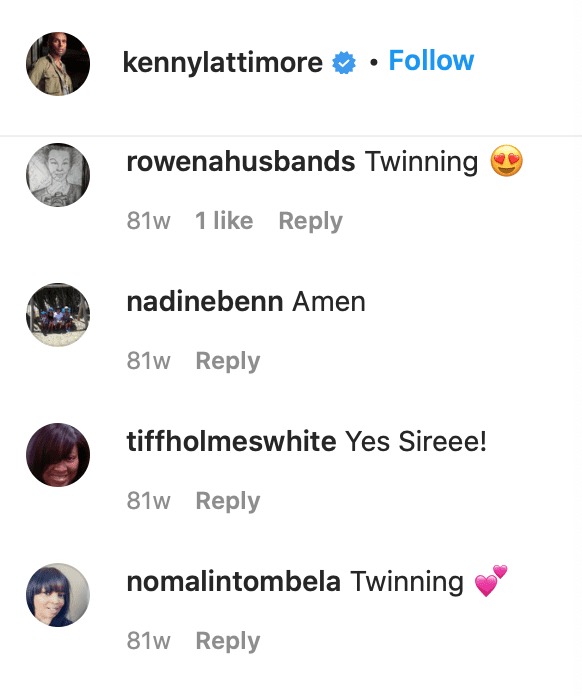 The musical duo decided to end their marriage in 2011 after nine years of togetherness. Moore was the one to break the news on her Facebook to avoid unnecessary rumors and speculations. 
In her post, she mentioned how she and her ex-husband looked forward to being devoted parents to their son Kenny. To this day, the duo has kept their promise. 
Moore has not married another man after divorcing Lattimore. As for the latter, he tied the knot with TV personality Faith Jenkins after a long-term relationship. His union with Moore taught him a great deal about marriages. 
The most important lesson he learned was to be upfront and honest about everything with Jenkins. In his previous relationship, he wanted everything to be perfect, which led him to avoid being honest about certain things.