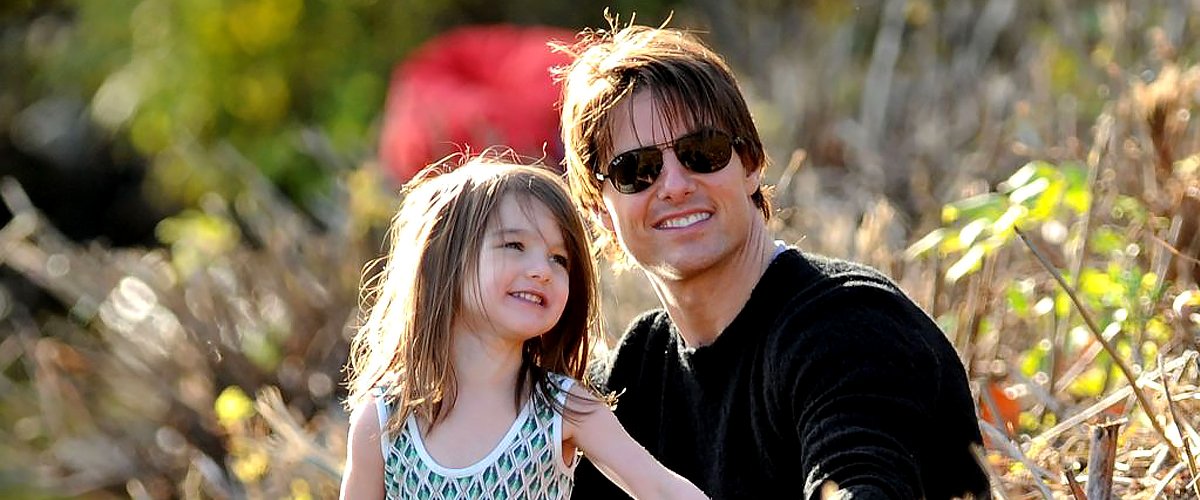 Getty Images
Everything Tom Cruise Has Said About Daughter Suri, Including Her Birth Being Spiritual and Powerful
Actor Tom Cruise and actress Katie Holmes were one of Hollywood's most iconic couples from 2005 till their divorce in 2012. Find out what happened between them and learn about their miraculous daughter, Suri.
In the early 2000s, actor Tom Cruise and actress Katie Holmes rocked the entirety of Hollywood as the ultimate power couple. The pair first met in April 2005 reportedly about a role in "Mission: Impossible 3."
Later that month, the actor and actress made their romance public when they appeared side by side in Italy. Tom was there to receive a David di Donatello Award for lifetime achievement.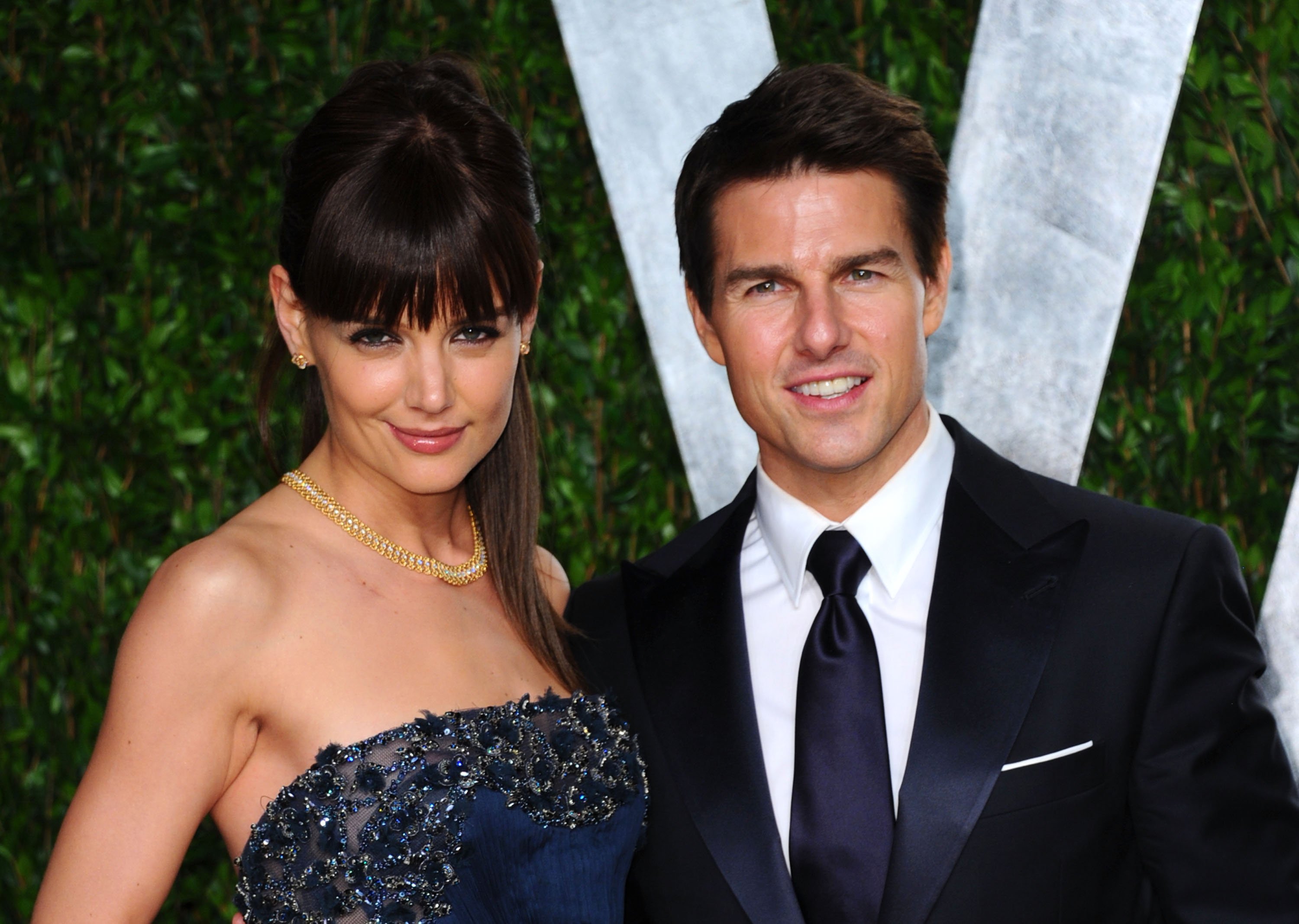 Katie Holmes and Tom Cruise arrives at the 2012 Vanity Fair Oscar Party on February 26, 2012, in West Hollywood, California. | Source: Getty Images
In what would typically be deemed a whirlwind romance, the couple announced that they were engaged only days after Holmes converted from Catholicism to the Church of Scientology, Cruise's religion.
Their shocking engagement also came just seven weeks after they first met. About four months after being engaged, the lovebirds had yet another unexpected announcement to make: they were expecting a child!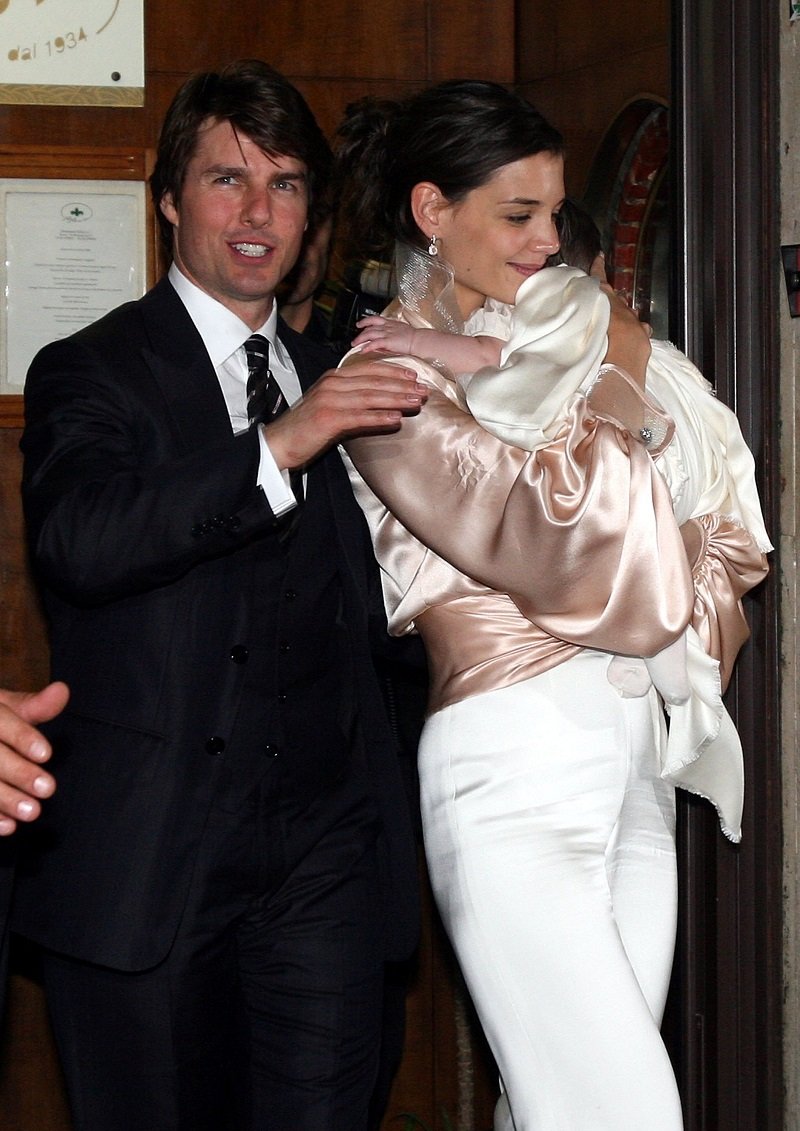 Tom Cruise, Katie Holmes and their daughter Suri Cruise on November 17, 2006 in Rome, Italy | Photo: Getty Images
MIRACULOUS BIRTH OF SURI CRUISE
In December 2005, Tom elicited a warning from The Food and Drug Administration after purchasing a sonogram machine to track their daughter's development. According to the FDA, owning a private sonogram was a violation of the law.
In 2017, Tom deftly avoided questions about Suri and the possibilities of her following his and Holmes' footsteps in acting.
Months later, on April 18, 2006, the highly anticipated offspring of the iconic Tom Cruise was born. The beautiful baby girl was born at Saint John's Health Center in Santa Monica, California. They named her Suri.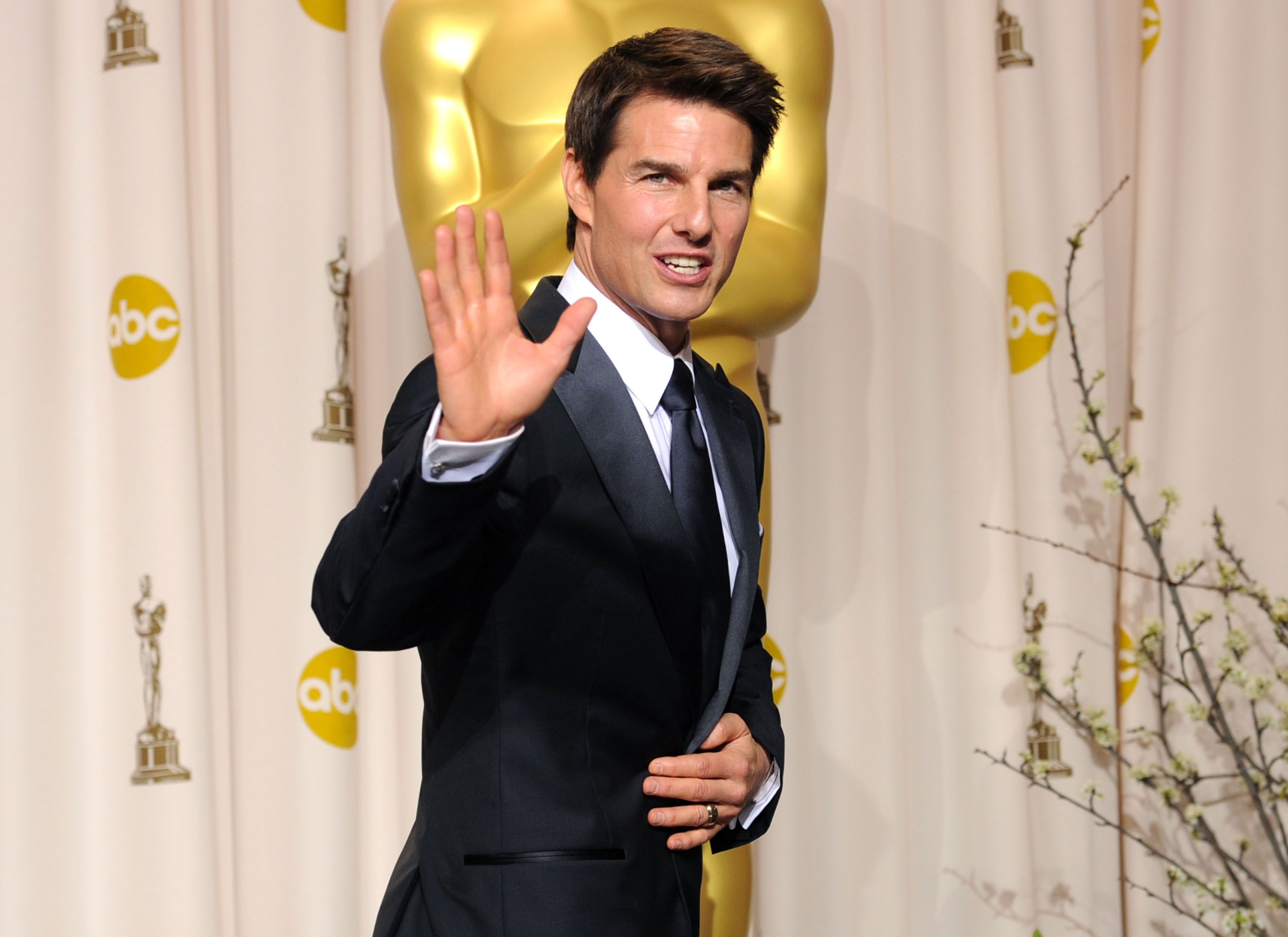 Tom Cruise at the 84th Annual Academy Awards held at the Hollywood & Highland Center on February 26, 2012 | Photo: Getty Images
Katie Holmes, Tom Cruise, and Suri Cruise became one of Hollywood's most adored families. Days after his then-fiancée gave birth, Tom had everyone cooing when he dished out details about him and Holmes' magical baby. He said in an ABC News interview:
"It was everything that we wanted it to be. ... It was spiritual. It was powerful. It was indescribable. What words can you use?"
Tom and Holmes were ecstatic to be parents and were absolutely smitten with their little one. They revealed that their daughter's name "Suri" has origins in Hebrew and Persian. In the former, it means "princess," while in Persian, it means "red rose."
TOM CRUISE AND FATHERHOOD
In an interview with People, a close friend of Tom and Holmes revealed that the actor's devotion to fatherhood was unrivaled by his devotion to anything else. They shared:
"Tom does everything 150 percent, and fatherhood he does 300 percent. They're going to have a great kid."
It seemed that the actor's friend was right! Tom became wrapped around his little girl's finger, giving her the best he and Holmes could offer and then some.
The adorable newborn with her full head of hair and her electric blue eyes was loved beyond imagination, and she still is! In October 2006, the long-awaited public debut of Katie Holmes and Tom Cruise's daughter came.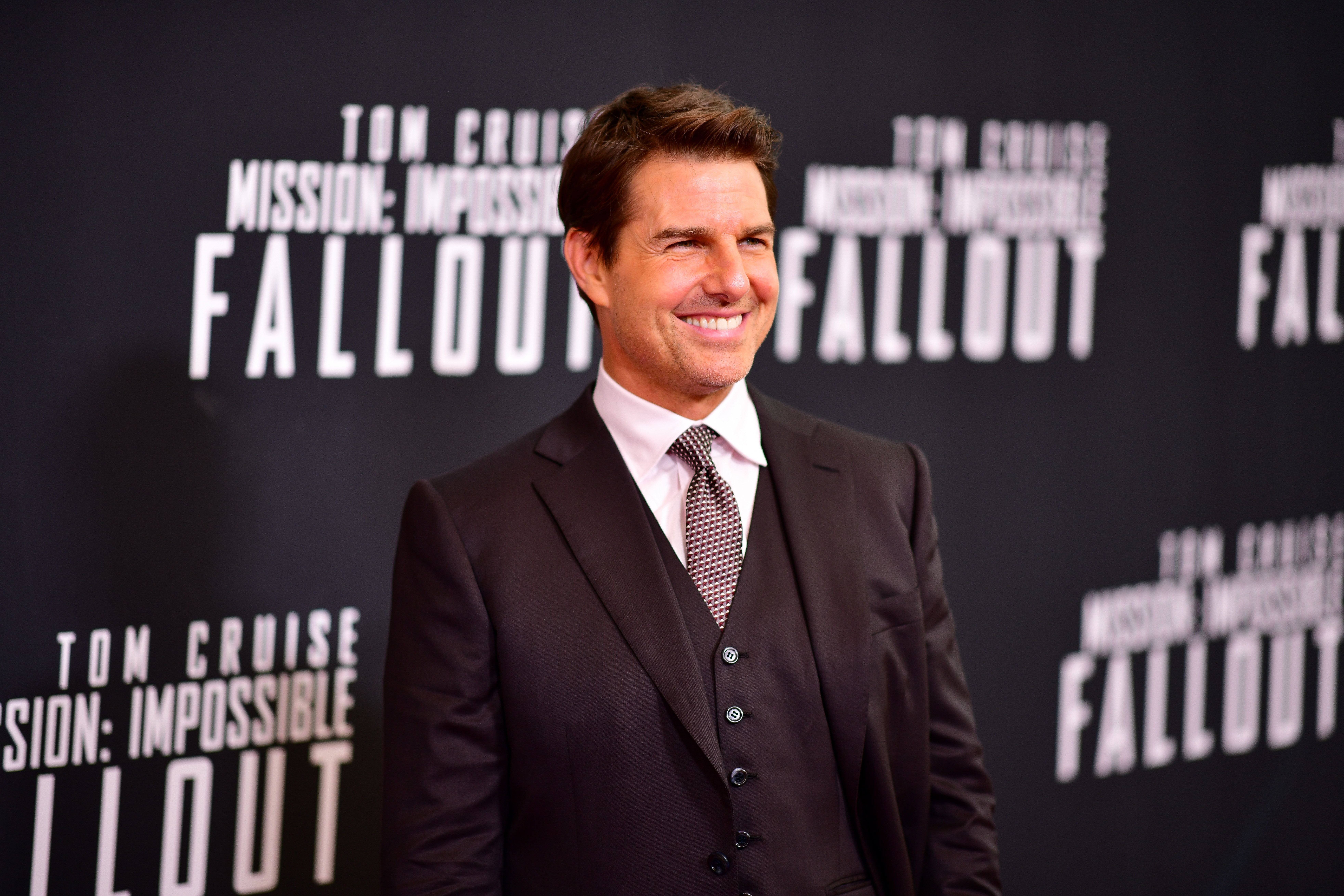 Tom Cruise at the "Mission: Impossible - Fallout" U.S. Premiere at Lockheed Martin IMAX Theater at the Smithsonian National Air & Space Museum on July 22, 2018 | Photo: Getty Images
Months after keeping her completely out of the media, the couple showed Suri off to the world on the cover of Vanity Fair magazine and shared details about their journey into parenthood. Tom said:
"My whole life I always wanted to be a father. I always said to myself that my children would be able to depend on me and I would always be there for them."
The beaming dad added that he is not one to believe spoiling a child too much with love is possible. He emphasized that there is no way a parent can give their child too much love. He was prepared to be the best dad there ever was.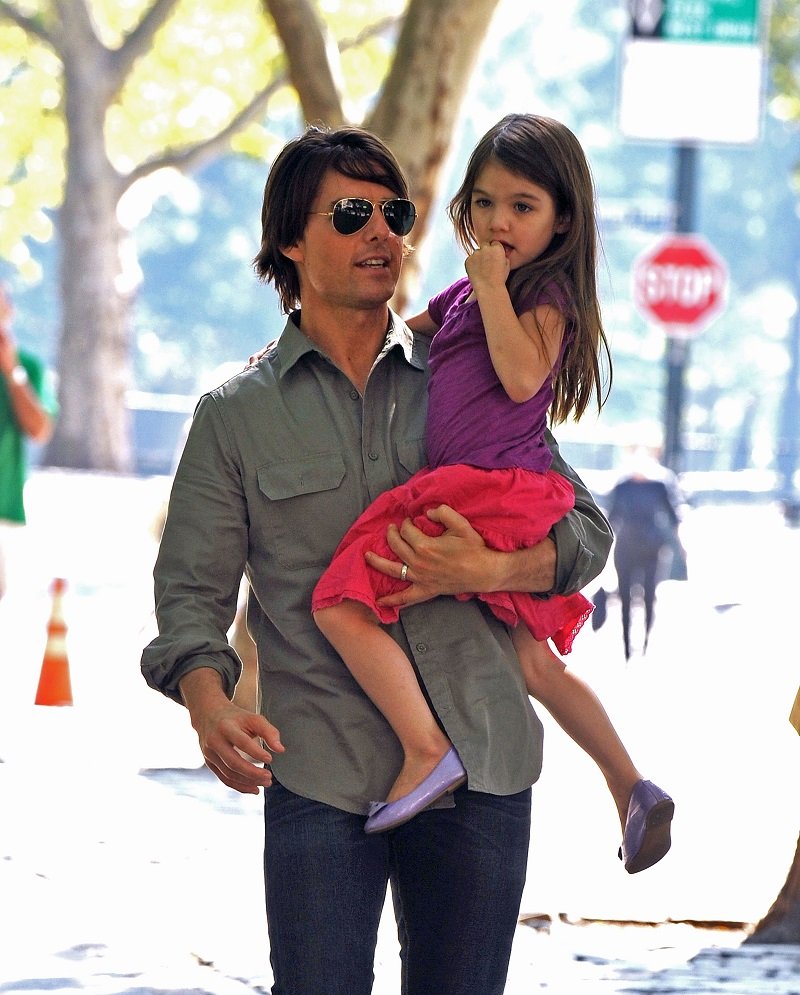 Tom Cruise and Suri Cruise on September 7, 2010 in New York City | Photo: Getty Images
Many celebrities and their children have a stormy relationship with the paparazzi as the cameras and story-sniffers never stop snooping in their private lives. However, for Tom Cruise, Suri being photographed and doted on by the media was a delight.
At barely two years old, the adorable little girl had been photographed possibly more than any other kid and was even named the world's most influential tot by Forbes magazine.
Cruise admitted that he loved that the world loved his precious daughter so much, and seeing her interact with people everywhere made him happy.
In 2009, the Holmes-Cruise clan raised several eyebrows when the public started to notice the strikingly beautiful toddler's peculiar wardrobe.
Suri was constantly seen in the most lavish and expensive fashion items, making many accuse her parents of spoiling her. She had been spotted with $850 Ferragamo bags, $635 dresses, and $27 Chanel lip gloss — all pointers to alarmed fans.
"Whatever she wants to wear, she wears it. I'm not going to tell her different [Sic]. She's got great taste too. She tells me what to wear."
Tom Cruise and Suri Cruise on July 17, 2012 in New York City | Photo: Getty Images
TOM AND HOLMES' RELATIONSHIP
On November 18, 2006, Holmes donned a breathtaking Giorgio Armani gown with an ivory silk train adorned with lace and Swarovski beaded crystals, ready to exchange vows with her sweetheart, Tom.
Clad in a navy-blue Armani tuxedo, the actor matched his fiancée's breathtaking appearance. In front of friends, family, and fellow stars, they tied the knot at the 15th-century Odescalchi Castle in Bracciano, Italy. However, the romantic fairytale was not meant to last.
On June 29, 2012, Holmes revealed that she no longer wanted to be Tom Cruise's spouse and filed for divorce in New York after five and a half years of marriage. Tom and the rest of the world were shocked by the new development as the actor reportedly did not see it coming.
Just as quickly as the beginning of their relationship was, their divorce settlement came to a close in a short while. In a matter of days, the separating couple had signed a divorce settlement, and Holmes was given custody of their daughter, Suri.
Following the shocking divorce, Suri Cruise and Tom Cruise soon found themselves in the tabloids again. Sources alleged that the actor had abandoned his daughter and cut off ties with her and her mother.
Tom was thoroughly displeased with these allegations and publicly detailed his relationship with his daughter. The actor denied ever abandoning his daughter and revealed that they spoke every day despite filming movies back-to-back.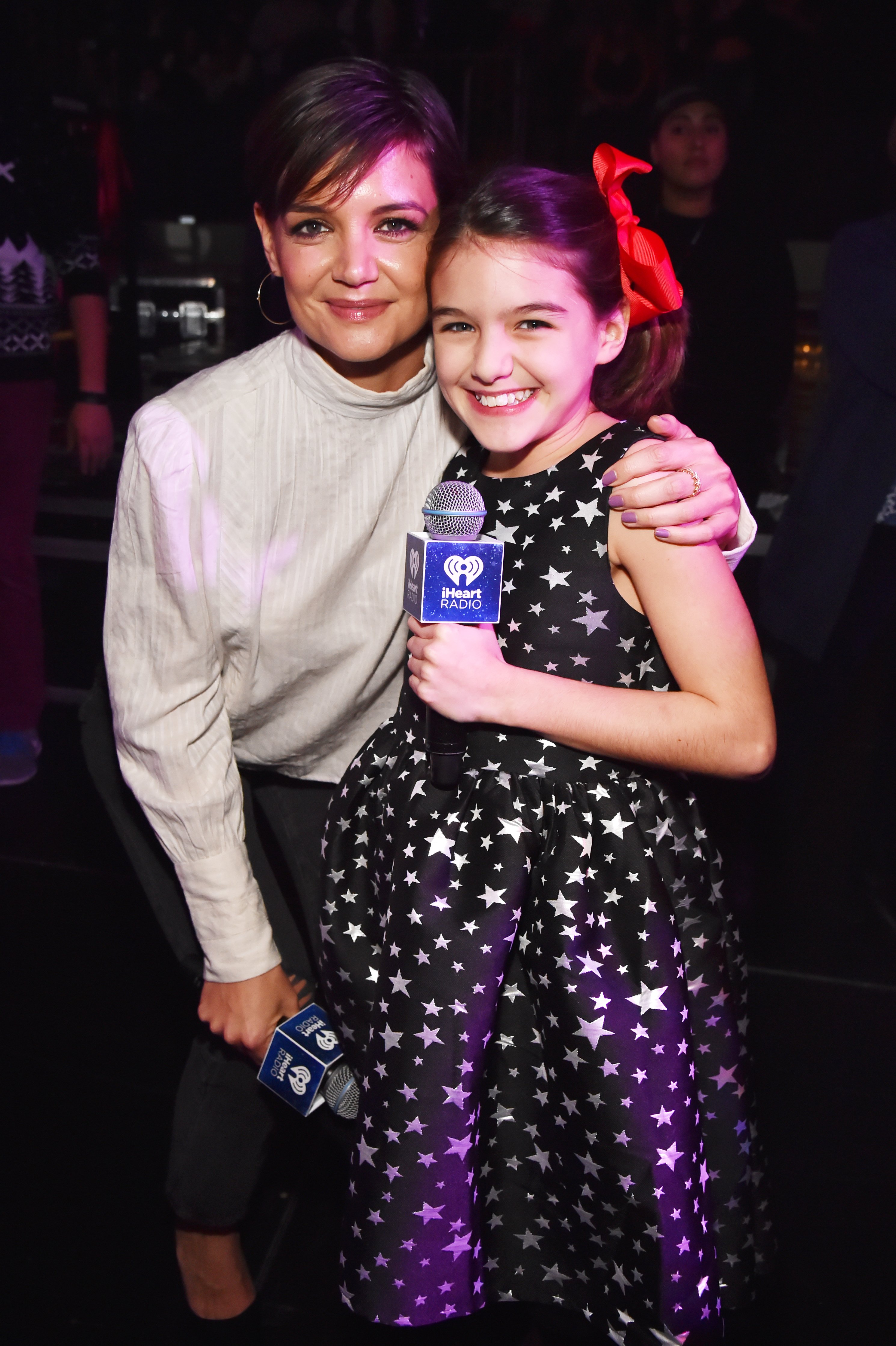 Katie Holmes and Suri Cruise attend the Z100's Jingle Ball 2017 on December 8, 2017, in New York City. | Source: Getty Images
Tom was also accused of prioritizing his Church above Suri. Infuriated by the allegations, the "Mission Impossible" star filed a $50 million-dollar defamation lawsuit against Bauer Publishing Co. for publishing the allegations against him.
In 2017, Tom deftly avoided questions about Suri and the possibilities of her following his and Holmes' footsteps in acting. When she turned 13 in 2019, Tom was nowhere to be found at the celebration but reportedly called and sent a gift.
Suri Cruise on December 16, 2017 in New York City | Photo: Getty Images
Suri Cruise, now, is a beautiful 14-year-old who continues to be doted on by her parents' multitude of fans. While details of the father and daughter's relationship remain hazy, fans can rest assured knowing that the love will always be there.
Please fill in your e-mail so we can share with you our top stories!