Lil Scrappy's Wife Rocks an Orange Ensemble as She Flaunts Her Baby Bump While Carrying 3rd Child
Rapper Lil Scrappy's beautiful wife Adiz "Bambi" Benson shared a delightful picture on Instagram, flaunting her growing baby bump in a chic orange dress. 
With Lil Scrappy and his wife Adiz "Bambi" Benson expecting their third child together, the latter has continued to share gorgeous snaps of herself showing off her growing baby bump. 
Benson took to her Instagram page on Thursday to share yet another delightful picture of herself looking beautiful in a lovely outfit. In the snap, the expectant mom was clad in a trendy orange long-sleeved top and matching leggings.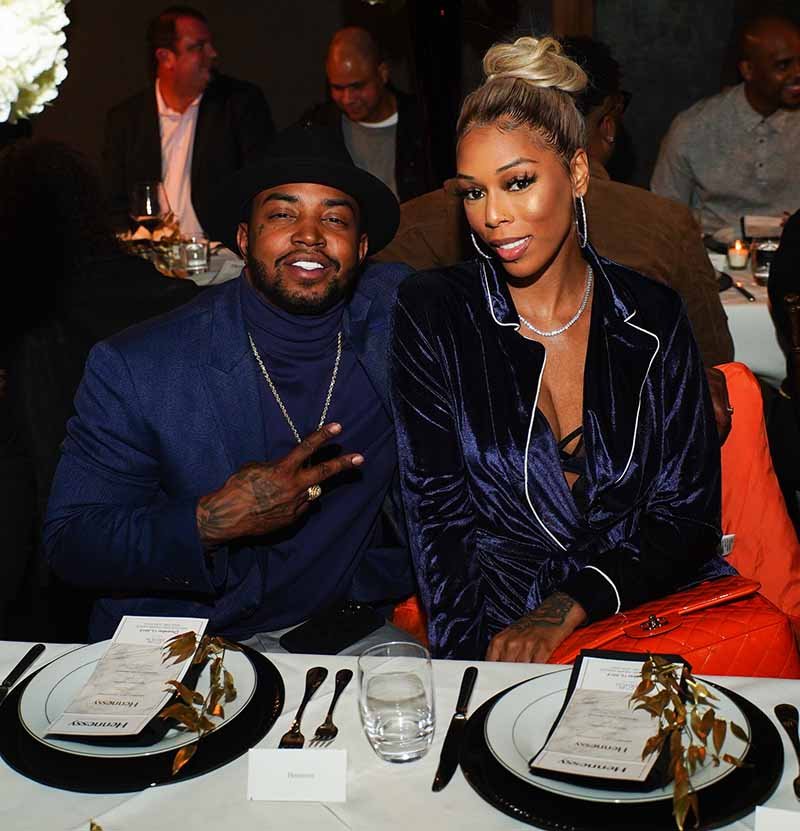 She also wore a gold neck chain, a wristwatch, and a dark-screened face shield. She carried a multi-colored handbag in her left hand and held a transparent plastic cup half-filled with an icy drink.
For her feet, Benson chose silver-encrusted slides with orange soles. The beautiful diva posed in a car park and in front of a black Mercedes Benz G-Wagon. She captioned her post: 
"@houseofshimmeratlanta ✨✨✨." 
Benson's friends and fans reacted to her post in the comment section and took turns hailing her for looking so good even while pregnant. Neffeteria Pugh noted that Benson makes having children look so good. 
Another fan shared a similar comment about Benson looking so beautiful pregnant, while a second person said she looks great, which is why Lil Scrappy cannot keep his hands off her. 
Lil Scrappy had a near-death car accident in Miami after falling asleep behind the wheel.
Bambi first alerted fans of her third pregnancy at the end of February when she shared a short clip of herself flipping her long brown hair while adorned in a gorgeous blue outfit. 
As she turned to flip her hair, she revealed her baby bump. She captioned the post "🤭" and was greeted with multiple congratulatory messages from her fans and friends. 
Benson and Lil Scrappy are already parents to two children, a son, Breland, and a daughter, Xylo. The rapper also shares a teenage daughter, Emani Richardson, with his ex-girlfriend, Erica Dixon. 
Benson and Lil Scrappy tied the knot in September 2017 after experiencing many bumps in their relationship, breaking up and making up many times before settling down. 
The couple also suffered a death scare in June 2018 after Lil Scrappy had a near-death car accident in Miami after falling asleep behind the wheel. 
Reports said the rapper and his friend, Ca$ino Roulette, were leaving the King Of Diamond strip club when they slammed into a pole and totaled the car. Thankfully, both men eventually recovered from the crash.