Eva Longoria, Kylie Jenner and More Stars Who Prove One-Piece Swimsuits Are a Real Beauty
Eva Longoria is one of the stars who know how to rock one-piece swimsuits which fully display their slim-toned-up bodies and curves, not forgetting abs and legs.
Female celebrities usually dingle swimsuit snapshots on their social media accounts. Producer Eva Longoria makes a list of the lot, and she recently posted a snap rocking hers.
Longoria shared an image of herself wearing a zip-up white one-piece swimsuit from Myra Swim while barefoot. The outfit revealed her long toned legs. The "Desperate Housewives" actress is currently on vacation to celebrate her husband Jose Baston's birthday.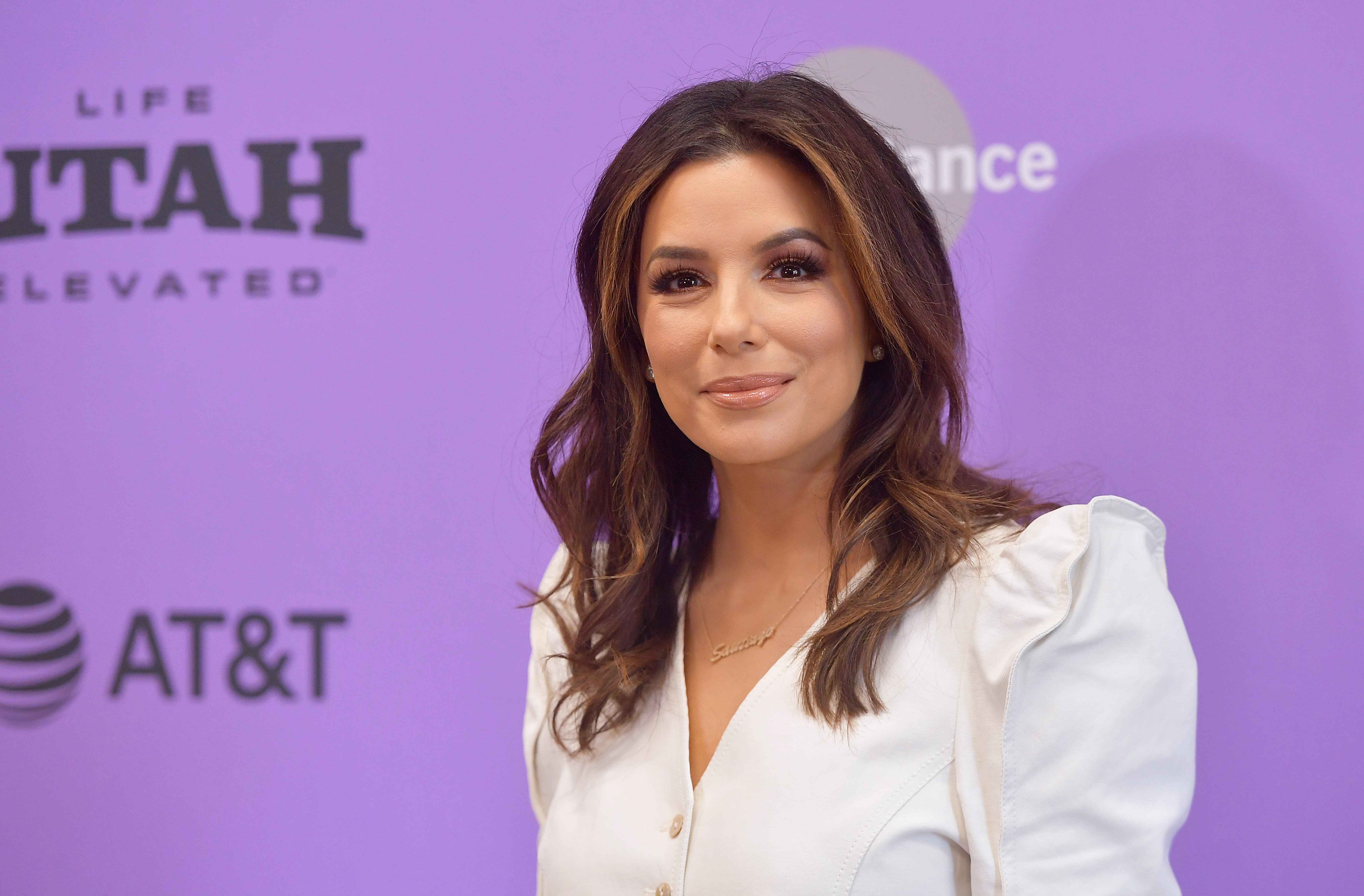 KYLIE JENNER
Reality star Kylie Jenner also offered a sultry pose in a snap on Instagram wearing a transparent nude one-piece. The swimsuit displayed her apparent curves and thigh gap while she struck a pose with her hands on her dark hair with her eyes closed.
The Kylie Cosmetics founder and owner simply captioned her photo with a white heart and white cloud emojis. Her post garnered over 8 million likes. 
KOURTNEY KARDASHIAN
Jenner's older sister Kourtney Kardashian is also known for rocking bikinis, and this time around, she wore a black bodysuit which revealed her cleavage and curves.
The Pooch founder and media personality accessorized her outfit with a necklace and black cap and had a long hair extension dark in color on the March 3 upload.
CHRISSY TEIGEN
Their family friend Chrissy Teigen posted a breath-taking photo of herself while on vacation in the Maldives with a spectacular view behind her. She wore a ribbed pink swimsuit while in the water.
Teigen struck a pose with both her hands on her forehead in the hot sun. The model and author captioned the April 13 post: "Tan all over Jan all over."
MOLLY SIMS
Model Molly Sims shared several snaps while in Cabo San Lucas, striking different poses with tanned skin. She wore a white stylish crotched swimwear that had patterned details on the side.
The fashion model completed the look with sunglasses and a straw hat on the April 6 social media share. She captioned her post: "When someone tells me to act natural."
VANESSA HUDGENS
Two weeks ago, "High School Musical" star Vanessa Hudgens also stunned in a red halter neck one-piece while at the beach. The swimsuit had an open cut which showed her flat tummy and a glimpse of her underboobs. 
Hudgens captioned her March 30 post and wrote, "Why see the world, when you got the beach. Sweet life," while adding a smiley face with three hearts, a sun, and wave emojis. 
SALMA HAYEK
Mexican native Salma Hayek flaunted her enormous cleavage in a purple and maroon plunging bodysuit. Her toned calves and curves were also in full display.
The 54-year-old film actress still looked as sexy as ever and accessorized her outfit with sunglasses with her curly hair being blown by the wind. Hayek struck a tip-toe pose for the shot. 
LO BOSWORTH
Another reality star Lo Bosworth posted an up-close snapshot while at Laguna Beach submerged in a pool wearing a navy-blue bodysuit with her breasts in full view.
Posted ahead of Christmas, 34-year-old Bosworth said, "What do you want from Santa this year? For me, it's a nap til 2021. And socks. Lots of socks."
JEANNIE MAI
Television presenter Jeannie Mai shared a relaxing photo busked in the sun wearing a brown plunging bodysuit while laying back on a pool lounger. The picture displayed a beautiful view of the ocean and the infinity pool.
"The Real" star captioned the November 30, 2020 post: "Leftover turkey" and added a snooze face emoji as she relaxed in the serene environment.
HELENA CHRISTENSEN
Danish supermodel Helena posted beach snaps dripping wet, wearing a black bodysuit which revealed her visible cleavage. She wore the get-up with a purple wrapper and showed off the design on the back, which revealed the low-cut.
The 52-year-old photographer shared the image while on vacation at a resort. She captioned her post: "Second home @staerkandchristensen Resort 2020."
ANDI DORFMAN
Andi Dorfman shared a sun-kissed photo while sitting on the beach sand, donning a Camo leotard swimwear with her thighs covered in sand. While rocking her outfit, Dorfman noted she is now into leotards. 
"String bikinis, out. Camo leotards, in. Not sure this even counts as a real swimsuit. Also not sure this even counts as a real year. So, LFG! (Wearing @fabletics edit by the one and only @katehudson)" she wrote. 
LADY GAGA
Pop-icon Lady Gaga went for a brighter look as she wore a pink striped high-waisted swimsuit with a plunging v-neckline that showed off her cleavage.
The August 23, 2020 post read: "Happy weekend from Chromatica! wishing you a relaxing afternoon!!!" the "Bad Romance" singer captioned her post. 
KATE BOSWORTH
While on vacation, Kate Bosworth posted a snapshot on a yacht wearing a beige knitted one-piece swimsuit which displayed her curves and the crystal blue sea water behind her.
The 38-year-old model and actress captioned her March 10, 2020 post: "Destination, paradise." Bosworth struck a pose holding deuces signs and offered a wide smile for the snap.
Last year in December, US magazine compiled the list of the best celebrity beach bodies rocking both bodysuits and string bikinis. Celebrities like Heather Rae Young, Kristin Cavallari, Bella Hadid, and Nina Dobrev also made it to the list.
Bikinis have reigned supreme over the last decades as the most popular women's swimwear. However, there are also many reasons to love the one-piece swimsuit.
Modern one-pieces are flexible with designs, features, and accessories that can highlight the unique features of any woman's body stylishly. They can also double as bodysuit or leotard.