Blake Shelton Takes Fans Down Memory Lane Performing His 2001 Hit 'Austin' at the 2021 ACM Awards
Blake Shelton made use of the 56th Annual Academy of Country Music Awards stage to celebrate twenty years since his debut hit single "Austin" made it on to the radio. 
Blake Shelton reflected back on the last twenty years of his career in country music at this year's Annual Academy of Country Music Awards by performing both old and new songs. 
Shelton's first hit single, "Austin," was the first song that formed part of the 44-year-old's medley. Shelton combined various of his favorite tunes from throughout his successful musical career, including his latest hit, "Minimum Wage."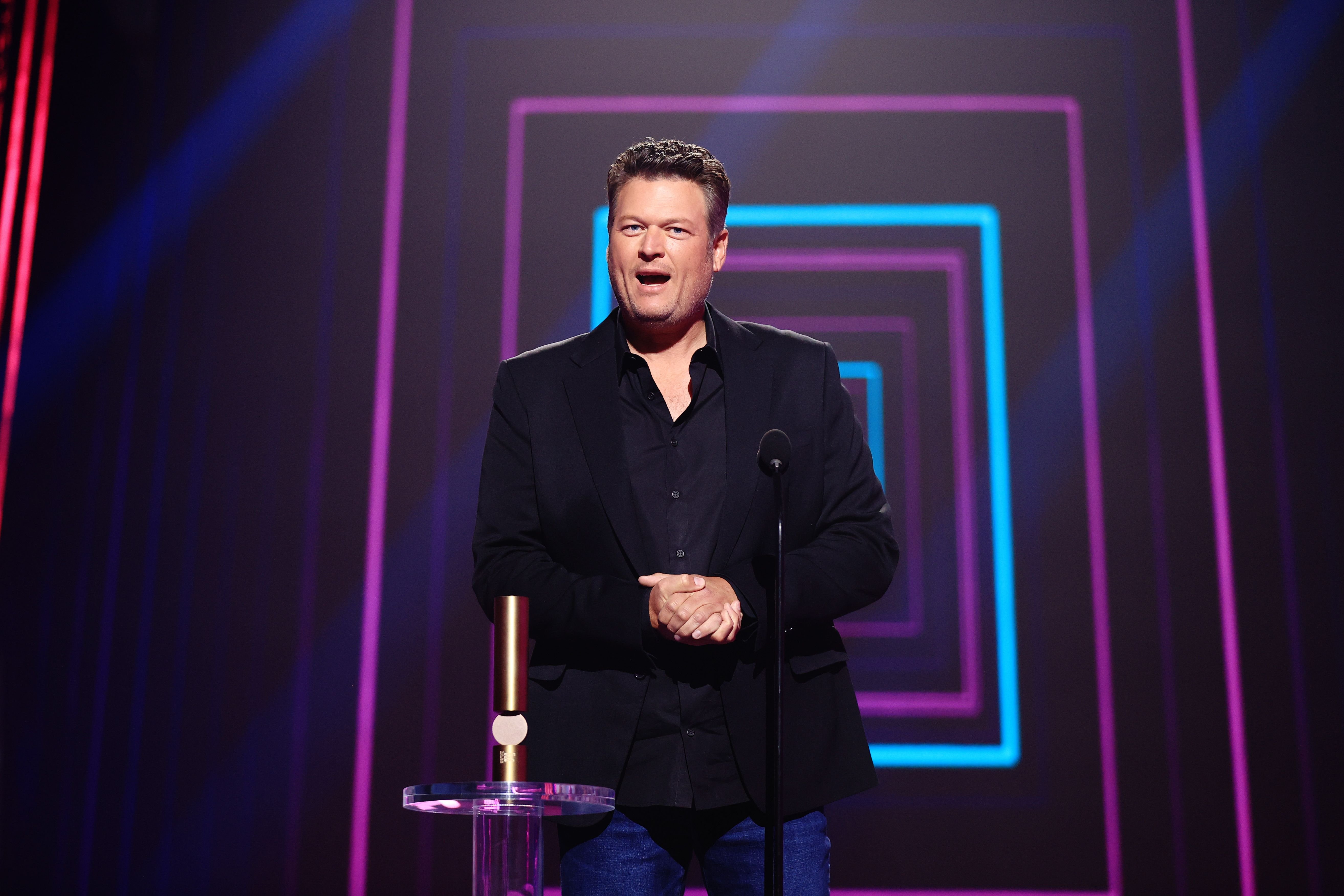 NO STRANGER TO AWARDS
Shelton is no stranger to the ACM Awards stages, having reeled in six awards throughout his illustrious country career, but this year, the 44-year-old graced the stage with a special performance. 
The ACM Awards took to Instagram to share a snap of the country star strumming his guitar on stage as he journeyed with his fans down memory lane. They captioned the post: 
"Blake just brought back his 20-year-old classic "Austin" plus his current hit, "Minimum Wage," for an unforgettable #ACMawards performance!" 
FIRST STEP TO SUCCESS
"Austin" is a song that holds a significant place in Shelton's musical vocation as it was the single that allowed him to feature in the number one spot on the Billboard Hot Country Songs for the first time. 
Lambert was on the nominee list for five awards and is the most nominated female in country music history. 
The song was released in April 2001, almost exactly two decades prior to the country singer's performance at the ACM Awards, followed by eleven studio albums and nine tours. 
FACING BACKLASH
"Austin" was accompanied by one of Shelton's newest releases, "Minimum Wage," which is centered around the struggle of earning enough money and making ends meet. 
With an acclaimed catalog of songs attesting to Shelton's success, the lyrics of "Minimum Wage" had fans questioning why the 44-year-old was still singing about poverty. The country star explained his new song saying: 
"Just like probably 95 percent of artists out there, I struggled for so long to get by. But at the end of the day, I wouldn't trade those times for anything."
BIG LINE UP
Shelton's heartwarming performance that turned back time was only one of multiple performances with country fans on their feet cheering during the ACM Awards this year. 
The "God's Country" star warmed up the stage for Alan Jackson, who performed "Drive (For Daddy Gene)" and his newest single titled "You'll Always Be My Baby." 
Shelton's ex-wife, Miranda Lambert, also took to the stage wearing a dazzling fringe jacket as she performed a duet with Elle King. Lambert was on the nominee list for five awards and is the most nominated female in country music history. 
Kane Brown and Chris Young performed "Famous Friends." Young is also making history as the first black artist to take home the award for video of the year. His music video for "Worldwide Beautiful" earned him the award.