Apryl Jones Posts Cute Snap Of Her Daughter A'mei Smiling — Fans Say She Looks Like Dad Omarion
"Love & Hip Hop: Hollywood" star Apryl Jones recently shared a picture of her adorable daughter, A'mei, on Instagram. The little girl charmed online users.
Chicago-born singer-songwriter Apryl Jones is a proud mother of two children - Megaa Omari and A'mei Kazuko Grandberry - both of whom she shares with ex-boyfriend, R&B singer Omarion.
Recently, the 34-year-old reality star shared a cute picture on Instagram that showed 5-year-old A'mei dressed in a pink and grey shirt while sitting on a pink couch.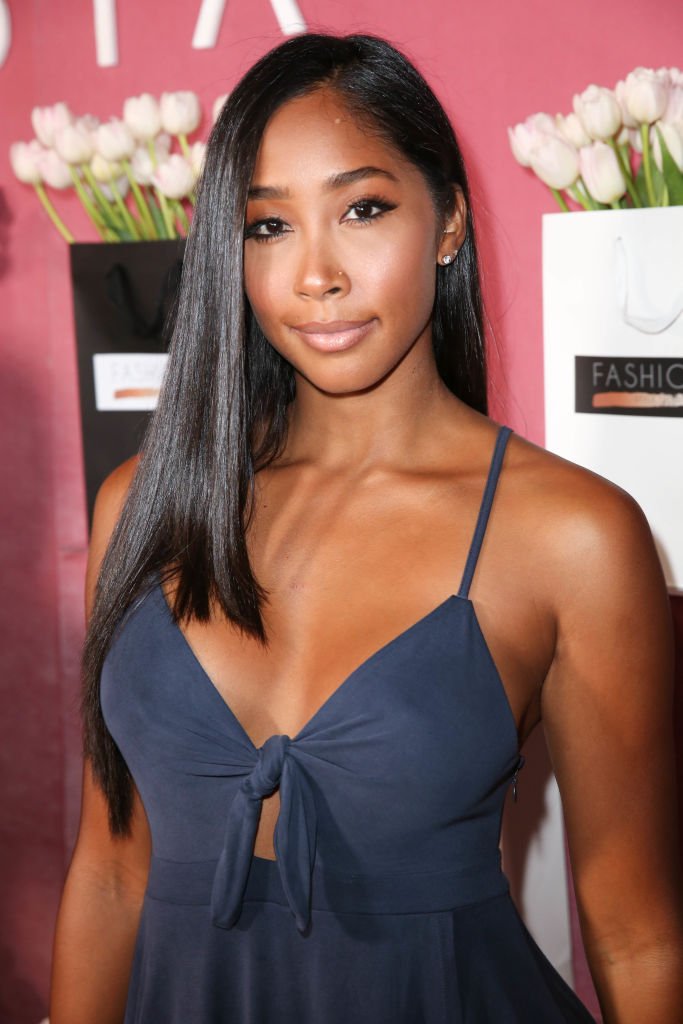 The charming girl smiled for the camera while sitting on the fuzzy couch which had her name on it. A'mei looked fresh from the shower with her wet short curls falling down the sides of her face.
She held a slice of pizza in one hand and leaned her head against the other. Jones' cute daughter appeared to have stopped using her tablet for a moment to let her mother take a picture of her. Jones captioned her post:
"Pizza night for my little best friend. ;)? "
Jones then asked her followers about their go-to food when they are too tired to cook for their children. Majority responded that they also give their children pizza because it is a convenient food to buy.
Others overlooked the reality TV star's question and wrote praises for A'mei instead. One fan noted the five-year-old girl's striking similarities to Omarion, writing, "Look like his daddy."
Jones's rumored relationship with Dre was later confirmed by her co-star Moniece Slaughter.
Jones and the 36-year-old former B2K vocalist welcomed A'mei in March 2016, two years after their first child, Megaa, was born. Their relationship fell apart following A'mei's birth.
The mother-of-two has been open about her failed relationship with the musician, saying she felt she was not herself while with him. She felt that their relationship was "completely controlled."
Jones also expressed her hate over joining "Love & Hip Hop: Hollywood." She disclosed that Omarion's management was behind it, believing that having her and their children on the show would dispel rumors surrounding his sexuality.
After separating from Omarion, Jones began dating rapper Lil' Fizz, a former member of the B2K band who also starred in the same reality show with the former couple. 
But Lil' Fizz and Jones ended their romance in January. Following the split, Jones made headlines again after being spotted on a romantic date with veteran rapper Dr. Dre in February.
Jones's rumored relationship with Dre was later confirmed by her co-star Moniece Slaughter. According to Slaughter, Jones has been dating the Beats By Dr.Dre founder for quite some time already.
After revealing the rumored couple's real score, Slaughter shared that someone from the veteran rapper's camp threatened her. But she defended herself saying she did not put Jones and Dre in a bad light.