Kylie Jenner's Daughter Stormi Melts Hearts with Her Cute Face As She Poses In a Chicken Costume
Kylie Jenner's 3-year-old daughter Stormi is already building a tremendous fan base. Check out how she tugged at hearts by rocking a cute chicken costume.
Reality TV star and entrepreneur Kylie Jenner sure knows how to cause traffic on her social media pages. The Instagram maven knows how best to stir a reaction.
Through sharing trendy looks and her continuous online engagement with fans, nearly all her posts make for the headlines and internet users often blow up her notifications with one or two nice comments sent her way.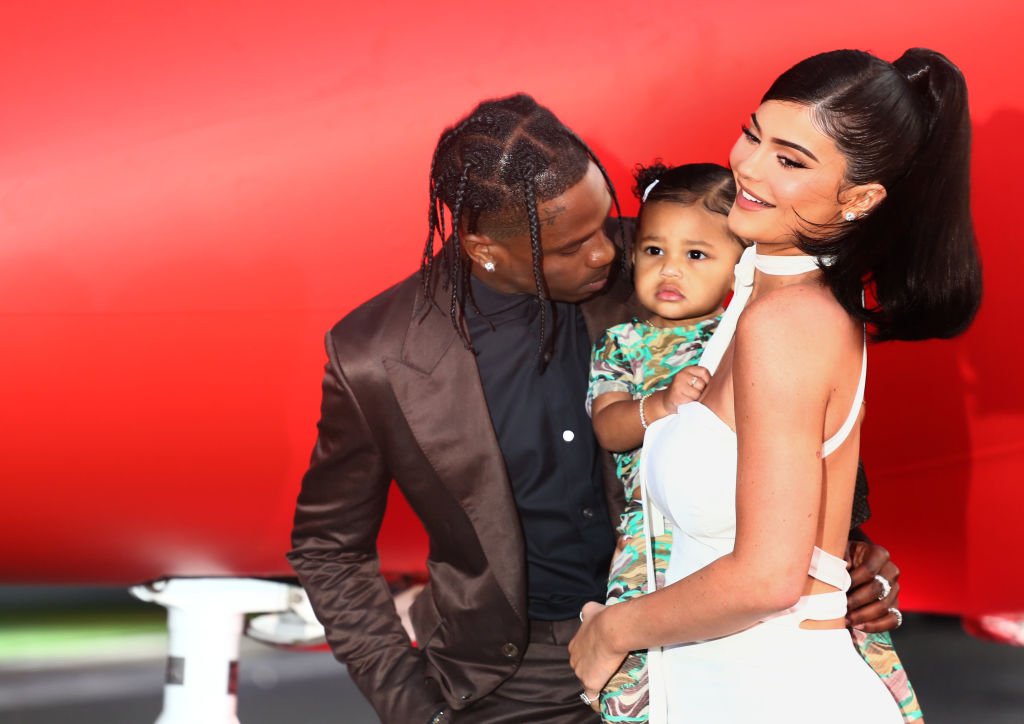 Recently, the Instagram celebrity sent fans into a frenzy by posting photos of her mini-me Stormi Webster, 3. The toddler is her only child and she shares her with ex-lover Travis Scott.
The two slide shots showed Stormi rocking an adorable chicken costume while standing in front of a bookshelf. The caption read: "is that a chiiiiicken?"
Jenner's daughter posed with a green bowl of food and appeared to be engaged in her meal. In one of the pictures, she wore a duck-lip look.
The other had her gaze focused on the food with the toddler sticking a spoon in it. Despite not keeping the table etiquette sacred, fans were swayed by the cuteness overload, the costume, and the little lady!
The mother-of-one ensures that her child gets a fulfilling experience in her absence.
Even her famous aunt Khloé Kardashian of the "Keeping Up With the Kardashians" show, confessed that it was a sweet image via her comment.
Just like the rest of her family— the Kardashian-Jenner pack, Stormi is beginning to have her legion of the audience following several posts of her on Jenner's page.
Shortly before the costume photo dropped, the mother of one shared a heart-melting video of the 3-year-old playing and enjoying herself on a trampoline. Stormi was dressed in dark blue shorts and had her hair beautifully styled away from her face.
Despite a busy schedule, Jenner makes enough time for her little princess and sometimes takes her to the office— Kylie Cosmetic HQ, where there is a special playground designed for her.
Even when there is not enough time for mother and daughter to bond, the mother-of-one ensures that her child gets a fulfilling experience in her absence.
A few days ago, Stormi was photographed enjoying some fresh breeze, playing in a park while flying a cute Frozen-themed kite under the supervision of a babysitter.