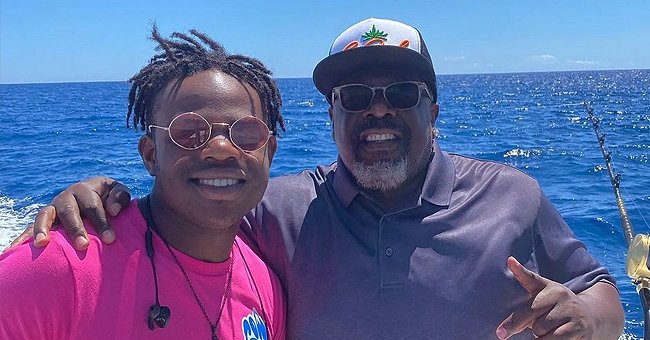 instagram.com/cedtheentertainer
Cedric the Entertainer Shares Rare Snap Posing With His Son While Fishing — Do They Look Like Twins?
Ever the family man, Cedric the Entertainer loves to spend time with his grandchild and kids, not forgetting to post these unforgettable moments online.
Recently, actor Cedric the Entertainer posted a picture of himself and his look-alike son Croix Kyles in a rarely-seen photo. Father and son were enjoying the water while fishing together.
Cedric and his son appeared to be having a great time together, their similar smiles brightly shining through the camera. The two family members looked comfortable in each other's presence.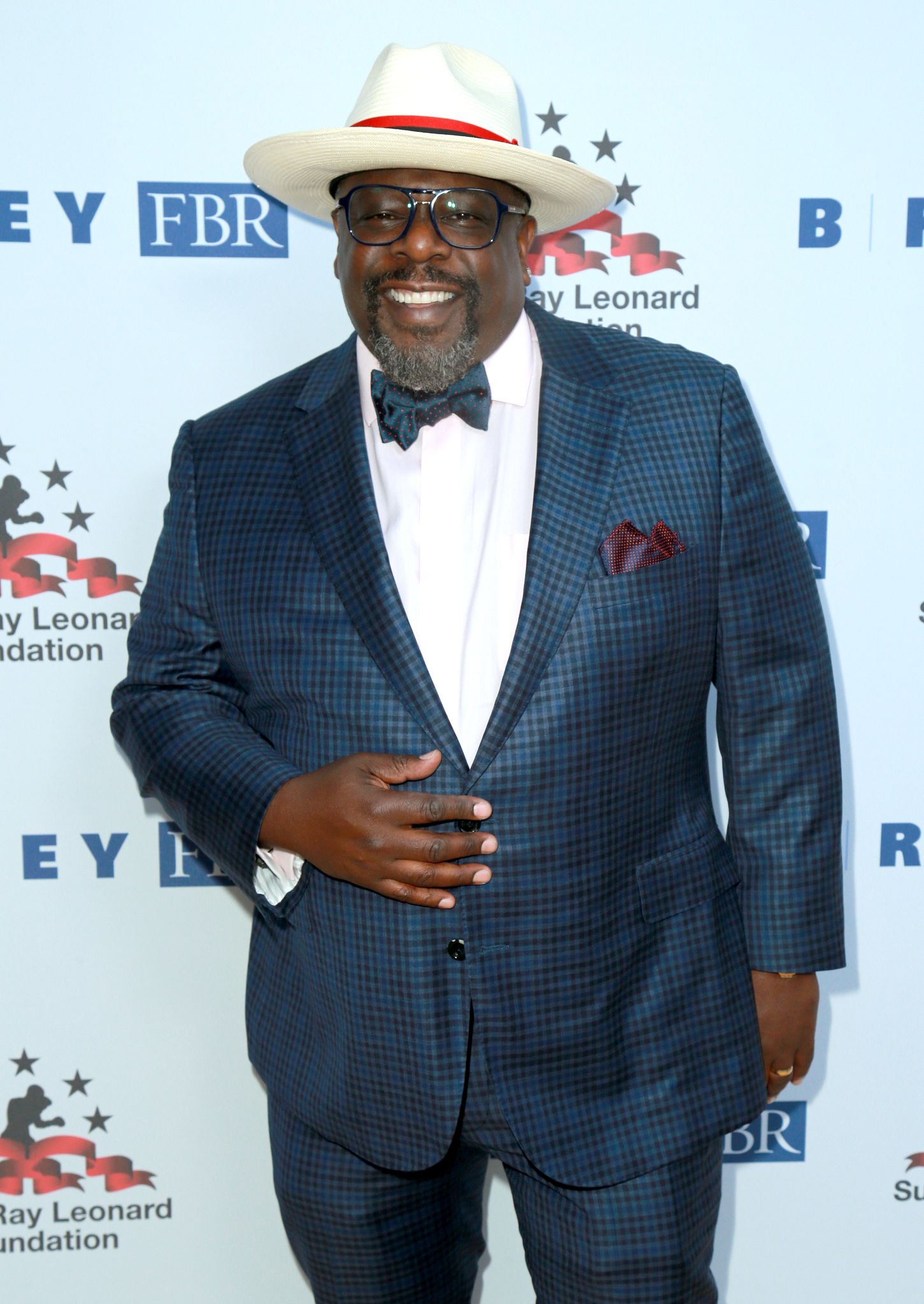 Cedric the Entertainer at the Sugar Ray Leonard Foundation's 9th Annual "Big Fighters, Big Cause" Charity Boxing Night on May 23, 2018 in Santa Monica. | Photo: Getty Images
CATCHING FISH TOGETHER
Both father and son pulled the peace sign, which mimicked the relaxed look on their faces as the bright blue water sparkled behind them. Taking to the caption, Cedric wrote:
"Little Father and son time on the water..."
Continuing, he wrote that they weren't able to catch any fish. However, at the end of the day, it didn't really matter because they were truly enjoying their quality time together.
MIX AND MATCH
Both wore sunglasses that matched their shirts, almost as if they had the same idea of style. Cedric wore dark sunglasses while Croix wore ones that were tinted with pink.
Laughingly, he said that this writer also didn't understand the Black experience and it showed.
Fans and followers in the comment section loved the father-son quality time, sending through a plethora of emojis and noting the two's resemblance. The post received around 40,000 likes.
FAMILY MAN
Cedric appears to be a true family man. Earlier this year, he spent some time with his granddaughter, not forgetting to take some adorable snaps of her with a bunch of colorful flowers.
Of course, this grandfather has a nickname for this grandchild Kylo Faith Kyles, whom he refers to as "Cookie." The little girl smiled widely for the camera, surrounded by what were her Valentine's Day gifts.
MORE ABOUT CEDRIC
Cedric has been married to his wife, Lorna Wells, for over 20 years. Together they have two kids; Croix, born in 2000, and Lucky Rose, born in 2003.
In terms of his professional life, this actor earned his star on the Hollywood Walk of Fame in 2018. Some of the series he is known for include "The Last O.G" and "The Neighbourhood."
Cedric was also the executive producer of "The Neighborhood," which is about an African-American family struggling to fit into a white area. When asked about his original impression of the script, he expressed:
"When I read it, I had a lot of reservations. Jim was writing a story loosely based off his life experiences."
Laughingly, he said that this writer also didn't understand the Black experience, and it showed. However, after speaking to Jim, he continued, he could tell how earnest he was and decided to step onboard.
Please fill in your e-mail so we can share with you our top stories!