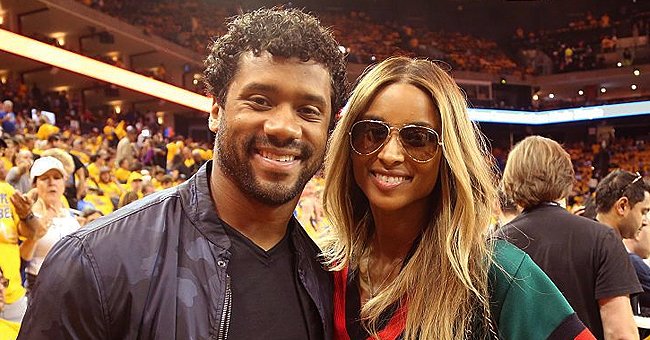 Getty Images
Ciara and Russell Wilson Get Their Shots as They Pose For a Vaccine Special In New Photos
Ciara and her husband, Russell Wilson, show their fans that they are pro-vaccine and conscious of protecting themselves as they share photos posing for a vaccine special in new images.
Following the outbreak of COVID-19, many American families were left devastated. Parents lost their lives, couples, their spouse, and some children were knocked down by pangs of pain as the virus wore them out.
Since introducing the vaccine, many have advocated for it to be taken while preaching that people ensure to observe the guidelines for safe health.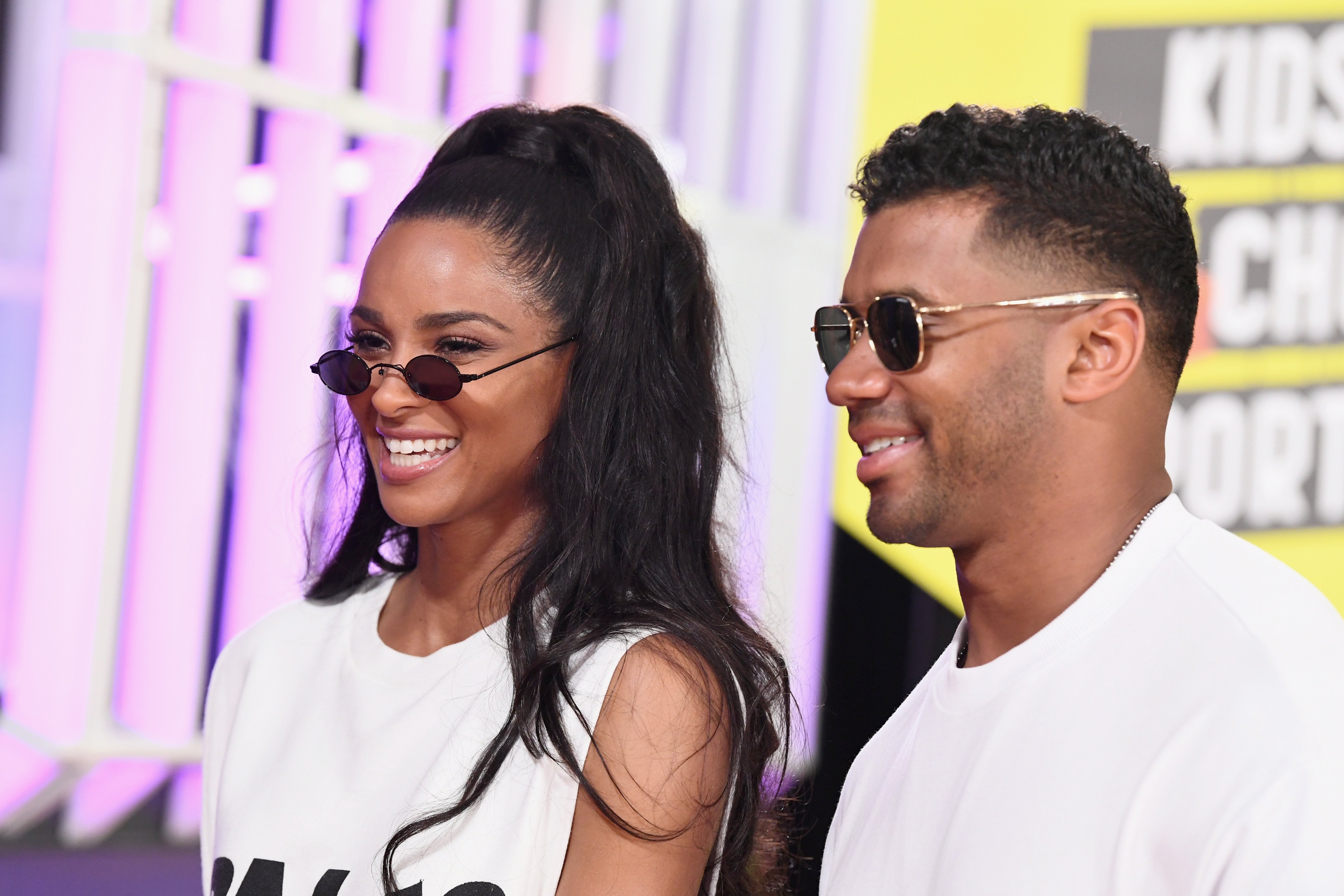 Ciara and Russell Wilson at the Nickelodeon Kids' Choice Sports 2018 at Barker Hangar on July 19, 2018 in Santa Monica, California | Photo: Getty Images
Singer Ciara and her NFL star husband Russell Wilson have shown their support for taking the vaccine recently. The celebrity couple recently got shots of the vaccine and captured it for all to see via their Instagram stories.
The entertainer posed as her doctor impaled a syringe in her bare arm. She gave a thumbs up with the other hand and asked fans to watch a vaccine special on NBC that features her with the Seattle Seahawks quarterback.
On her Instagram story, Ciara donned a yellow hoodie with pants and rocked a bicolored wig that draped past her shoulders and did not forget to wear a black nose mask.
Wilson also showcased his vaccine session via an Instagram post. He sported a camo shirt, gray shorts, and a creatively crafted face cap.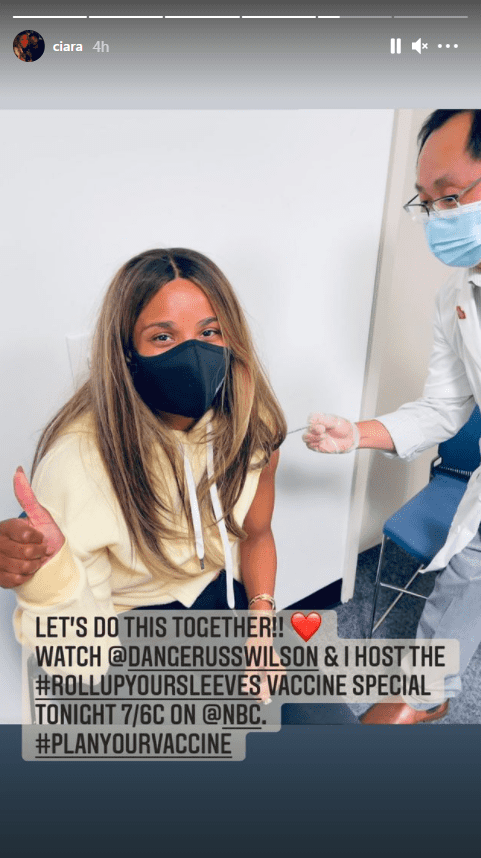 Ciara gives a thumbs up as she recieves shots of the vaccine | Photo: Instagram.com/ciara
The couple had their shots from the same doctor who also featured in this photo. He dressed in his white coat while injecting the visitor. Ciara's husband posed showing a peace sign and looked directly into the camera.
Wilson was restricted from entering into some facilities with her.
Like his wife, he urged fans to watch the special show tonight. A few days into the month, the media got wind of the pair's "Roll Up Your Sleeves" show.
The hosts will be joined by other celebrities, sports stars, and frontline workers interested in enlightening the public on the vaccine. Dr. Fauci, one of the country's leading researchers, will also be interviewed.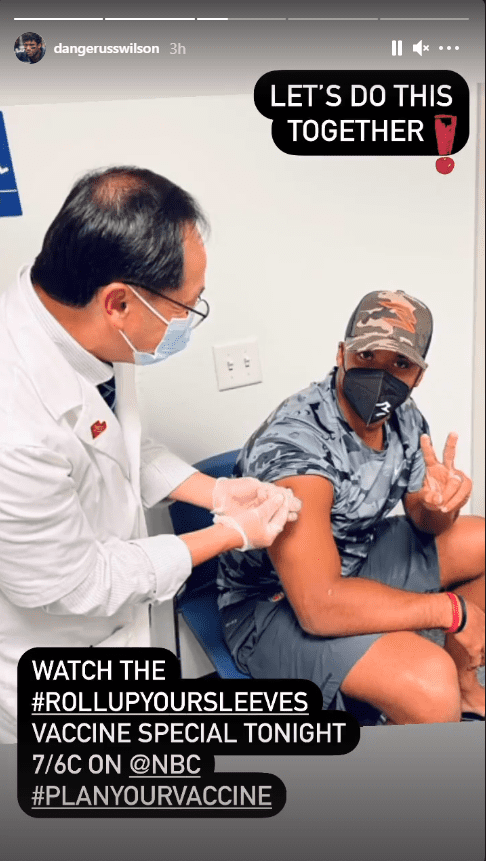 Russell Wilson gives a peace sign as he recieves shots of the vaccine | Photo: Instagram.com/dangerusswilson
Last year was a tough year for everyone. The world entertained a compulsory holiday that caused the closure of businesses, schools, and even sporting events.
Although training soon resumed for the Seattle Seahawks quarterback, he expressed his concerns as there was no concrete plans on guarding players' health—his wife was also pregnant at the time.
Other players backed him up, and the NFL soon set in strategic measures to deal with the general concerns. The couple safely welcomed their second child, Win, in July.
However, Ciara revealed that it was a different and nearly challenging experience at the hospital. Wilson was restricted from entering into some facilities with her.
This was to sustain a healthy environment for the prevention of COVID-19. The couple is now parents to Win, Sienna, and the singer's first child, Future Jr., from a past relationship.
Please fill in your e-mail so we can share with you our top stories!