Ciara Displays Her Curves & Wavy Hair Sporting a Lemon Yellow Tracksuit in a New Photo
Ciara took to her Instagram Story to share glimpses from her workout session, showing off her wavy hair and curvy backside while donning a yellow tracksuit. 
Besides her beautiful voice and dancing skills, if there is one thing Ciara's fans know about her, it is her love for continuously working out. Over time, she has always shared her workout routines with her fans. 
Ciara did so once again in a recent post on her Instagram Story, sharing a picture of herself on an exercise bike. She wore a lemon yellow tracksuit which she paired with white sneakers.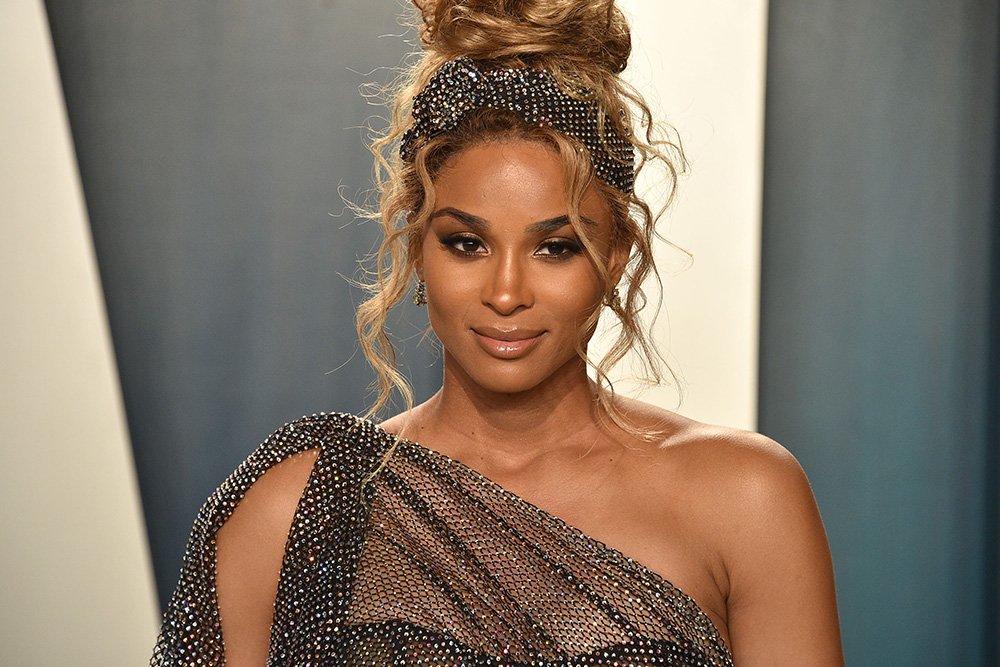 As Ciara cycled the exercise bike, her brown wavy hair spread out in every direction. The caption to the post read, "CIARA'S IN." In a second post, she shared a photo of herself in an elevator. The snap did not show her face but focused on her curvy backside and wavy hair. 
Ciara's fans are ever so impressed with her workout routines. The singer does not give any excuses when it comes to keeping fit and showed this when she returned to the gym shortly after giving birth to her third child, Win Harrison. 
She announced she was returning to the gym after childbirth in an Instagram post, revealing her plan to lose 48 pounds. Ciara also said she did not know how easy her workout would be, considering she now has three kids. 
Love is key to achieving that.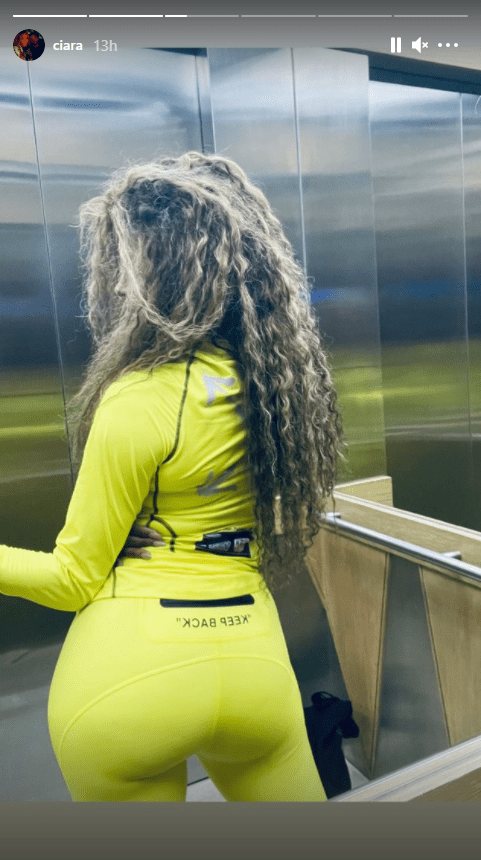 However, she added that she would work really hard at it and urged other mothers to join her. Following her announcement, she documented her first few workouts on her Instagram Stories. 
The videos she shared showed she took things slow to ease herself back into a regular fitness routine, which takes a lot of patience and dedication for new moms.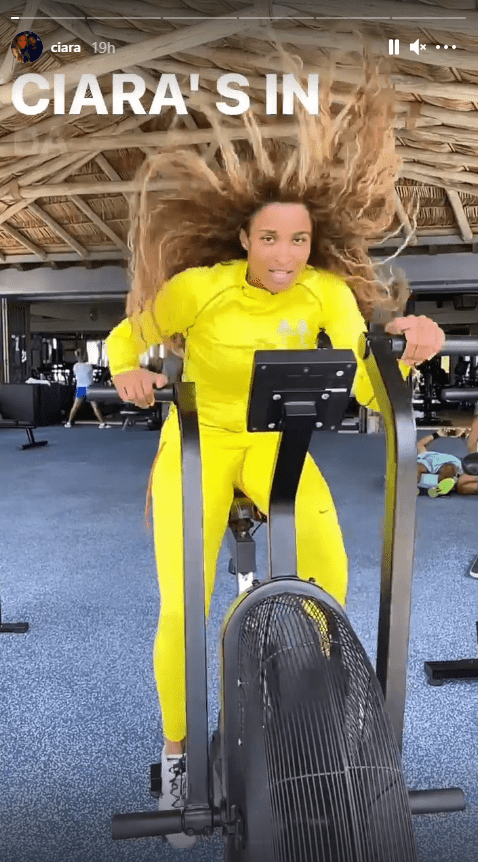 At the start of 2021, Ciara shared a post on her Instagram page, revealing she was working hard to lose the weight she gained during her pregnancy with Win. 
She told Cosmopolitan that unlike other after-pregnancy weight loss routines when she was really intense about the process, she was going easy on herself this time. 
Ciara shares Win and his older sister, Sienna Princess, 3, with her husband, Russell Wilson. She also shares a six-year-old son, Future Zahir Wilburn, with her ex, rapper Future. 
Ciara and Wilson have a beautiful love story and relationship and are regarded as the ultimate couple. Together, they have raised their blended family, with Wilson explaining that love is key to achieving that.