Reese Witherspoon's Photo of Her Son Deacon Sparks Comparison to an Iconic Teen Magazine Poster
"Legally Blonde" alum Reese Witherspoon's son is undoubtedly the spitting image of her, and people have noticed how much the mother and son look alike.
Reese Witherspoon posted a snapshot of her son Deacon on Instagram, and the striking photo sparked a comparison to an iconic teen magazine poster.
"This is what I'm dealing with over here. Minnie + Deacon =," Witherspoon captioned her post while adding revolving hearts emojis in the process.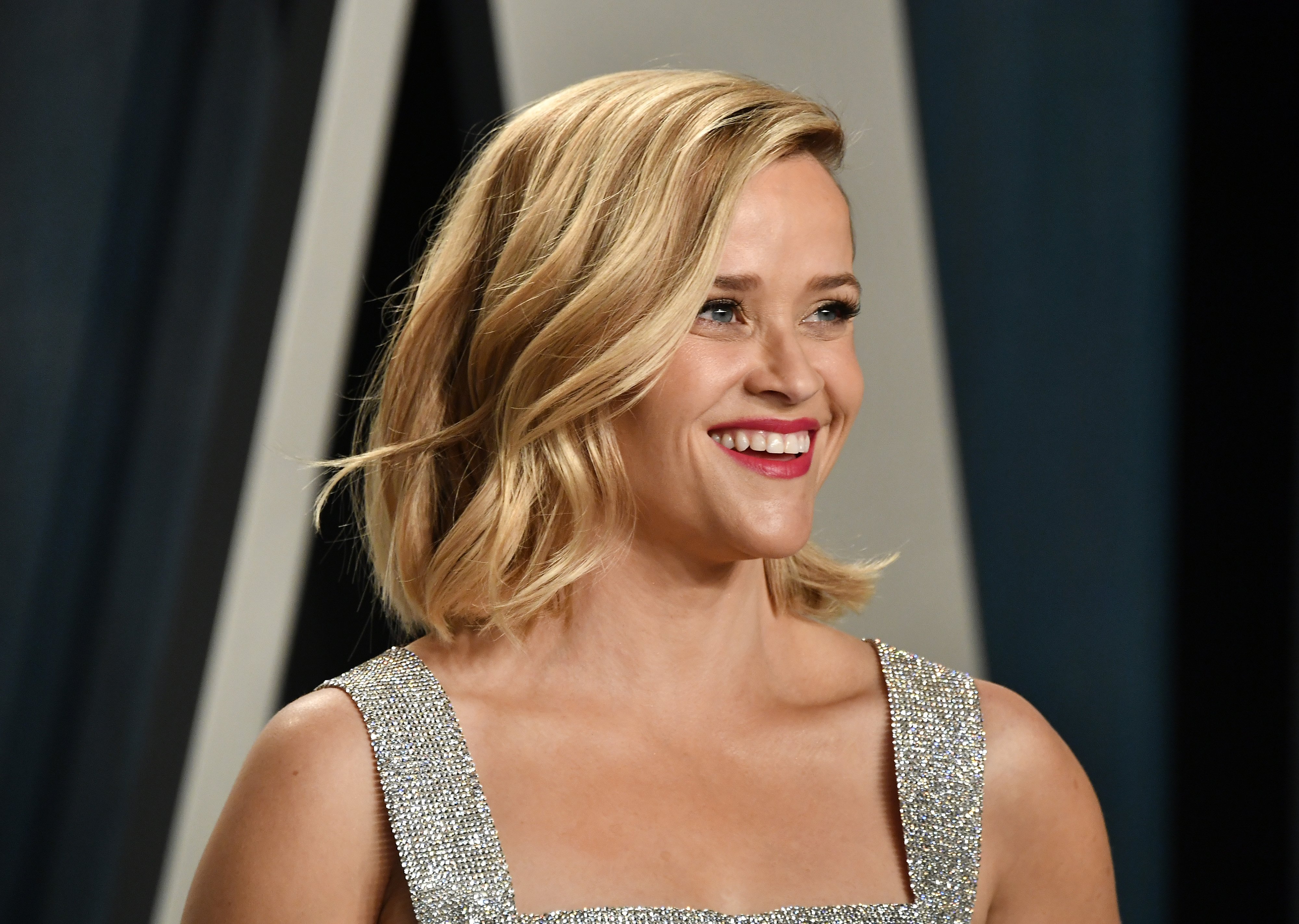 THE 'IT' PORTRAIT
The Academy Award winner's 17-year-old son struck a pose snuggling up to the family's pet black and white dog. As the pup looked away, Deacon had his eyes set on the camera.  
Witherspoon's fans reacted to the post with a few mentioning how similar the photo is to the ones found in 90s teen magazines, while others suggested she should sell the portrait and make money off it.
"Make a poster of this. Sell a billion of them," said one user while another echoed, "If you could put that in a bottle and sell it at Target, people would buy it."
A third stated that the image is straight out from the 90's rom-com while adding that their teenage self would have had the poster on their bedroom wall.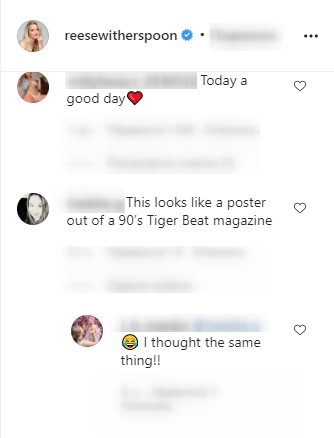 THE RESEMBLANCE
Back in January, the actress shared a selfie alongside her teenage son, highlighting the incredible resemblance she and her kids have with a snapshot shared with her 25.4 million followers.
The 45-year-old looked youthful for her age as she posed beside Deacon, who could have easily been mistaken for her younger brother as the resemblance is striking.
THE MUSIC
With his mom's good looks, Deacon, whose dad is actor Ryan Phillippe, also followed in his parents' footsteps in showbiz as he decided to pursue music. Last year, the music artist told Interview Magazine that he had produced most of his music digitally.
He has used the time spent in quarantine to work on his craft while revealing that he is looking forward to working with people he has never met before. Deacon emphasized that "the best records are made in person."
A FUN MOM
His mom also loves his music while picking on him in the process. She told her dear friend and co-star Kerry Washington, in August 2020, that she has a duty, as a mom, to embarrass her son, including her daughter Ava, 21, and 8-year-old son Tennessee.
At the time, Deacon had released his first single called "Long Run," and so his proud mother posted a funny video dancing to the track while her son laughed and jokingly cringed in the background.
MORE LOOKALIKES
Like Witherspoon, there several stars who also have strong lookalike genes to their kids. Model and actress Gwyneth Paltrow and her daughter Apple Martin made it on the list as they looked identical in an Instagram post with their blonde hair and sharp jawlines in full view. 
Author and model Chrissy Teigen and her five-year-old daughter Luna look more alike each day. Teigen posted the image on Instagram on January 17 and revealed it was her little girl's first time wearing jeans.