See How Cute Serena Williams' Daughter Olympia Looks Wearing a Blue Tutu Dress With Pink Crocs
Tennis superstar Serena Williams' daughter, Olympia, looked as stylish as her mom in new videos of her on Instagram. Clearly, the apple doesn't fall far from the tree.
Three-year-old Olympia is a source of immense pride for power couple Serena Williams and Alexis Ohanian. Recently, Ohanian proudly showed off his beautiful daughter on his Instagram Story.
The 37-year-old Reddit co-founder uploaded three clips showing the little fashionista dressed in a blue tutu dress, which she paired with pink crocs. She also wore a matching blue ribbon on her hair.
The Instagram star looked charming as ever. The clips showed her in different positions, one of her reaching up to a fixture on the wall, and two clips of her striking a pose but not looking at the camera.
Olympia's looks are reminiscent of her stylish mom's. The 39-year-old doting mother is not only considered one of the best tennis players in history but she is also hailed as a style icon.
When not slaying tennis matches, the celebrated athlete stuns fans with her sensational ensembles on red carpets and in her Instagram posts, which often feature her well-dressed daughter.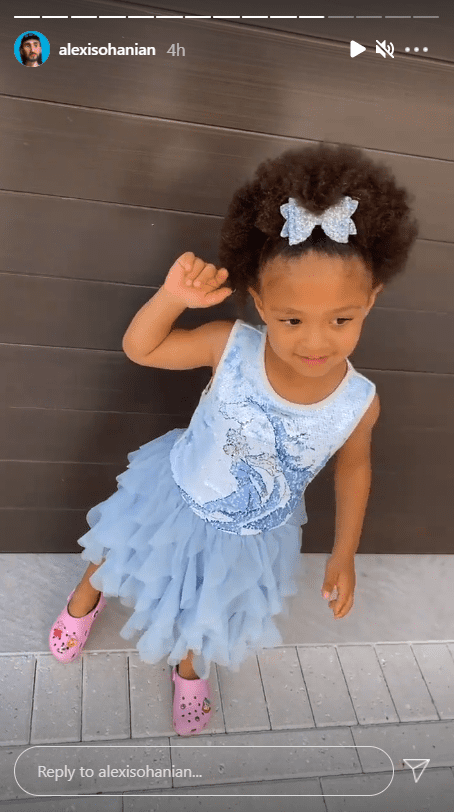 The mother-and-daughter duo often unleashes their jaw-dropping looks together. One particular photo set posted on Williams' Instagram took fans' breaths away.
In the snaps, the 23-time Grand Slam winner and Olympia rocked matching pink swimsuits. Adding to the charm of the photos were their monikers emblazoned across their swimsuits—"The Shady One" for Williams and "Wild Child" for her daughter.
He also spoke about the racism his wife continues to deal with.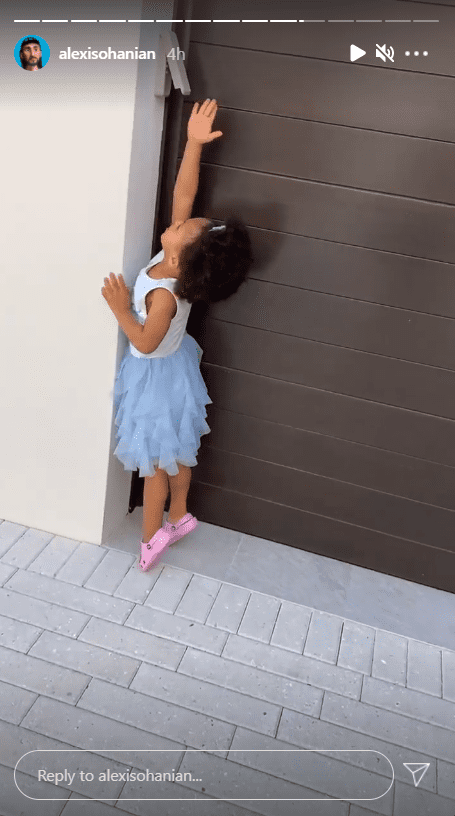 The Olympic winner remarked that they were both unstoppable.True enough, Olympia's ascent to stardom is showing no signs of stopping
Williams' mini-me recently starred in an ad campaign for Stuart Weitzman, a high-end footwear and accessories brand. Olympia joined her mom in the ad, aptly headlined, "Footsteps to Follow."
Their first-ever fashion campaign together showed the charming little model trying on her mom's shoes. The sweet scene has made the ad go viral.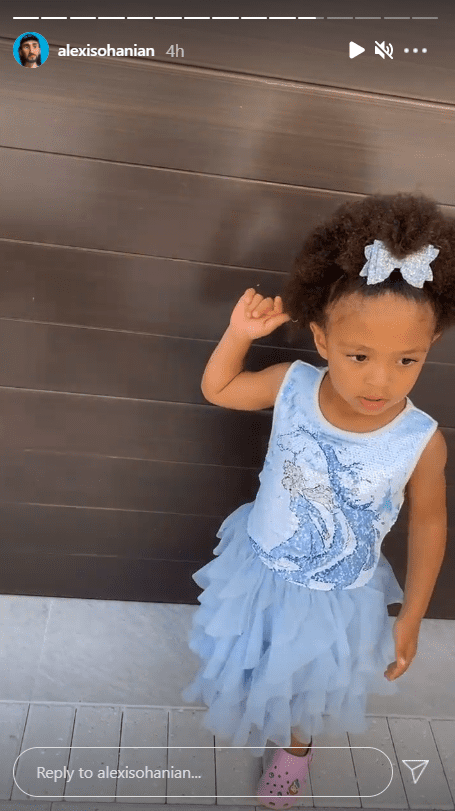 The ad featured an interview with Williams, who spoke candidly about motherhood and whether she wanted her daughter to follow in her footsteps. She said she hopes Olympia pursues whatever she wants in life.
Williams and Ohanian welcomed their lovely daughter in 2017 and tied the knot two months later. The tech mogul, who co-founded Reddit in 2005, has been open about his thoughts on raising a biracial daughter.
In an interview in December 2020, Ohanian admitted that becoming a father helped him see clearly what he wanted to do to create a more just world. He also spoke about the racism his wife continues to deal with.
Ohanian stepped down from the Reddit board at the height of the Black Lives Matter movement last year to make way for a Black candidate. The entrepreneur is determined to help build a better society for Olympia to grow up in.