Shaquille O'Neal's Kids & Ex Shaunie Post Sweet Photos in Honor of His Son Shaqir's 18th B-Day
Shaquille O'Neal's former wife and their children show netizens what family is really about as they celebrate one of their own on the event of his 18th birthday— details here. 
One of Shaquille O'Neal's children just clocked 18 and his siblings, along with their mother Shaunie, took to their Instagram pages to share heartwarming snaps in his honor. 
The celebrant is Shaqir, Shaquille's fourth child and second biological son. The legendary basketball icon shares him and three other kids, Shareef, Amirah, and Me'arah, with Shaunie.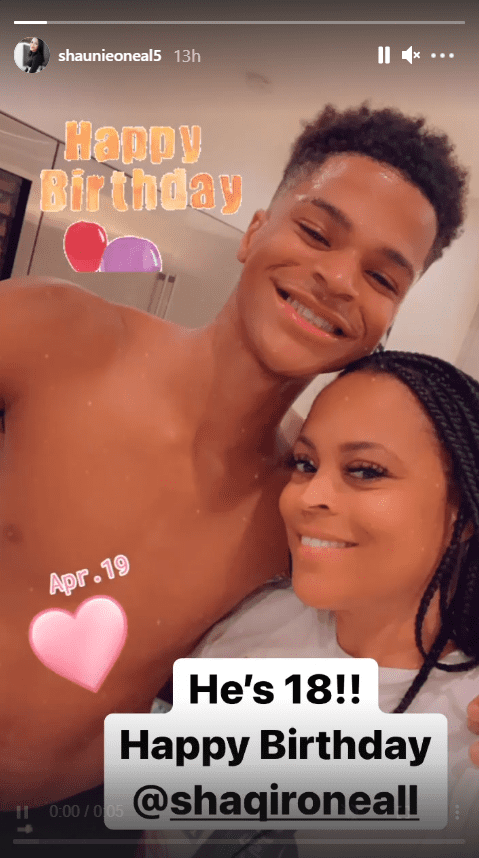 In addition to them, Shaquille is also father to Taahirah from his past relationship and Myles, whom he adopted after marrying Shaunie, his mother. 
To celebrate her youngest son's birthday, Shaunie took to her Instagram stories with pictures, one of which captured her beaming next to a shirtless Shaqir while the other saw him posing on a staircase.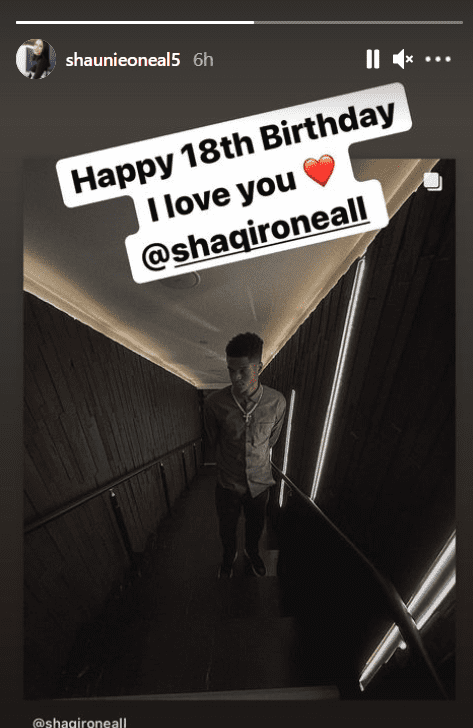 On the other hand, Shaqir's older brother Myles posted a snap of him smiling shyly at the camera. In the caption that accompanied the post, which was shared via his Instagram story, Myles joked about how his brother is "legal."
He wanted to know who the "lucky lady" would be… whatever that means. Meanwhile, Amirah shared more real-time photos of Shaqir in her stories.
It was his infidelity that caused their split.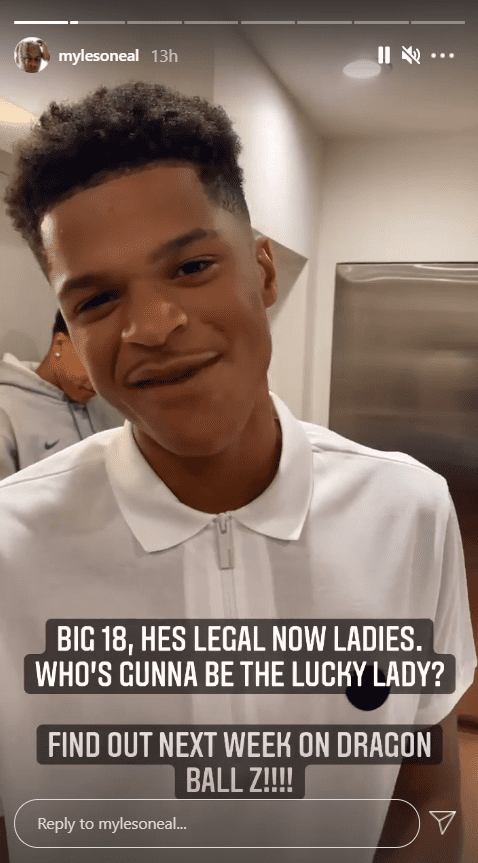 The images were blurry because they were taken while Shaqir was in motion. He was dressed in a white top coupled with black track pants, and he seemed to have been dancing. Amirah wrote in her caption that he was "too lit."
Among the pictures Shareef shared on his own Instagram stories was an old one that captured him and Shaqir posing as kids. Another shot the proud brother posted captured Shaqir with his back to the camera; he was focused on a tape they were playing on the TV.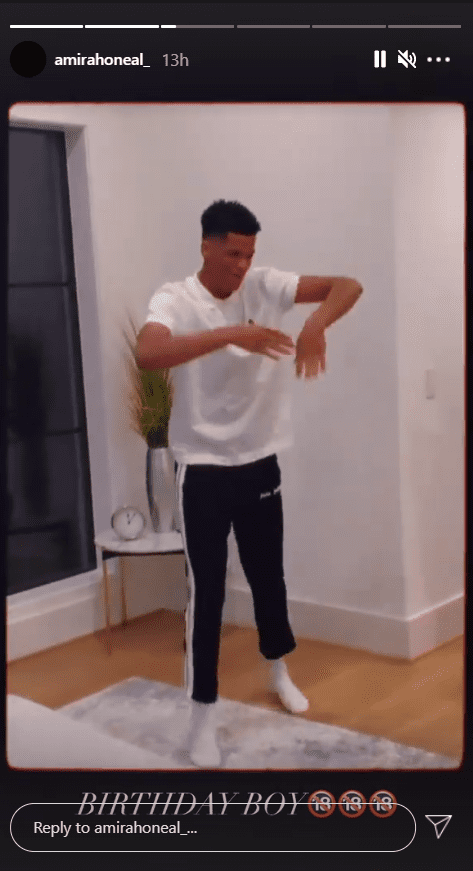 Me'arah was not left out; she also shared pictures of herself with Shaqir. One was a real-time picture of him, while another saw her declare her love for him in the caption that followed it. 
The love and camaraderie between the siblings were clearly showcased in the simple act they all performed, and it reflected the results of cooperative co-parenting — an art Shaunie and her ex-husband have mastered.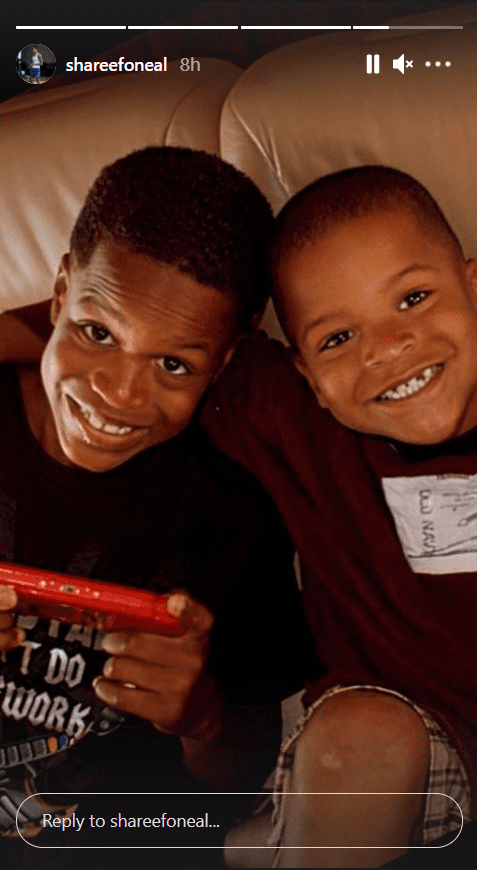 The pair got married in December 2002. They enjoyed bliss for the first few years, but by 2007, they allegedly broke up only to reconcile shortly after. 
Shaunie pulled the plug on their relationship in 2009 after she cited "irreconcilable differences" in the divorce papers. Shaquille would later reveal that it was his infidelity that caused their split.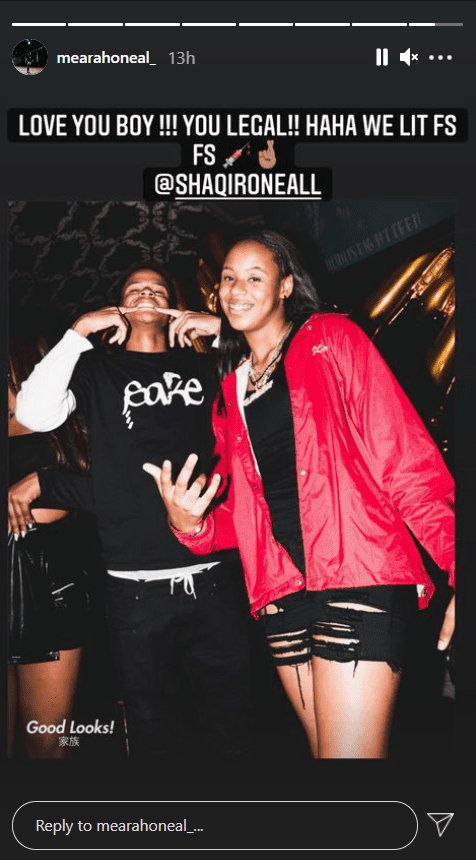 The two are past all that now and share a great relationship together. This has helped them be the best co-parenting team, and their kids are a testament to it.