Roseanne Barr Announces the Birth of Her Granddaughter — See the Adorable Photo
Actress Roseanne Barr introduced her granddaughter to the world via a heartwarming post on Instagram. Fans compared the adorable toddler to her famous grandmother in the comments.
Actress Roseanne Barr recently added a new title to her résumé. The actress confirmed over the weekend that she became a grandmother. Barr introduced her newborn granddaughter in a heartwarming Instagram post.
The doting grandma shared a lovely image of the infant looking all shades of adorable in a gorgeous floral patterned outfit. The baby girl was tucked in a black blanket with red, pink, and green floral prints.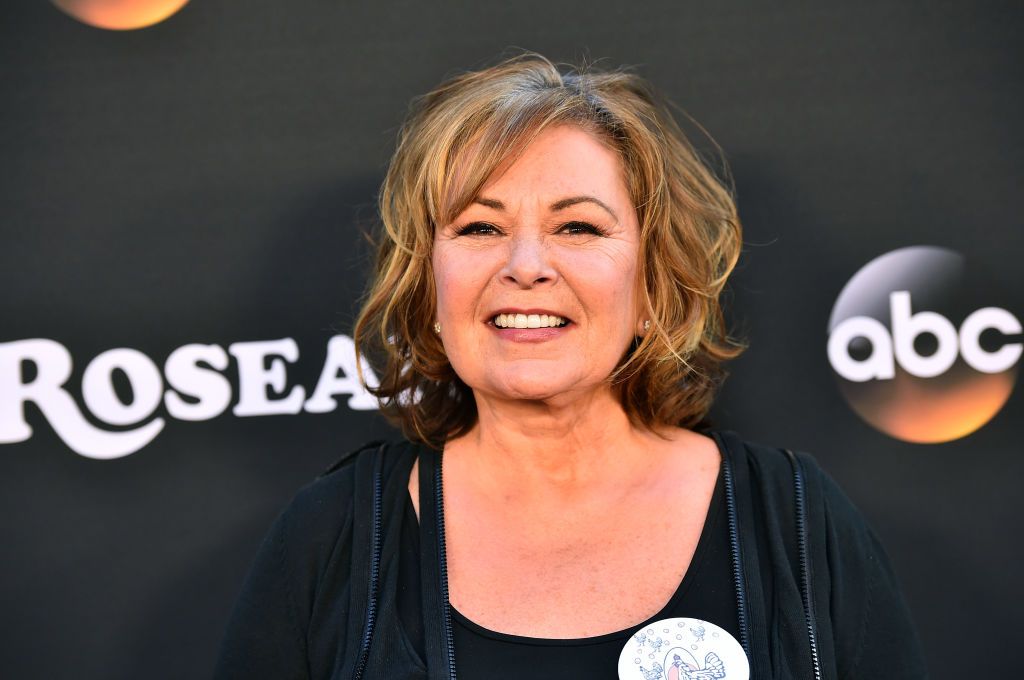 Her head was adorned with a bow made of the same material as she sucked on her pacifier. The newborn looked sweetly at the camera with her small eyes partly opened. Barr wrote in the accompanying caption, "New g dotter."
Fans in the comments section congratulated the "Roseanne" star on the newest addition in her family. Some followers gushed about how cute the newborn looked, while others shared that the baby girl looked like her famous grandma.
Barr is a proud mother of five children, but she didn't reveal which of them welcomed the bundle of joy in the picture. The former presidential candidate became a mother when she was just 17 years old.
[Barr] has been married three times. Her first union was at 22 to Bill Pentland.
She welcomed daughter Brandi Brown as a teenager but gave her up for adoption. The pair, however, reconnected 17 years later and even worked together on her ABC hit show.
Years after giving birth to Brandi, Barr welcomed three children during her first marriage. The first child, daughter Jessica Pentland, worked alongside her mom on "Roseanne" as a writer and a producer.
Jennifer Pentland, who is one year younger than Jessica, also worked on the show. The last of the trio is son Jake Pentland. He is known in the industry for his work in the documentary "Why I'm Not on Facebook."
The last of Barr's brood is son Buck Thomas who was conceived through IVF. As the youngest, he is often seen accompanying his mom to movie premieres, walking beside her on red carpets.
Barr welcomed four of her children from two marriages. The 68-year-old has been married three times. Her first union was at 22 to Bill Pentland. The duo was married for 16 years before they split in 1990.
Shortly after, Barr connected with comedian Tom Arnold, but the pair only stayed together for four years. Her final marriage was to Ben Thomas, but it only lasted for seven years. Barr has been dating her longtime boyfriend, Johnny Argent since 2003.