See Chrissy Teigen & Luna Looking Like Twins as They Strike the Same Pose In Matching Swimsuits
Popular model Chrissy Teigen shared a lovely picture of herself and her daughter Luna having a beautiful moment, wearing matching swimwear and showing off their striking resemblance. 
American model Chrissy Teigen has enjoyed wonderful times of being the people's sweetheart since her modeling debut in the Annual Sports Illustrated Swimsuit Issue that made her a household name.
The model still makes waves but spends most of her time enjoying life as a mother. The 35-year-old screen icon often shares stunning pictures of herself alongside her daughter.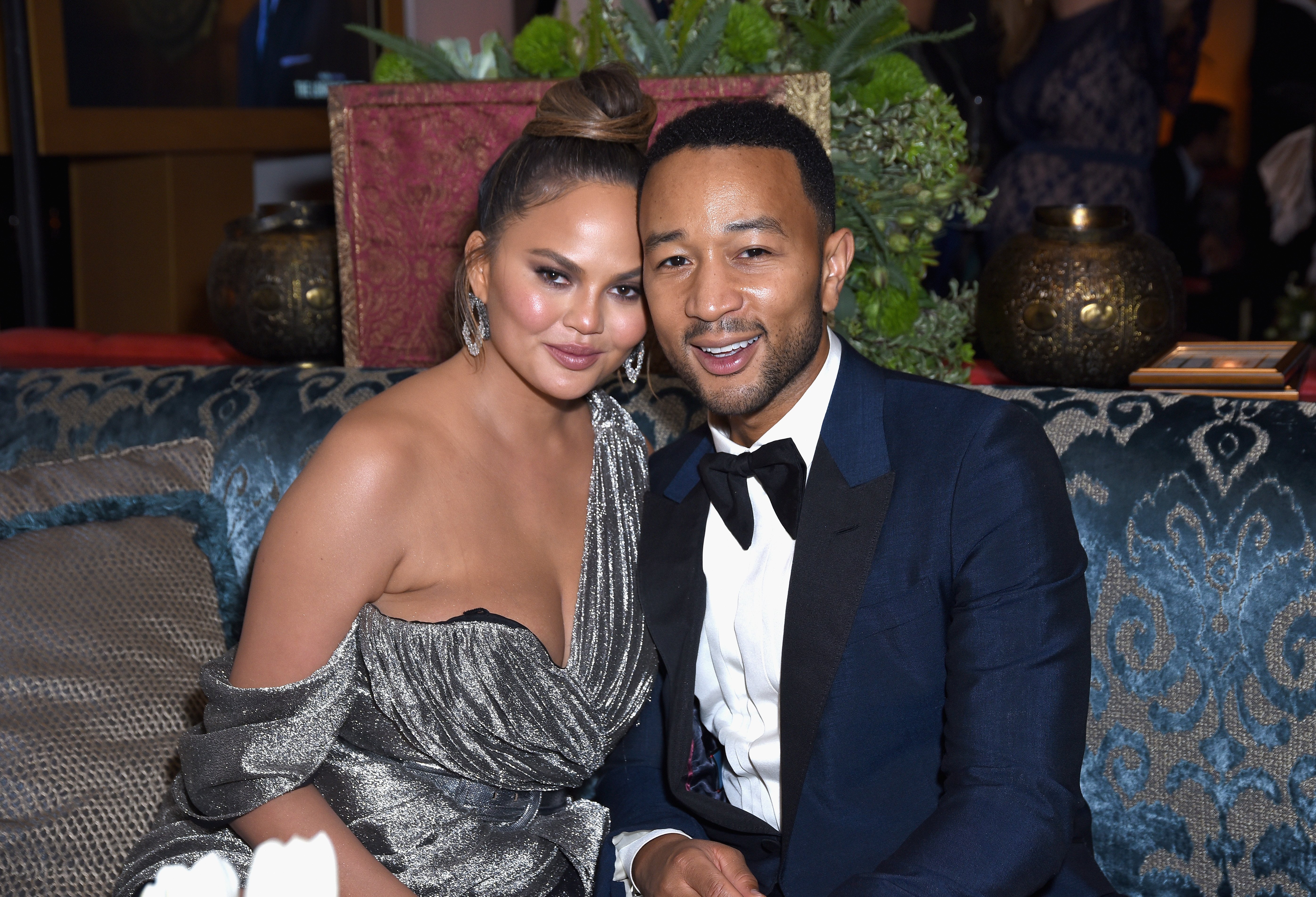 Recently, the mother-of-two and her beautiful daughter Luna stepped out for a lovely time and she shared the moment with her millions of fans on Instagram.
The picture had the mother and daughter standing on a lovely ocean-like background as the bright blue sky stood gallantly over their heads while they held each other's hands wearing matching black swimwear. 
Her fans commented on the beautiful post, noting how glad they were to see the mother-daughter duo bonding. Teigen's husband, John Legend, was not exempted as he commented, "greatest vacation post of all time."
Teigen and Legend shared a series of stunning pictures on Instagram, which showed the couple having a lovely vacation with Luna and their son, Miles. 
She made the sad news public saying she was 20 weeks into the pregnancy.
In one of the pictures, Luna and Miles stood on the beach in matching bathing suits. The snapshot captured everything beautiful about the adorable children. 
Swimwear seems to be a normal thing for the family-of-four following their vacation which had them visiting the beach a lot. Teigen shared another hot image where she appeared in neon swimwear.
Her kids and husband were not left out as they cheered for her while they were playing in the water. Teigen's mother also enjoyed the company of her grandkids and son-in-law as she was not left out of the trip. 
It was a joy to see the family experiencing happy times after having to deal with the unfortunate loss of Teigen's pregnancy a few months back. 
She revealed the sad news to the public saying she was 20 weeks into the pregnancy. However, Teigen said she had a defining moment when a stranger dropped flowers beside her shopping cart as a source of consolation.