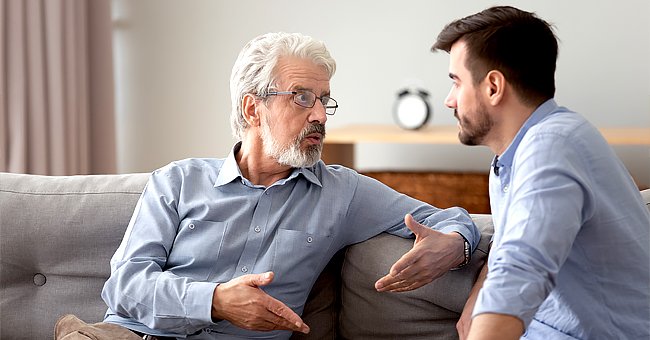 Shutterstock
Story of the Day: Man Wants His Son to Move Out of the House
A father and his 24-year-old son got into a fight after the former asked his son and his girlfriend to move out of his house and get a place of their own.
Toni, 59, and his 24-year-old son Matt have always shared a close bond since Matt was a toddler. Their relationship is a unique experience for the 59-year-old.
Lately, Tony felt that it is time for Matt to move out of the house and get his own place. Despite their bond, the 59-year-old is beginning to consider his son's presence in his home exhausting.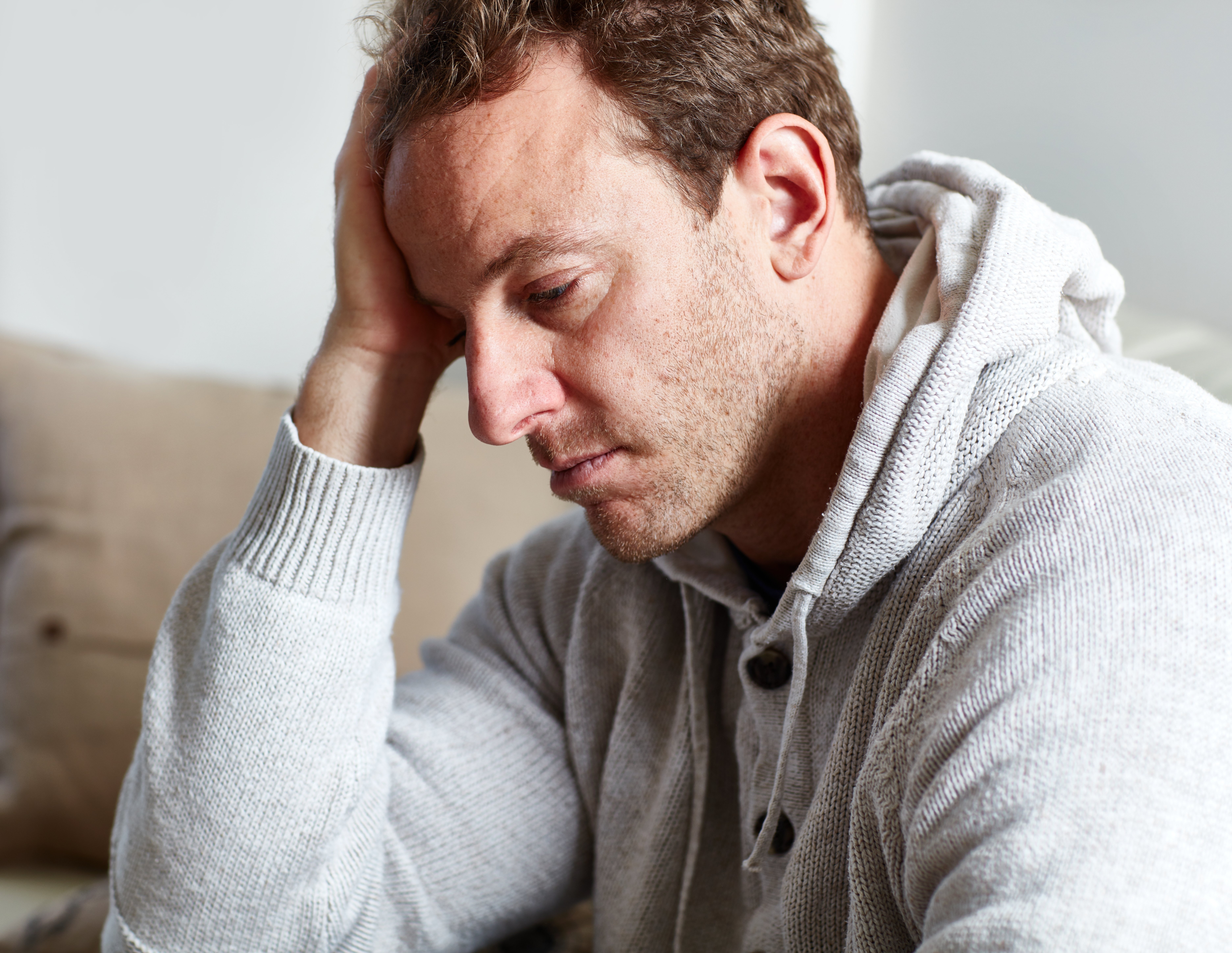 Unhappy man holds hand over head. | Photo: Shutterstock
He feels Matt, who has graduated from college and has a good job which he does from the comfort of his room, should begin pulling his weight and taking up some personal responsibility.
Matt spends most of his time in his room with his 22-year-old girlfriend, who lives with them and is still in college. Sometimes the lovers can get a bit too loud for Matt's parents, making them uncomfortable.
Tony complained to Matt about his late-night movies with his girlfriend Annie, explaining that sometimes the noise makes it difficult for him to sleep, and he would appreciate it if the late-night activities would stop.
The young couple flared up and hurled abusive words at the 59-year-old.
Matt assured his dad that they would tone things down, but after two weeks, things returned to the old ways, and the feeling of discomfort and uneasiness returned to Toni.
Recently, Matt has been raiding his father's fridge and taking his alcohol for him and his girlfriend. Seeing that things have returned to normal, Toni felt it was time to take steps.
Toni sat Matt and Annie down and told them that they need to get their place since they are both employed and earning money. He explained that it was difficult for two adults with different interests to stay together without problems.
The response he got from his son and Annie scared him. After making his request, the young couple flared up and hurled abusive words at the 59-year-old, calling him a manipulative parent.
Matt and Annie stormed out of the house and have not returned since the incident took place. His mom felt his reaction was unwarranted, but at the same time, she thinks Toni was unfair.
If this story gave you something to think about, check out this other story about a man who won't financially support his pregnant ex-girlfriend.
Please fill in your e-mail so we can share with you our top stories!