Fans Praise Brandy's Daughter as She Poses In Pics Wearing a Black Skirt While Holding a Rabbit
Brandy and her daughter Sy'rai's fans and followers go absolutely gaga over their style as well as their cute relationship, especially when the stars take to social media and share their high-class lives. 
Recently, singer Brandy's daughter was praised by her fans and followers for her Instagram post. In the photos, she was posing in a mini skirt while holding a rabbit. 
Many admirers were focused on how stunning she looked, calling her "gorgeous" and "beautiful." Many were also besotted with the rabbit she held in her arms.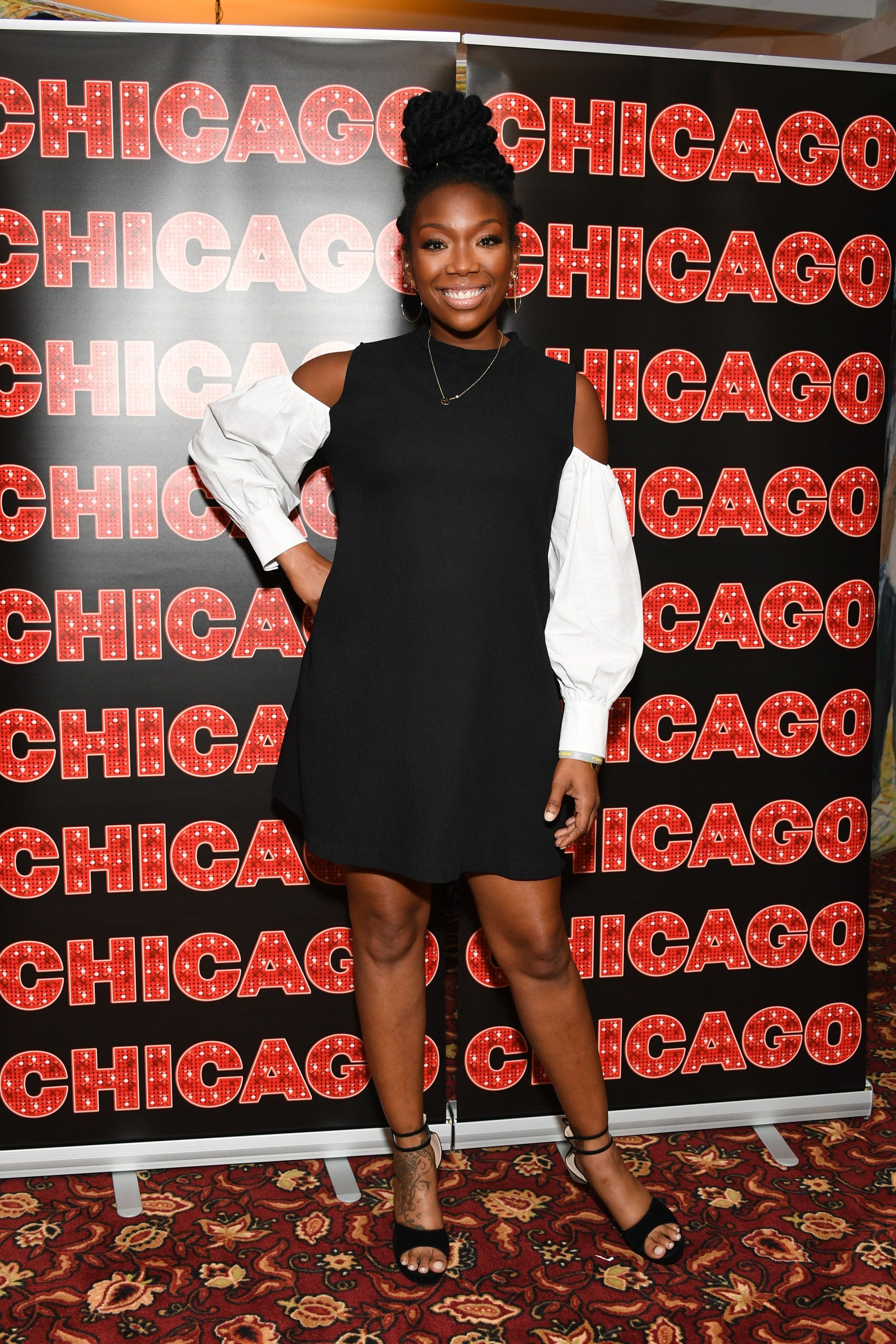 AS GORGEOUS AS THEY COME
The post consisted of three gorgeous snapshots, with the first one showing no fluffy bunny as Brandy's daughter posed confidently for the camera. One fan commented, writing: 
"Your face is gorgeous."
Her face was indeed gorgeous as her dark brown skin glistened in the sun and her pigtail braids matched her sparkling eyes. Putting her crotchety gloves to her head, she exuded fierce confidence. 
All the subsequent snapshots consisted of her elegantly holding the fluffy white animal. In the last shot, she looked down adoringly at the bunny. 
Sy'rai appears to be following in her mother's musical footsteps.
One fan remarked that the bunny is, "so cuuuuute." In general, her fanbase was pretty excited, setting the comment section ablaze and leaving around 22,000 likes behind them. 

GRATEFUL TO FANS
Brandy's daughter is not the only one who knows how to keep the fans going and in love with her. Last year, she thanked her fans for millions of streams in a heart-touching tweet. 
Brandy was taken aback by the number of individuals who took to Spotify in order to listen to her music. In her Twitter post, she expressed gratitude towards all her fans. 

Sy'rai appears to be following in her mother's musical footsteps. Last year in April, she released her first single for all the world to listen to. 
Taking to Instagram, Brandy sent a lot of love her daughter's way to support her new endeavor. In the post, she wrote that her child has an "Angelic Voice."
In the past, Brandy has spoken about how important her daughter has been to her, even going as far as to state that her daughter once saved her life, helping her crawl out of depression. In her own words, she said: 
"You have a daughter. If you can't do it for yourself, do it for her because this is not the way to leave a mark in her life.'
The two are incredibly close, always taking and sharing a plethora of pictures with each other online. In many of these photos, it can seem like these two look exactly like twins.