Daily Joke: Three Men Were Discussing Their Wives and Mistresses
Three men had a conversation about their marital lives, comparing being married to having mistresses. Here's how the conversation went.
Three men, an engineer, an architect, and an artist sat together for some leisure moments and soon tabled the topic of their marriages. The trio had a brief back and forth about choices between their wife and mistresses.
The architect replied first, sharing that he would prefer to spend time at home with his wife because that way, they would be able to build a strong foundation in their relationship.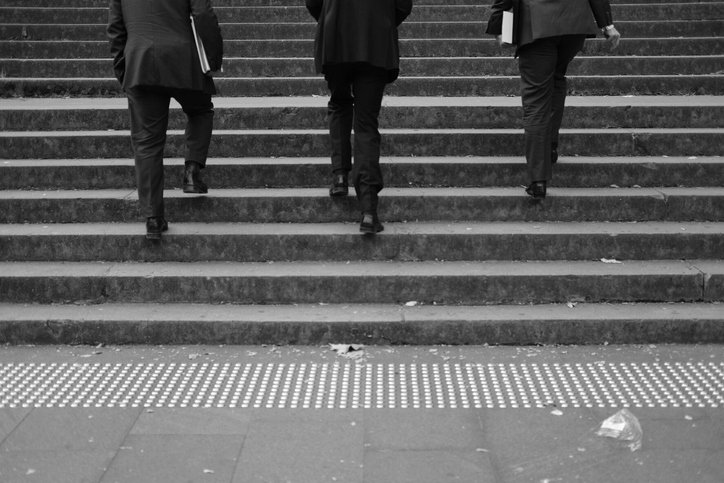 The artist found it agreeable as he attested that he would also prefer to enjoy his free time with his wife. The artist shared that it was fascinating because of the passion and mystery his partner exudes. 
The third guy, who was the engineer, did not see much sense in what the architect said and why the artist agreed. He relayed that he would prefer to have both.
The other two were surprised as they asked him what he meant by both. He agreed that he would have both his wife and mistress, adding that: 
"If you have a wife and a mistress, they will each assume you are spending time with the other woman, and you can go to the lab and get some work done."
Here's another joke about an efficiency expert who had a warning for the audience during an efficiency lecture. He let them know that none of the techniques shared during the seminar should be used at home, and everyone wanted to know why. 
The efficiency pro recalled how his wife would spend a lot of time making breakfast. He noted that she often carried the needed items and ingredients one at a time, making several trips around the kitchen cabinets, stove and refrigerator.
However, one day he asked her if she could carry many things at once to save time. Someone asked if it saved time, and he replied in the affirmative while adding:
"It used to take her 20 minutes to make breakfast. Now I do it in seven."
Enjoyed these jokes? Here is another interesting joke.
Sources: Jokeswarehouse, Startsat60