Watch Mike Bivins' Look-Alike Daughter Shilah & Her Cousin Show Off Their Cool Dance On TikTok
American singer Michael Bivins's wife Teasha Bivins shared a cute TikTok video of their daughter Shila Bivins dancing with her cousin Paris Looney. 
Michael Bivins and Teasha Bivins's daughter, Shila, is all grown up and showed off her dance moves in a recent TikTok video her mother shared on Instagram. 
The video showed Shilah and her cousin Paris Looney displaying their cool dance moves to Ski Mask The Slump God's song, "Foot Fungus."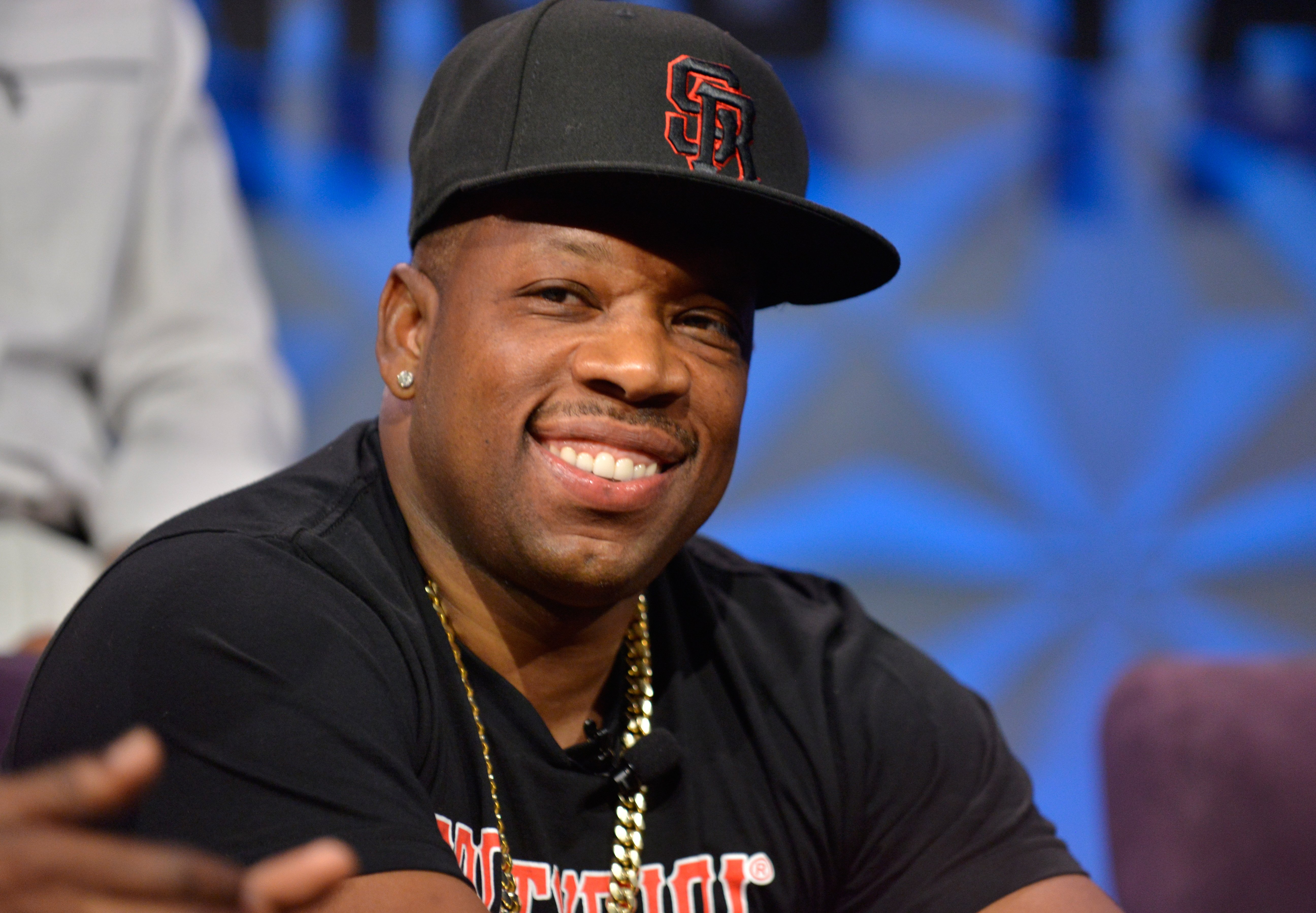 The girls danced to the song while posing in front of brown cabinets in the kitchen. Shilah wore a black and gray printed T-shirt and flaunted her long braids. 
Looney wore a black jacket over a blue top and matched it with black pants. She also rocked braided hair and wore loop earrings. In the post's caption, Teasha wrote: 
"TikTok is life over here✨happy birthday baby @parislooney @shilahbivins #mybabies #HBDParis #cousinsforever."
The post is one of many that shows fans a glimpse into her kids' lives. Last month, Teasha shared the most adorable picture featuring her and her four daughters, whom she shares with Michael. 
The proud mom posed with her four adorable daughters, who all flashed cute smiles. The snapshot also showed how much Teasha's lastborn daughter, Sanaah Amani Bivins, has grown. 
He said there is a difference between being a father and a daddy. 
Teasha gave birth to Sanaah on May 3, 2018. Ten days after Sanaah's birth, her proud mom took to her Instagram page to introduce her to the world on Mother's Day.
Teasha shared a picture of Sanaah lying on a bed, posing topless in a pink tutu skirt. The little tot accessorized her look with a pink floral head bow band. The post's caption read: 
"✨Sanaah Amani Bivins✨ May 3, 2018✨ Proud to be blessed with 4 daughters,👩‍❤️‍💋‍👩👩‍❤️‍💋‍👩God is great & I feel like the luckiest woman in the world!"
Teasha also thanked Michael for her babies and expressed her love for him. She also wished mothers a happy Mother's Day, urging them to enjoy their days. 
Like his wife, Michael is also a proud father of his children. In an article for BlackAmericaWeb.com, he said there is a difference between being a father and a daddy. 
The singer shared his perspective on daddies and fathers, noting that daddies spend quality time with their kids, sharing love and memorable moments with them, while fathers may not live in the house and are not always around for their kids. 
Michael and Teasha tied the knot on October 14, 2006. Since then, the couple has been living in marital bliss, parenting their kids, and sharing many beautiful moments.