Hilary Duff Proudly Reveals to Her Followers She Got the Pfizer Vaccination — See the Photos
Hilary Duff had quite an encouraging message for fans in her latest media update as she let them know she already went to the health center for her vaccine jab.
Star actress Hilary Duff showed goofy expressions in her new Instagram upload as she shared photos of herself getting vaccinated. Another image showed Duff in her car rocking a grey top and a pair of white-rimmed shades.
The mother-of-three had a goofy expression on her face in another of her upload, sticking out her tongue for the camera. The jab spot on her arm was covered in a band-aid.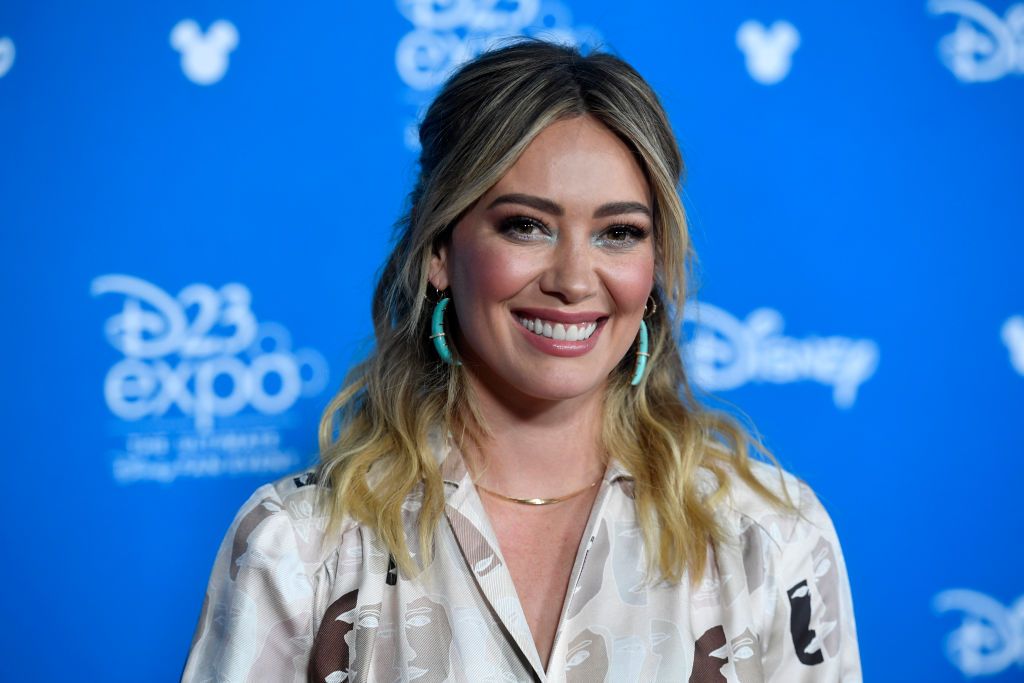 So far, the age limit on vaccines has been lifted, allowing teenagers and other age groups below 65 to get it. The Pfizer and Moderna vaccines have a few weeks interval between getting the first and second doses.
Last month the "A Cinderella Story" star was in the news after giving birth to her third child, Mae. The star mom's older kids are Banks and Luca. The actress welcomed baby Mae via water birth.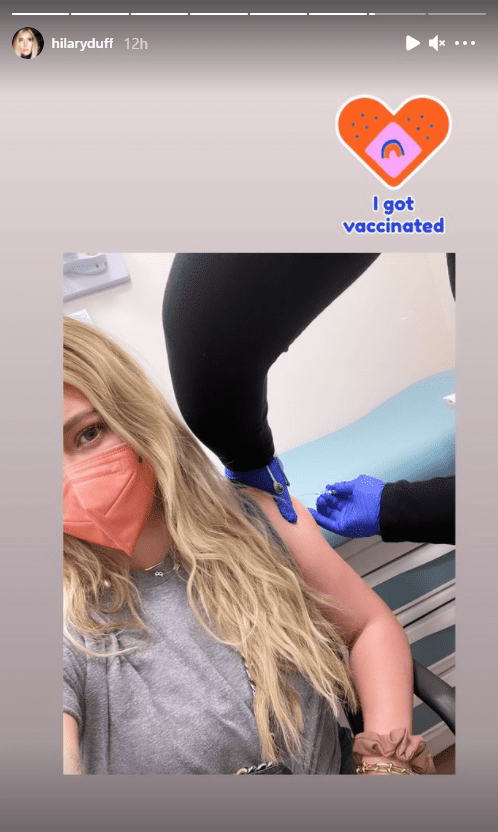 Duff, 33, was also in the news as she let her nine-year-old son be there during the birthing process. She relayed that she wants the youngster to know the depth of a woman's strength.
Three weeks after giving birth to Mae, [Duff] updated admirers on motherhood.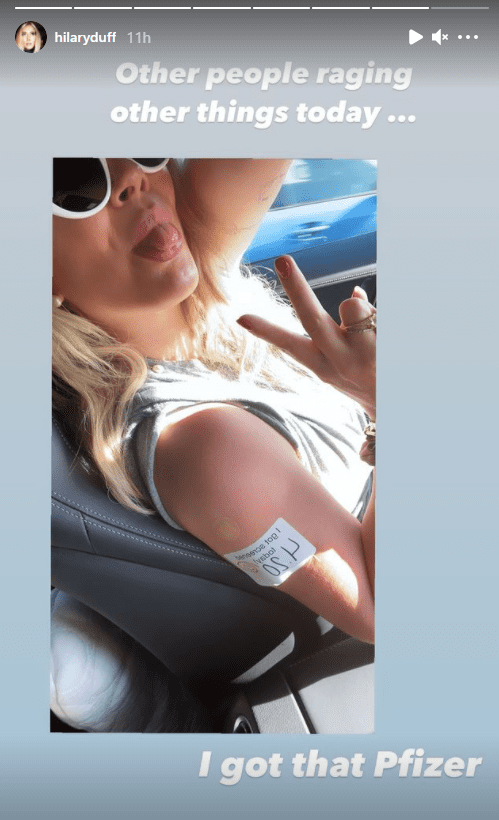 The award-winning actress pointed out that she was big on being open with her son, and him experiencing the birthing moment was part of it. She added that the home birth was so fast that Luca missed it.
Duff, who is close to her kids, added that Luca was quite privy to any information, and he also knew about periods. The mom-of-three noted that she was preparing him for when he grew up and had kids too. 
Three weeks after giving birth to Mae, the 33-year-old movie star updated admirers on motherhood. She posted photos of her and the little one enjoying leisure bonding moments and feeding time.
Mae's face was away from the camera and up against her mom's chest, where she had latched onto a nipple for milk. It seems to breastfeed Mae came with some resting time.
This is unlike when Banks was a baby. Duff once shared that it was a tough one being a working mom and breastfeeding. In between pumping milk and preparing for movie scenes, it was a tedious time.