People: Prince Philip's Funeral Procession Which Kept Harry & William Separated Was a Mistake
Prince William and Prince Harry's arrangement during the procession at Prince Philip's funeral was reportedly a mistake. A royal expert claimed that the brothers' separation wasn't needed.
At Prince Philip's funeral held on Saturday, April 17, the world got to see brothers Prince William and Prince Harry sweetly reunite after more than a year of being apart. It was a headline-making moment.
The two brothers were part of the procession, with their cousin Peter Philips standing in their midst. However, after the ceremony, the duo caught up with each other, chatting heartily as they walked shoulder-to-shoulder.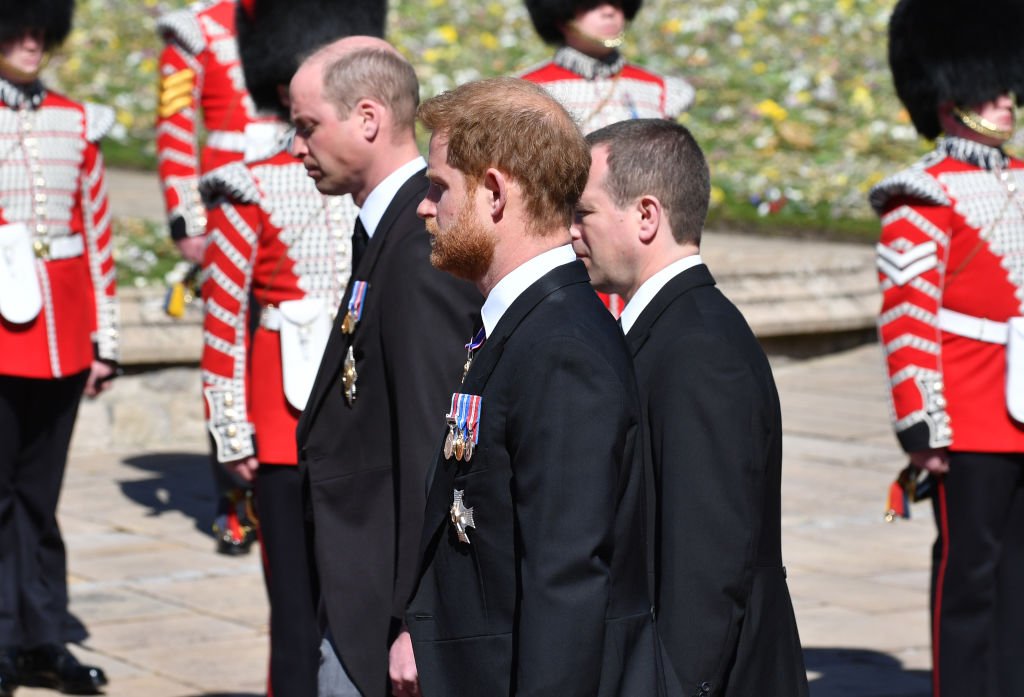 According to royal historian Robert Lacey, William and Harry's natural connection outside the chapel was proof that they shouldn't have been separated during the procession. He explained to People Magazine:
"The procession choreography, in retrospect, was a mistake. As we saw, they could have walked side-by-side quite happily after all."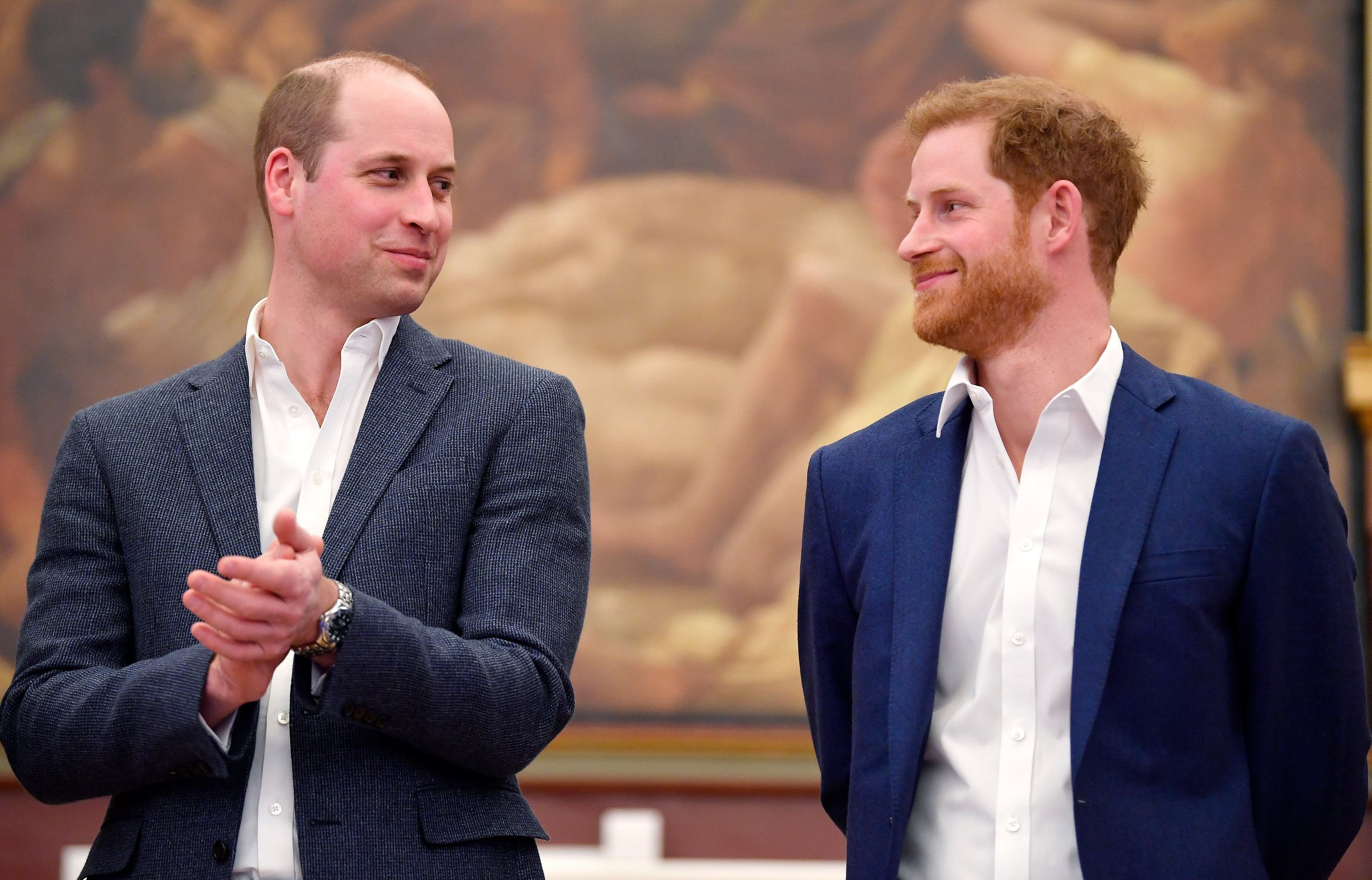 The "Battle of Brothers" author shared that the siblings naturally drifted towards each other as they always did in the past as they mourned their beloved grandfather and celebrated his legacy at the ceremony in St. George's Chapel.
The late Duke of Edinburgh was laid to rest in an intimate ceremony that saw only 30 guests.
Harry and William delighted fans when they were seen discussing alongside Kate Middleton as they departed Windsor Castle. Soon, the Duchess of Cambridge stepped aside, allowing the pair to continue by themselves. 
After performing his last royal duty in March 2020, Harry remained in California, United States, until Sunday, April 11, when he returned to the United Kingdom for the first time in a long while.
Upon his arrival, Buckingham Palace announced the arrangement for the procession, noting that the brothers wouldn't be walking together. In the statement released, they explained that the order was a "practical change."
The palace spokesperson noted that the Queen had signed off the arrangement as the royal family didn't want to fuel drama when the attention should be on honoring Prince Philip.
The late Duke of Edinburgh was laid to rest in an intimate ceremony that saw only 30 guests, including close family members and friends. The service began with a one-minute silence across the nation before the procession started.
Prince Philip's body was carried in a modified Land Rover military vehicle which he designed himself. His oldest son Prince Charles led the procession with Princess Anne and other family members behind.
The Dean of Windsor Rt Rev. David Conner read a touching bid, remembering the several ways the duke's life inspired the world through his unwavering support and devotion to the Queen.