Mike Tindall Praises Queen Elizabeth for How She Coped Amid Her Husband Prince Philip's Funeral
Queen Elizabeth's grandson-in-law Mike Tindall has nothing but kind words to say about the monarch as she grieves her husband of 73 years, Prince Philip. 
On his podcast titled "The Good, The Bad & the Rugby," Mike Tindall opened up following his grandfather-in-law Prince Philip's death. He admitted that it's been difficult for the Royal Family these past couple of weeks, as they continue to mourn the loss of a very important person in their lives. 
Tindall was present at the late Duke of Edinburgh's funeral, where he sat alongside his wife Zara during the ceremony. He admitted that there were "eerie" moments during the funeral, especially as family members sat six feet apart from one another due to COVID-19 protocols in place. 
Tindall noted during the podcast, however, how his love for the Queen was made stronger after seeing how she dealt with the situation. Expressing his admiration for his grandmother-in-law, he said:
"She separated herself in terms of this is what the world is right now, and thought, 'I'm going to lead by example.' She's amazing, literally amazing."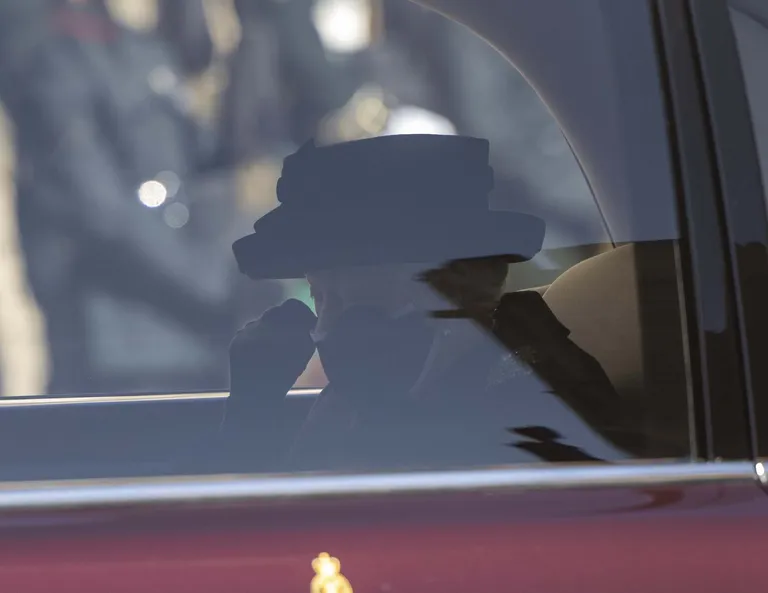 As for why he felt there were eerie moments that day, Tindall wasn't sure if it was the everyday items of Prince Philip placed on his carriage and coffin that hit close to home. They displayed his hat, gloves, sword, bugler, and piper on his coffin and carriage during the funeral. 
Despite their somber mood, he hoped that Prince Philip looked down on them that day and felt happiness in the afterlife. The late Duke of Edinburgh passed away on April 9 at the age of 99. The Royal Family remembers him for his steadfast commitment to the Queen and the rest of the institution. 
Now, the Tindalls join the rest of the Royal Family in looking back at the great memories they've shared with Prince Philip and Queen Elizabeth. He admitted to the public that while they will miss the late duke's presence forever, he will always be loved. 
In keeping up with royal tradition, Queen Elizabeth and the rest of the Royal Family will be switching the color of their official correspondence stationeries to black. While royals will be using black-edged stationery to keep up with centuries-old tradition, the Crown opted to use something else. 
People believe that, as a nod to Prince Philip's fuss-free attitude, the Queen has decided to use her own personalized stationery with her crest in black rather than red. She will continue to use this for the next couple of weeks during their period of mourning.