Robert Irwin & Chandler Powell Get Into Fun Competition to Pick a Baby Onesie for Australia Zoo
Robert Irwin and Chandler Powell get into a friendly competition as they decided which Australia Zoo Wildlife Warrior baby onesie their animals like the most. 
With the arrival of Bindi Irwin and Chandler Powell's bundle of joy, Grace, the Irwins decided to launch a baby gear collection. Hoping to entertain their fans in the process, Powell and Bindi's brother Robert decided to host a friendly competition to see which baby onesie their animals like the most. 
In a new Instagram video, Powell and Irwin show their chosen onesies before letting animals decide which of the two should be named the "greatest wildlife onesie of all time." To do this, they decided to put food in front of both onesies to see which of the two the animals prefer.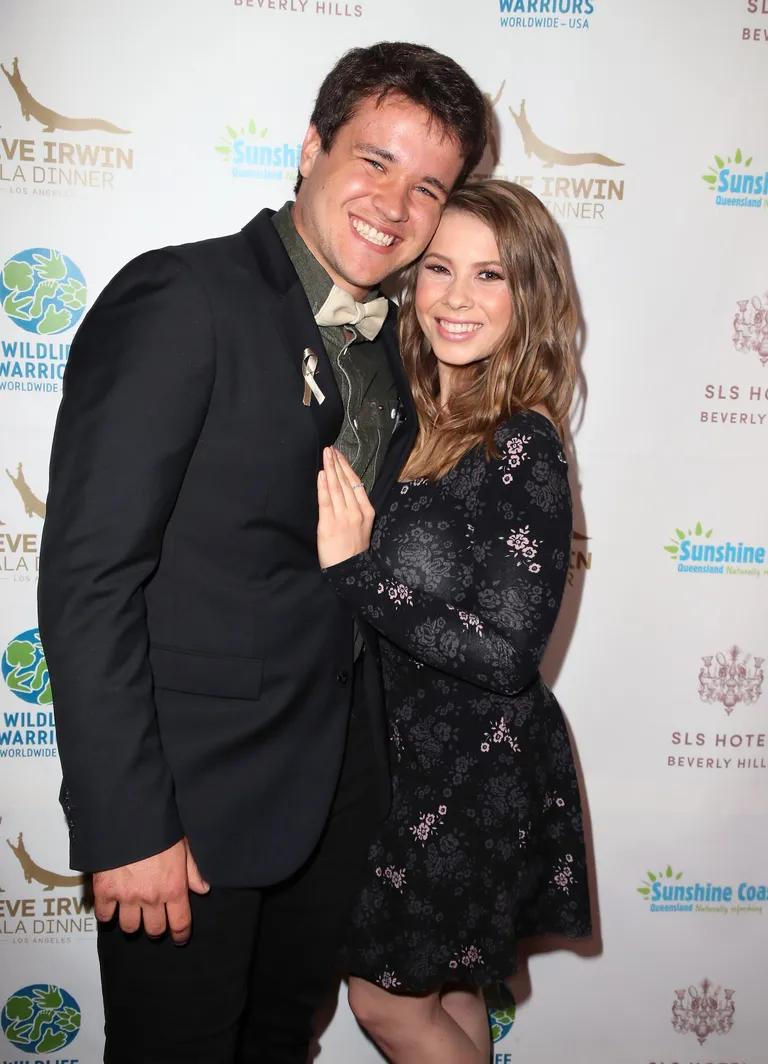 To kick things off, they decided to go to the zoo's kangaroos. They quickly chose to eat the food in front of Powell's onesie over Irwin's. Next up, they went to their Aldabra tortoise, Igloo. Although he first tried to get treats from both of them, he went on to eat the flower laid out by Bindi's husband. 
Their daughter's name pays tribute to their late family members, including her dad Steve. 
For the last round, the pair went to their iguana habitat. They went straight for the food laid out near Powell's piece, making his wombat-designed onesie the crowd favorite. Irwin quickly accepted defeat, saying his brother-in-law was the clear winner. 
The same way the Baby Wildlife Warrior gear is loved by the newest member of their family, Grace, Powell shared that it is also "Australia Zoo family approved." Their beloved animals clearly preferred the wombat onesie, which their baby enjoys wearing as well. 
The Powells welcomed their daughter Grace Warrior Irwin Powell into the world on March 25, the same day as their wedding anniversary. After giving birth, Irwin revealed that their daughter's name pays tribute to their late family members, including her dad Steve. 
"Grace is named after my great-grandmother, and relatives in Chandler's family dating back to the 1700s. Her middle names, Warrior Irwin, are a tribute to my dad."
Since becoming parents, Powell and Irwin have gushed about their daughter constantly on social media. They have been feeling nothing but love and happiness as a family of three, and this has reflected in the posts they've decided to show to fans on social media.