Chloé Zhao Was a Rebellious Child — Curious Facts about the Oscar-Nominated 'Nomadland' Director
Chloe Zhao is getting a lot of coverage right now, and rightly so, she is the director behind the beloved "Nomadland." Here are some interesting facts about her. 
"Nomadland" is quickly becoming one of the most talked-about movies this year, and the need for people to meet those behind the fantastic creation has grown just as much as the numbers of those who love the movie. 
The film centers around a woman who, after losing everything, had to rebuild a new life as a nomad living in modern America. The woman's character, "Fern," is played by Frances McDormand.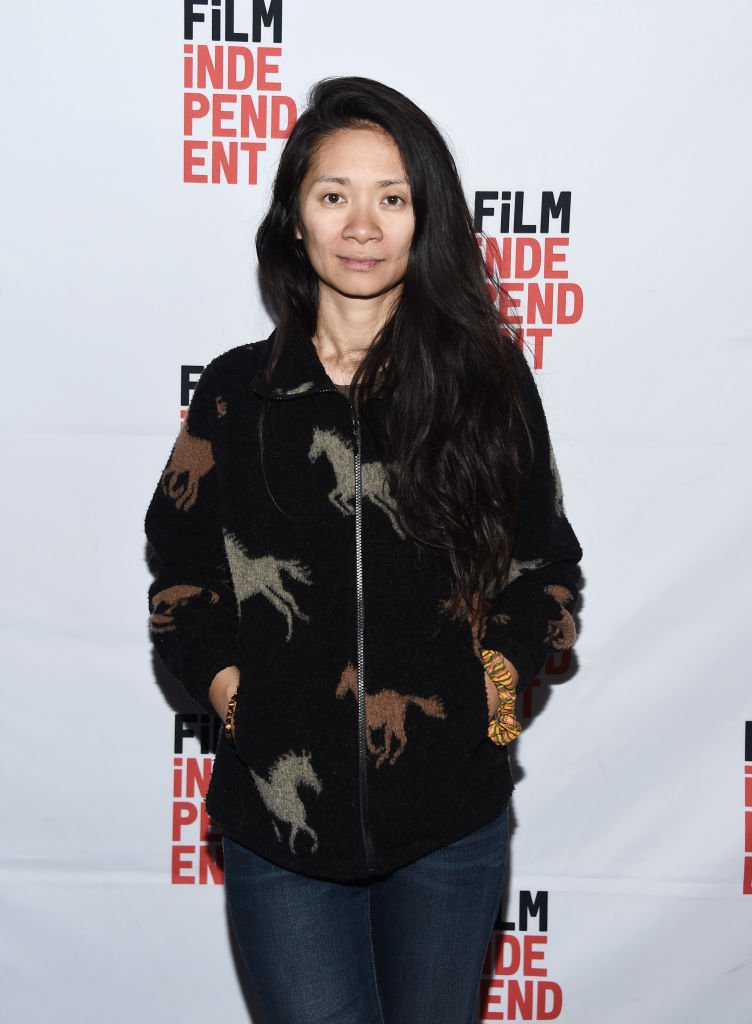 McDormand herself is an award-winning veteran actress whose flawless performance contributed to the movie's perfection.
However, there is another responsible for contributing even more. Her name is Chloe Zhao and here are some details about her.
HER HERITAGE
Zhao was born Zhao Ting in 1983, a daughter whose father was a manager at a steel company and whose mother worked at a hospital. 
The woman was also a part of a performance troupe for the People's Liberation Army. Growing up, Zhao had a strong rebellious streak and was lazy about school work. 
Instead, she would draw manga, write fan fiction, and go to movies. It was there that Zhao fell in love with western pop culture, after which she started yearning to go west— a place far away from where she was expected to be a certain way.
With all that she has had going on in her life, it would be understandable if Zhao was single, but that is not the case.
When she clocked 15, her parents sent her to a boarding school in London; however, she yearned to live in the U.S. She later moved to Los Angeles to finish high school. 
HER JOURNEY
Zhao earned her bachelor's degree in political science from Mount Holyoke College. She moved to New York, where she worked a variety of jobs, including bartending. 
She did this until she enrolled to study film production at the New York University Tisch School of the Arts. In 2010, Zhao's short film titled "Daughters" premiered at the Clermont-Ferrand International Short Film Festival. 
It also won a couple of other awards, but Zhao was only just getting started. In 2015, she directed her first feature film, "Songs My Brothers Taught Me"— a film that has earned several nominations. 
In 2017, Zhao found the silver lining in a near tragedic incident involving Brady Jandreau, a cowboy she had met and gotten closer to on the reservation where she shot her first film. 
Jandreau suffered a severe head injury after losing his grip and was thrown off his horse at a rodeo competition. Thus the story that would culminate into "The Rider" began.
Jandreau went on to play himself in the movie that followed the life of a young cowboy(him) as he struggles to discover himself after enduring a terrible accident that took away his ability to ride. 
The film earned multiple nominations, and so did Zhao; she even won some awards. In 2018, she started to shoot Nomadland. 
By that time, she had gained a lot of attention, including that of Frances McDormand, who joined her in producing the critically acclaimed film. That same year, Zhao also got hired by Marvel Studios to direct a movie based on "The Eternals."
THE NOISE OF HER SUCCESS
Since the premiere of "Nomadland," Zhao's success seems to have tripled overnight. The movie has won several awards and attracted multiple towards Zhao as well. 
It has continued to dominate the ranks for some time now, taking the top prize at the Venice International Film Festival and winning the people's choice award In Toronto. 
It has also won a Golden Globe for best drama and best director, and it looks like the culmination of its winning streak will be at the Oscars, where it currently holds six nominations. 
.@akstanwyck spoke with two producers who are Oscar voters and they didn't think twice when selecting the winner for Best Director: https://t.co/HIpDHZSRwf

"Chloé Zhao built something bold and very, very special."

"Chloé Zhao, "Nomadland," no question." pic.twitter.com/I3UkEYR0f8

— IndieWire (@IndieWire) April 19, 2021
WHAT SETS HER APART?
There is quite a lot, but Zhao has been described as a very "organic" director for starters. She has been known to spend months with her actors, creating a familiar film and easy atmosphere for filming.
In her movies, "Songs my Brothers Taught Me" and "The Rider," most of the crew were non-actors, including strong-willed men who would not hesitate to put Zhao in her place, wherever they decided it was. 
Zhao was able to befriend them all with her open interest in their lives, and they opened up to her even as she did to them. What's even more? She made sure they got a part of the profits, so they did not work in vain. 
"I love being reminded that there are other ways to live." Chloé Zhao on mixing Nomadland one day, editing Eternals the next, and feeding squirrels in between. https://t.co/FtBxdjW1PR

— VANITY FAIR (@VanityFair) April 22, 2021
HER LOVE LIFE
With all that she has had going on in her life, it would be understandable if Zhao was single, but that is not the case. She reportedly lives with her "partner" Joshua James Richards.
The pair, who met in 2012 as NYU film students, had apparently connected over stories of his childhood— he was raised in a small fishing town called Cornwall in England, and the producer wanted to know every tiny detail about his childhood which made him feel "special." 
"Fern's character is completely fictionalized. And the goal from the beginning was how can I create a character that could seamlessly incorporate all these interesting characters that Jessica has met."

Discover how director Chloé Zhao took Nomadland from book to screen. pic.twitter.com/Eg0WuhAOTO

— Nomadland (@nomadlandfilm) April 14, 2021
They live together with a host of pets in the Topatopa Mountains in Ojai, just outside L.A. For now, she is sticking with "partner" but has an open mind for the future.