Simone Biles Flashes a Smile as She Shows off Her New Haircut in a Close-up Selfie
Olympic gold medalist Simone Biles is on a 100% confidence level with her new hairdo. The athlete flashed a crisp white smile showing off her hairstyle in a close-up selfie.
Simone Biles is a strong and passionate young woman who has attained tremendous success in her sporting career. This has led her to become an inspiration to other young girls.
Biles has a massive audience online who often enjoys engaging with the gymnastics expert. On the other hand, the olympian loves to showcase her talents and lifestyle on Instagram via posts.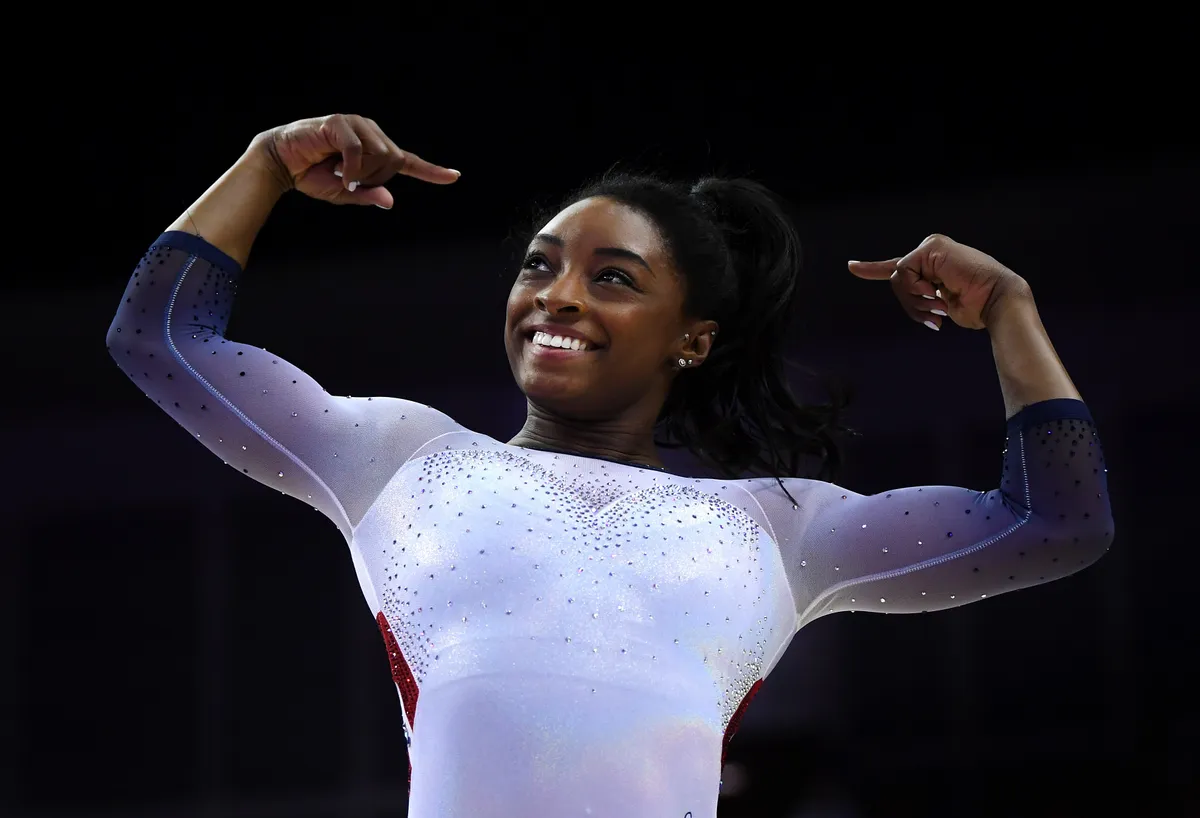 Recently, the 24-year-old showcased an infectious smile by parting her lips and revealing her crisp white teeth in a snap posted on her Instagram story where she wrote:
"not sure if I like yet...but I did a thing."
The short note was accompanied by a pair of scissors emoji. Biles was referring to her stylish new hairdo via her comment. The image showed the gymnast rocking a black blunt cut wig as she posed for a close-up mirror selfie with her iPhone.
The 24-year-old gymnast explained that she is overjoyed for the journey ahead, as her training has prepared  her for the game.
There was no makeup on, but she opted for a casual and chic dress code. She rocked a nude sweatshirt on fitted black leggings that displayed her toned thighs while sitting on a raised platform.
A few seconds later, another hair photo appeared on her Instagram stories detailing her hair journey. It was a throwback snap featuring two gridded pictures of beautiful straight black hairstyles with the dates "JUNE 8" and "SEPT 24," tagged "my hair."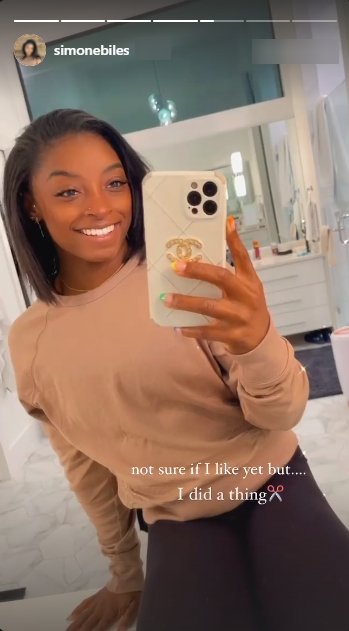 Lovers of the Olympian would recall that last June, she stunned in a new hairstyle after strutting her growing hair in locs and braids during the closure of salons due to the outbreak of COVID-19.
When she finally revealed the new look, fans were amazed that the full, long hair had been cut to a shoulder length. To them, wearing her hair short or long did not take away her gorgeousness.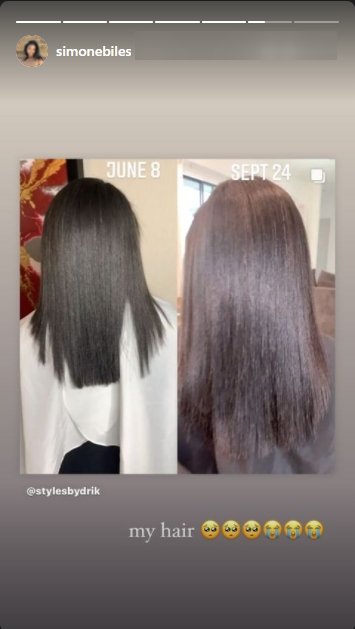 Apart from the recent thrilling hair vibes, Biles has been expressive on issues concerning her sports, especially on how prepared she is about the coming Olympics.
In an interview, when asked about her feelings towards the approaching Tokyo 2021 games, the 24-year-old gymnast explained that she is overjoyed for the journey ahead, as her training has prepared her for the game.
Shortly after the interview, Biles wowed fans by flaunting her toned abs in a bikini alongside her boyfriend Jonathan Owens in an admirable couple picture. The pair have been an item since August, and they often share snaps detailing their fairytale love story.