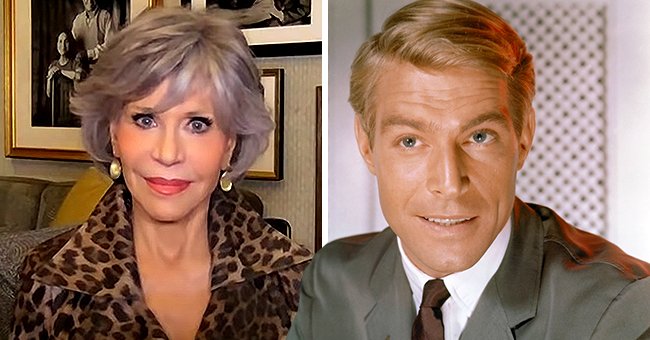 YouTube/The Tonight Show Starring Jimmy Fallon // Getty Images
Jane Fonda Impresses Jimmy Fallon with a Story about Her First Kiss With Actor James Franciscus
American actress Jane Fonda appeared on Tuesday's episode of "The Tonight Show Starring Jimmy Fallon" and revealed details of the first time she ever kissed someone.
Jane Fonda was live on the Tuesday episode of "The Tonight Show Starring Jimmy Fallon," and it turned out to be a memorable one as she made some revelations about herself.
The 83-year-old actress revealed that her first kiss is the best one she has ever had and gave details about the experience, which happened while she was performing summer stock in Hyannis Port, Maine.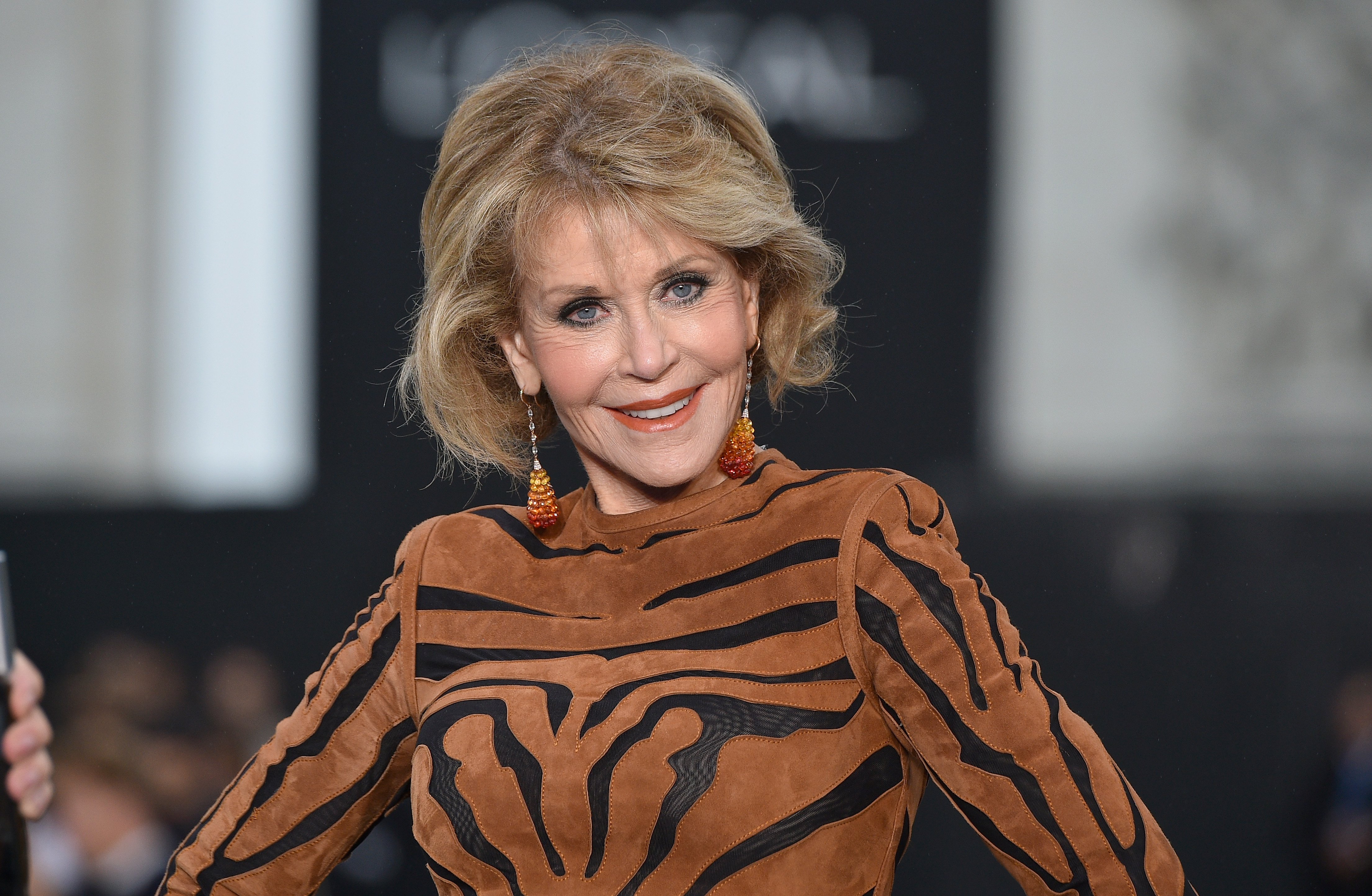 Jane Fonda at the rehearsal before Le Defile L'Oreal Paris as part of Paris Fashion Week Womenswear Spring/Summer 2018 at Avenue Des Champs Elysees on October 1, 2017 in Paris, France | Photo: Getty Images
Fonda had a crush on the stage manager, James Franciscus, who became the star of the television series "Mr. Novak." Franciscus walked her out to the end of a pier and kissed her.
Fonda narrated that the stars began to whirl, and the pier started shaking. Her knees gave way, making her slide down to a pile at Franciscus's feet. She confessed, "I've never had a kiss like that ever since."
The actress went on to add that the earth shook during the romantic moment. Fonda's revelations surprised Fallon, who admitted that he has never heard a story like hers before, joking that he felt like he had his first kiss.
They split in 2017, with the actress staying single ever since.
This is not the first time Fonda revealing details of her love life. During an interview in Harper's Bazaar's April issue, she expressed her desire to no longer be in a sexual relationship.
The actress said one of the painful things she realized in her 80s is that she is not really capable of intimacy, adding that if a guy came along and asked her to show up, she would run away scared.
The "Gracie and Frankie" star has a well-documented love life. In the early part of her career, she dated popular actors like Warren Beatty and William Wellman Jr.
She dated and tied the knot with French director Roger Vadim in 1965. The couple welcomed a daughter named Vanessa in 1968. They separated afterward, with Fonda going on to marry Tom Hayden, an activist, in 1973.
Fonda and Hayden share a son, Troy O'Donovan Garity. They also adopted a daughter, Mary Luana Williams, before separating in 1988. In the early 1990s, Fonda married CNN founder Ted Turner.
The couple separated at the turn of the millennium and divorced in 2001. Fonda started dating Richard Perry, a music producer, in 2009. They split in 2017, with the actress staying single ever since.
Please fill in your e-mail so we can share with you our top stories!