People: Harry & William's Reunion at Philip's Funeral Is a Positive Start For Their Relationship
According to a family source, Prince William and Prince Harry's reunion at Prince Philip's funeral is the start of something positive for their strained relationship. The insider noted there remains a lot of healing to occur.
Amid the somber mood of Prince Philip's funeral on Saturday, April 17, royal fans got to witness a beautiful moment between the estranged brothers, Prince Harry and Prince William.
Although the siblings walked separately during the procession at the start of the ceremony, they enjoyed a lovely reunion after the service. The reconciliation has since made headlines and attracted several opinions.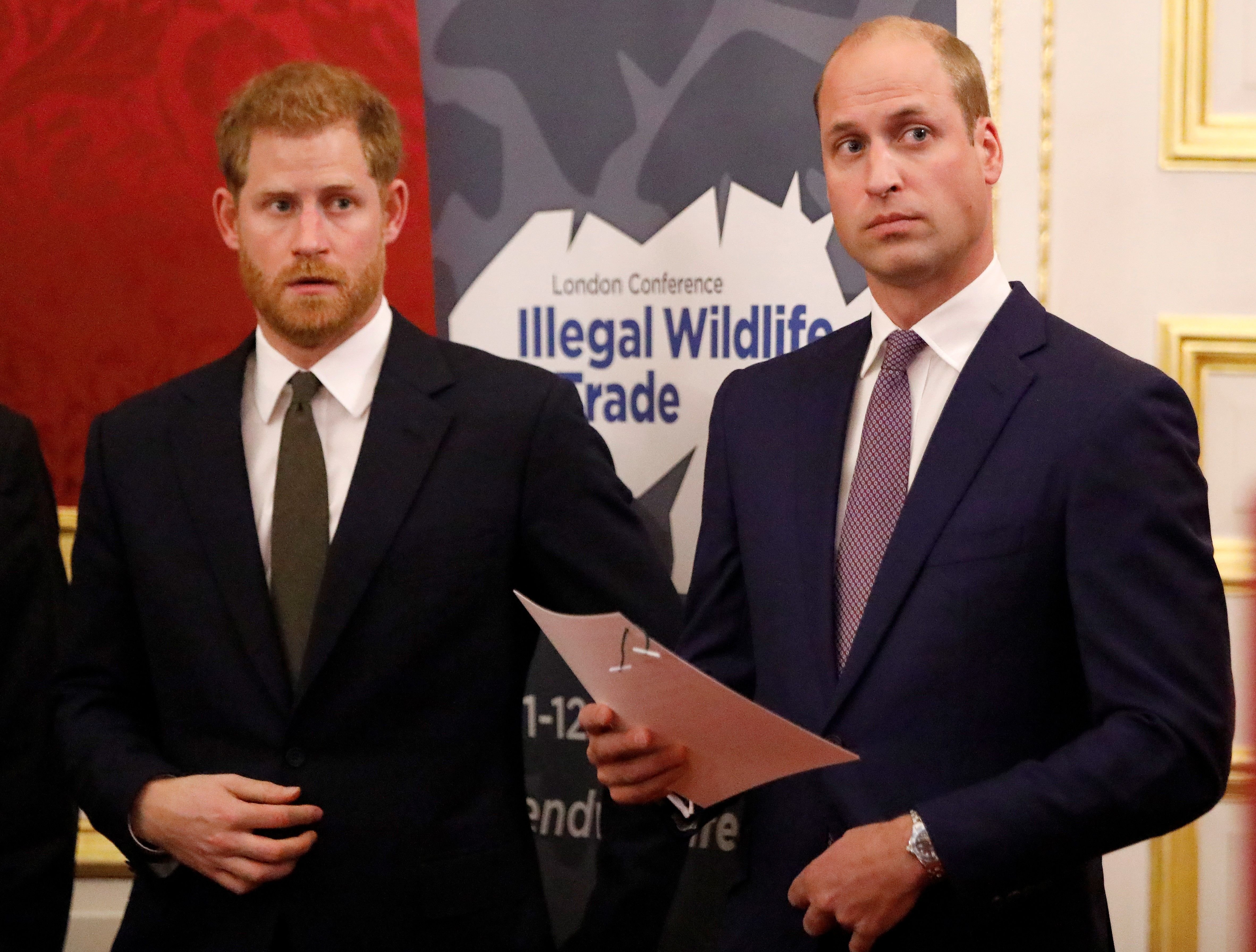 A source close to the royal family during an interview with People noted that seeing the brothers talking was a step in the right direction for their relationship. The insider explained:
"I think it's a good start, and it was lovely to see, but this whole argument runs so deep, I don't think there is any quick fix."
The family friend revealed that while it was a positive start for Harry and William, there is still a long road of healing ahead of the siblings. The source mentioned that things could deteriorate given that the tension is between family.
Lacey noted that William and Harry drifted naturally towards each other as they had done in the past.
Prince Harry and Prince William were seen chatting after the funeral as they departed Windsor Castle with Kate Middleton and other royal family members. At some point, the Duchess of Cambridge stepped aside, allowing the brothers to talk alone.
William and Harry's presence at Prince Philip's funeral marked the first time in over a year that the brothers were seen in public together. According to royal historian Robert Lacey, the duo easily connected.
Lacey noted that William and Harry drifted naturally towards each other as they had done in the past. Hence, their initial separation during the procession wasn't necessary. He branded the arrangement a "mistake." 
The English author noted that the brothers could have walked side by side, and nothing would have gone wrong. While Prince Harry returned to the U.K for his grandfather's burial, he wasn't joined by his wife, Meghan Markle.
The Duchess of Sussex, who is currently pregnant with their second child, wasn't permitted to travel by the physician. Nevertheless, she watched the ceremony from home with the rest of the world.
According to reports, the Queen has an understanding of Meghan's absence. However, the former actress made her presence known at the funeral with a floral wreath and a handwritten note on Prince Philip's coffin.