Celebrities Express Their Condolences after a Police Officer Shot 16-Year-Old Ma'Khia Bryant
Several celebrities have taken to social media to react to the death of 16-year-old Ma'Khia Bryant was shot by a police officer. Many expressed their sympathy for teenager's tragic demise.
Celebrities worldwide have reacted to the tragic killing of 16-year-old Ma'Khia Bryant, who was shot on Tuesday night by a police officer. Several stars took to social media to respond to the devastating news.
Actress Zendaya shared a happy photo of the deceased and wrote in the accompanying caption that she didn't have the words to describe how she felt. Singer Justin Timberlake tweeted, "Say her name, #MaKhiaBryant."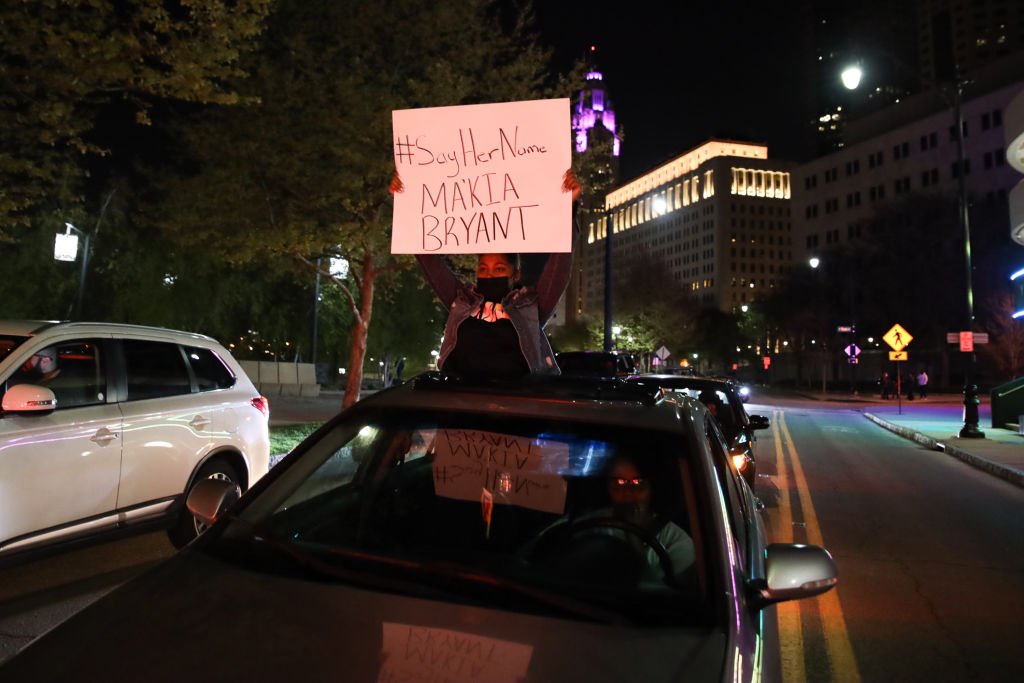 Jada Pinkett Smith shared a drawing of Bryant alongside several heartbroken emojis. She wrote that another young child was gone. Justin Bieber, alongside a picture placard of the late teenager, wrote:
"Seems so unreal, but this is the world we are living in. It saddens me that this has become such a normal thing. This is so far from normal and not protocol."
"Scandal" actress Kerry Washington shared several ways in which the public could demand justice and police accountability for Bryant. Washington noted that the young girl should still be alive.
Officer Nicholas Reardon has been identified as the officer who pulled the trigger.
Poet Amanda Gorman tweeted that her heart was broken as she amplified that Bryant was just a child at the time of her demise. More stars like Kehlani, The Game, Bernice King, and Beyoncé also reacted to the news.
According to reports, Bryant lost her life in Columbus, Ohio. Shortly after the incident, the authorities released bodycam footage and a recording of two 911 calls to be transparent with the public. 
Say her name, #MaKhiaBryant.

— Justin Timberlake (@jtimberlake) April 21, 2021
It was revealed that the dispatch received a call around 4:32 p.m from a woman who was asking for help. She told officers that there was a fight and someone was trying to stab her and other people.
The released video showed that by the time the police arrived, Bryant was seen attacking two people and holding something in her hand. An officer repeatedly shot at Bryant, who was struggling with another female by a car.
After the shooting, a knife was seen beside Bryant's body. Officer Nicholas Reardon has been identified as the officer who pulled the trigger. He had two years of experience and has been placed on administrative leave since the event.
Many have asked why Reardon didn't use less force on the young girl. The deceased's family claimed that their daughter called the police for help as she was getting attacked.