Hugh Jackman Reacts to People's Allegations of Bullying against 'The Music Man' Producer Scott Rudin
Hugh Jackman released a statement on his thoughts regarding the bullying accusations against "The Music Man" producer Scott Rudin, joining the growing list of people who have spoken out about the situation. 
Broadway star Hugh Jackman has spoken out against Scott Rudin after being accused of abusive behavior on set by his former staffers. He revealed through his statement that the most important voice remaining to be heard was Rudin himself, for people to hear his side. 
The "X-Men" actor then confirmed that the producer decided to step away from "The Music Man" after releasing his own statement. While Jackman agreed that Rudin must step down, he did not necessarily condemn the alleged behavior the same way his colleagues did.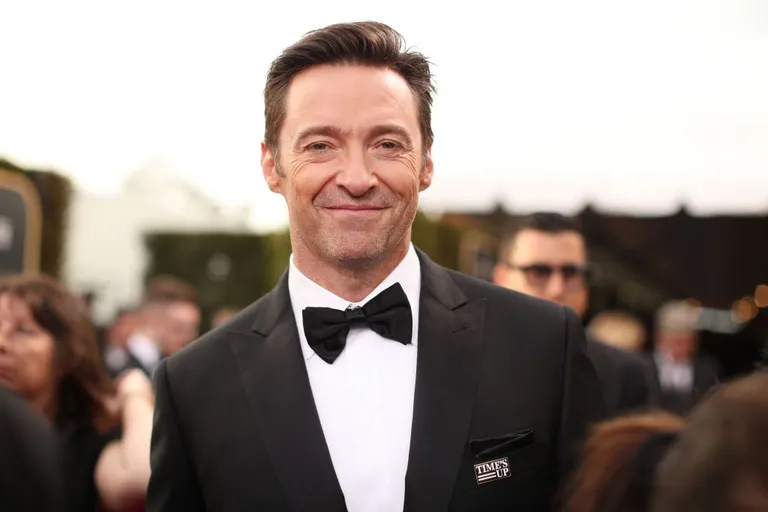 In fact, he did not mention the bullying accusations against Rudin throughout the statement. This did not sit well with some people, as it seemed he was trying to protect the producer in some way rather than side with his alleged victims. 
Jackman was supposed to star on "The Music Man" in September 2020.
A statement from @RealHughJackman re Scott Rudin and @MusicManBway: pic.twitter.com/jMNptrHEgg

— Michael Paulson (@MichaelPaulson) April 21, 2021
His "The Music Man" co-star Sutton Foster released a statement a couple of days before Jackman, saying Rudin's decision to drop his role as producer on the show "the only positive outcome." As for the 52-year-old actor, he said:
"We are currently rebuilding 'The Music Man' team and are aspiring to create an environment that is not only safe, but ensures that everyone is seen, heard, and valued."
called Former employees out Rudin for his alleged abusive and violent behavior in production sets. Based on numerous accounts, there was a pattern of the producer throwing objects at staffers, with some incidents causing them to need hospital care. 
One former employer was treated in a hospital after he allegedly slammed a computer monitor on the staff's hand, which was cut open due to the broken glass from the shattered screen. Another had to go to the hospital for workplace stress issues. 
here it is. over 30 former employees at scott rudin productions describe a workplace of relentless abuse, intimidation, and bullying. thank you to everyone who spoke with us for this story. https://t.co/oYAurWFmWi

— E. Alex Jung (@e_alexjung) April 23, 2021
It turns out that Rudin is no stranger to such accusations, as his harsh treatment of employees has somewhat been an open secret in the industry. It was only until this particular report that significant change was demanded of him, which ultimately caused him to let go of all his current and oncoming productions. 
Jackson was supposed to star on "The Music Man" in September 2020, but its release date was pushed back due to the COVID-19 pandemic. Now, previews for the show are slated for December, with its official opening being February 10, 2022. 
Although fans are disappointed with how he phrased his statement against Rudin, Jackman has actually been quite vocal about numerous issues. Last month, he praised Prince Harry and Meghan Markle for their bravery in speaking their truth during their interview with Oprah Winfrey. 
He shed light on the importance of addressing mental health issues in the process, saying that those brave enough to seek help should be listened to. The actor then asked his followers to pay attention to their mental health, which he believes is important, especially amid the pandemic.