Jaleel White Suits up as Steve Urkel from 'Family Matters' — Has He Changed in the past 22 Years?
Jaleel White shared a picture of himself dressed as an adult version of his iconic role from the 1989 sitcom "Family Matters." Take a look at his post on Instagram.
Acclaimed actor and producer Jaleel White shared on his Instagram a photo that showed an adult version of Steve Urkel, a role he played in the classic series, "Family Matters."
As fans would remember, Urkel was best known his nerdy fashion - a T-shirt tucked in pants, and large eyeglasses. He also owns a lot of colorful suspenders.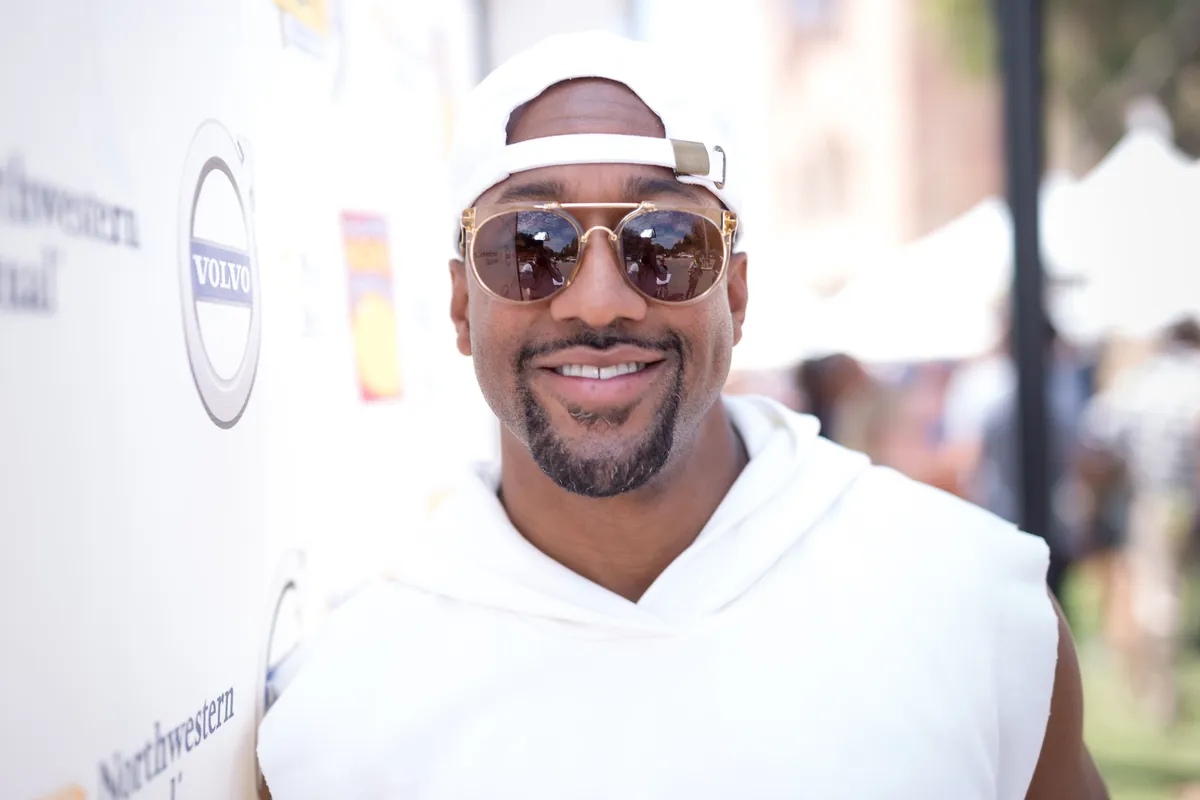 White managed to pull off Urkel's classic style but the 44-year-old comedian upgraded his famous nerd look by wearing a blue plaid suit and crisp white shirt.
He sported eyeglasses similar to Urkel's, which he matched with a perfect red bowtie. Many fans felt nostalgic looking at White's snap. An avid follower commented:
"This is crazy. Steve Urkel, in the flesh in 2021. #wow"
Besides reminiscing White's days as Urkel, many admirers found his recent photo iconic as the actor posed beside legendary rapper Snoop Dogg, who wore an eye-catching necklace.
Like his nostalgic fans, White recently recalled his time on the hit TV sitcom that ended in 1998. One of his proudest moments was when he wrote the "Grandmama" episode in 1993 as it was his first writing experience.
White is one of the many celebrities who have ventured into the cannabis industry.
Besides reminiscing about his days as a child star, White expressed his views on how child stars transition into adulthood on his "Ever After" podcast.
While there are young stars who struggle with stardom, White also shared about child actors who successfully transitioned into healthy adulthood under the spotlight. 
White can be counted among those in the latter category. Aside from his entertainment career, he has found success in business. He owns cannabis brand, Purpl, in partnership with 710 Lab founder Brad Melshenker. 
The products are made from a popular strain of drug called Purple Urkle. According to Melshenker, finding these strains was time-consuming as it took them a year to find and match it with their high requirements.
The collaboration happened after many people signposted White's TV character's face on various cannabis products. For 20 years, his family and friends kept sending him pictures of these products with his face on them. 
White is one of the many celebrities who have ventured into the cannabis industry. Other public figures who have shown interest in the products are Seth Rogen, Willie Nelson, Martha Stewart, Jay-Z, and Drake.