Boxing Phenom Laila Ali Enjoys Mother-Daughter Time Cooking With Her Mini-Me Sydney (Video)
Boxing icon Laila Ali and her daughter, Sydney, were mother-daughter goals as they enjoyed bonding moments while trying recipes in the kitchen.
Former combat star Laila Ali is a mom who cherishes bonding moments with her kids, whether it is about keeping healthy or teaching values. She confirmed it during cooking time as she and her growing daughter whipped up some delicacies.
The sports icon shared some images on Instagram, showing her and her daughter, Sydney, in their luxurious kitchen. The first image was a tiny playback clip of the smiling Laila.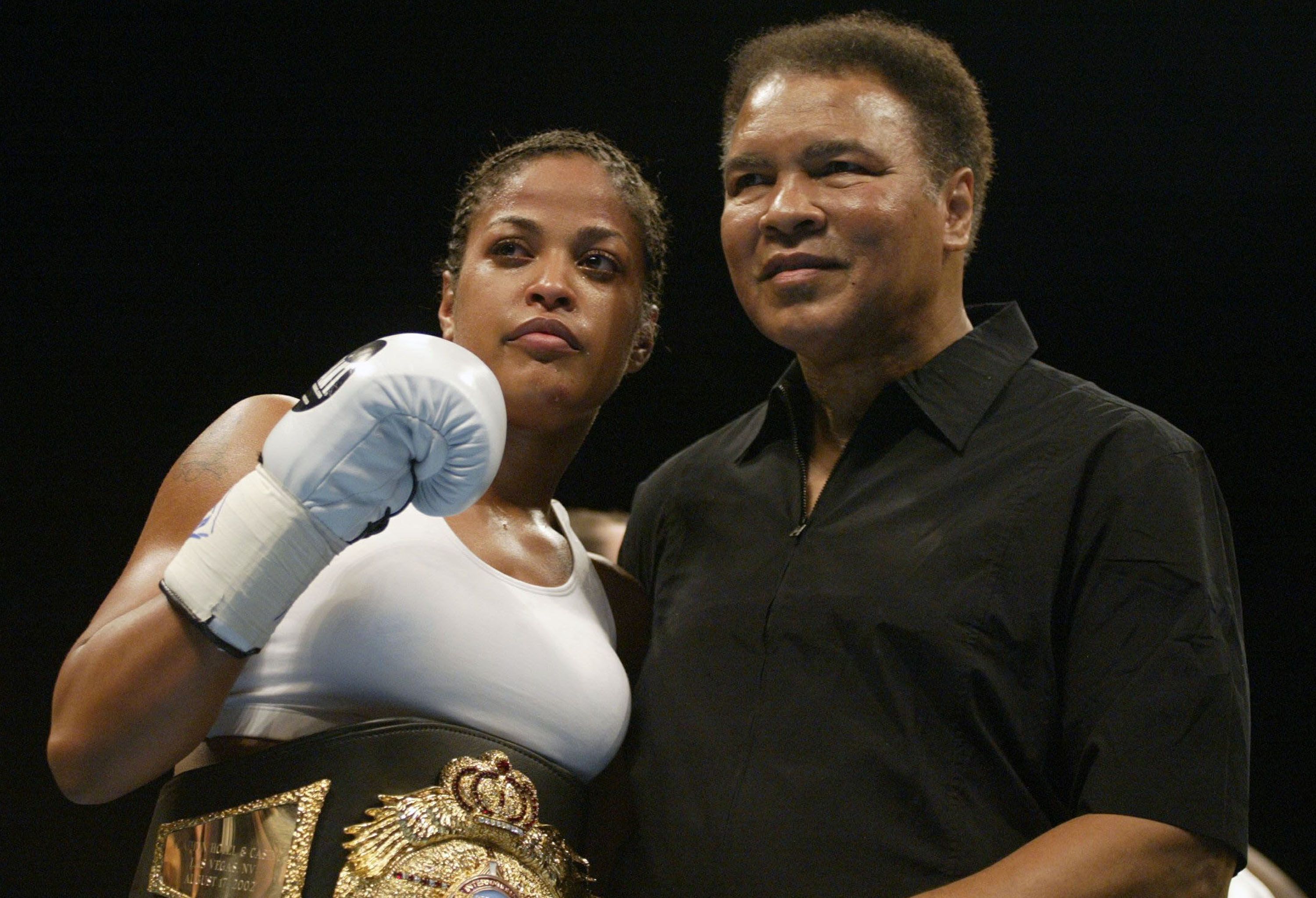 She rocked a casual but trendy look, pairing her figure-hugging ripped jeans with a stylish vest. Laila rocked large silver hoops while she left her wavy hair grazing her shoulders.
Sydney looked adorable in an all-black Nike indoor wear that included a T-shirt and shorts. Her hair was held in a ponytail to show she was down to some serious "cooking business." Her mom gushed:
"She gets it from her momma~Teaching my daughter how to prepare home-cooked meals with nutritious ingredients and AMAZING FLAVOR!..."
The undefeated boxing alum teaches her kids not to default in the cooking area; she proves to be an all-around mom who knows other aspects are essential as well. Once dishing on motherhood and parenting, Laila pointed out what was most important.
She relayed that teaching kids compassion in a world full of voices was important. One of these is being a humanitarian, just like her father was. Laila was inspired by her late dad, Mohammad Ali, both in sports and humanitarianism. 
While she was a teenager, she would work to earn minimum wage.
The 43-year-old recalled learning values from Mohammad, who goes down in history as one of the greatest sports stars. She recalled that none of his fatherly lessons were verbal; nonetheless, they were profound. 
Another thing Laila values when it comes to parenting is healthy living. The star took it upon herself to make her kids inclined towards the exercise culture.
It is safe to say that Laila's children, Curtis Jr. and Sydney are born into sports royalty. With a legendary grandfather, star mom in combat sports, and an NFL alum dad, Curtis Conway, many might think the kids' career choices are defined. 
However, Laila has a different opinion. She established that she preferred that her kids have a mind of their own and make career choices they were passionate about. 
Being grounded has always been something Laila cherishes. The star once mentioned that while she was a teenager, she would work to earn minimum wage.
She relayed that she and her siblings were aware of their privilege and access to the fine things of life because their dad was a mogul. However, working for a minimum wage helped her realize the importance of independence and responsibility.