Bow Wow's Daughter Shai Looks Like a Model Posing In a Green Jacket 7 Days before Her 10th B-Day
Already growing famous, Bow Wow's daughter Shai knows how to work the camera, at least if her beautiful Instagram posts are anything to go by. 
Rapper Bow Wow's daughter Shai recently took to Instagram showing off her modeling skills. She posed in a green jacket, the photo taken just seven days before her 10th birthday. 
The young girl really knows what she is doing, as she gave the lens a pout, with her one knee elegantly sticking out and her head pulled slightly back. Her eyes stared sleepily yet glamorously at the viewer.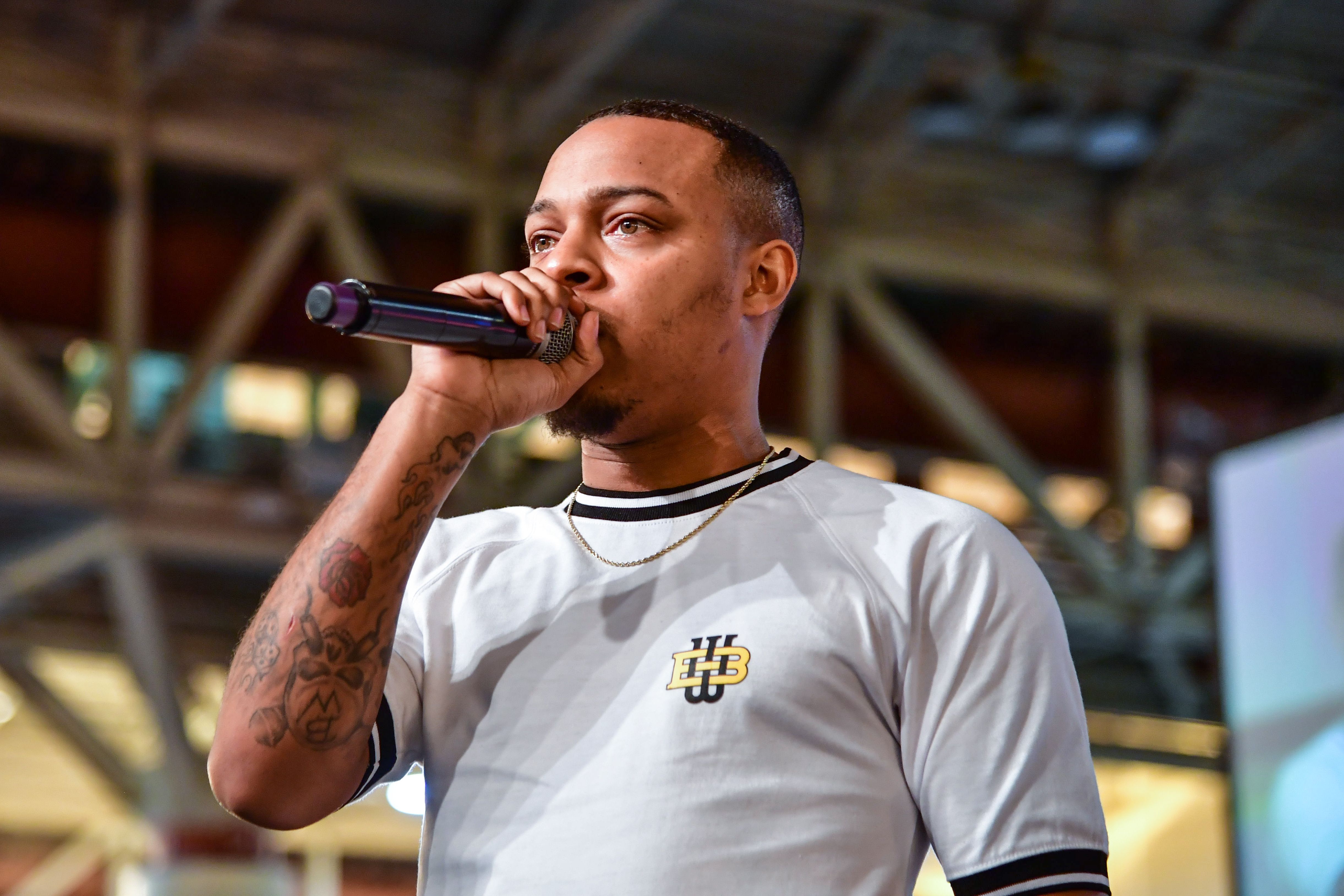 BIRTHDAY GIRL
Her dark eyes glowed, complimenting her natural hair which elegantly fell on her back, bringing out her golden glowing skin as well. Excited for the upcoming special day, Shai wrote: 
"Birthday in 7 days. 🥰💕"
Her green jacket looked baggy as it tastefully fell off her body. Combined with the black shirt and what appear to be converse sneakers, the young girl exuded a glam tomboy ambiance. 
FADING INTO FASHION
The scenery was pretty basic, sporting a large building of grey bricks. This brought out the color of her outfit while simultaneously matching the stylishly fading look of the whole ensemble. 
Last year, Bow Wow officially welcomed a new addition to his family.
Admirers of the famed rapper's daughter came in hoards to comment on how beautiful she looked and wish her an early happy birthday. The popular post gained around 49,000 likes in total. 
GOING VIRAL
This young girl is making waves, especially on TikTok,  perhaps even sporting the potential of passing her own father on the superstar spectrum. In one popular clip, she mocked "Madea Goes To Jail' writing: 
"Omg! @tylerperry come get her. 😂😂" 
It's not only on social media that Shai is turning into a rising star. She recently landed her first job in acting.  Bow Wow was incredibly proud, taking to social media to congratulate her. 
A HUG FOR THE BOOKS
The young girl is even learning about the importance of networking, bumping into Rihanna who gave her a huge hug. This was while she and her dad were out for supper.
The two took an adorable shot together, with Rihanna giving Shai a tight squeeze. This interaction was super special for Shai as Rihanna is her idol. 
Last year, Bow Wow officially welcomed a new addition to his family. In September, he finally put the whispers to rest, confirming that he did welcome a baby boy and second child into his life with Olivia Sky.  
He affectionately called him "Prince Bow" then. The rapper shared a touching photo on Instagram of the little boy taking a nap, writing that he is going to get all the girls someday.