Brittany Bell Proudly Shows Her & Nick Cannon's Daughter Powerful Queen Stretching In Cute Post
Model and former beauty queen Brittany Bell shared photos of her and Nick Cannon's daughter Powerful adorably stretching. The little one joined her older brother last December.
Brittany Bell is enjoying every bit of motherhood, and for the model, there is nothing she enjoys more than giving fans a glimpse into her children's amazing life.
Bell recently shared new posts on her Instagram featuring her daughter, Powerful Queen, whom she shares with popular media personality Nick Cannon.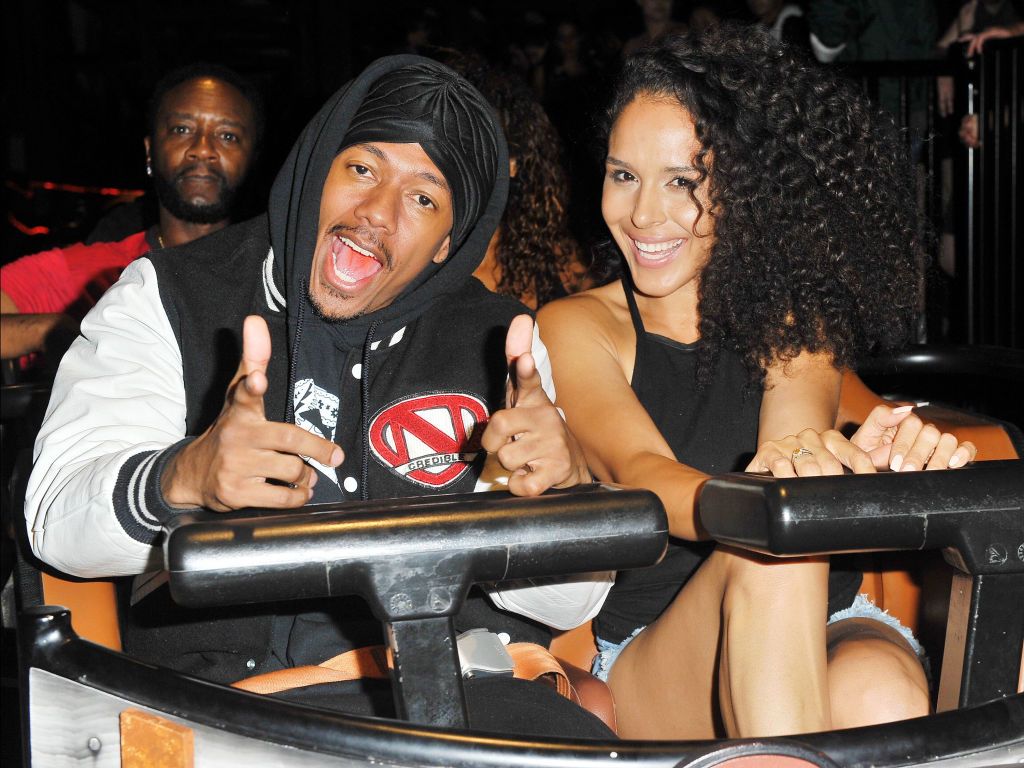 In the first picture, Powerful was captured wearing a cute panda onesie while lying on a bed. The little one sported a slight smile, highlighting her chubby cheeks and adorable face.
The next photo saw Powerful in a more relaxed mode with her hands stretched apart and her lips formed in a cute pout. Bell accompanied the lovely snapshot writing:
"It's her stretches that get me." 
With Bell's large fanbase and how cute Powerful looked, the images would have undoubtedly garnered reactions from several of the model's fans and followers.
Bell and Cannon dated briefly in 2015 before calling it quits. However, they reconnected in recent years and appear to have forged an amazing friendship.
 He is also currently expecting twin sons with famous DJ Abby De La Rosa.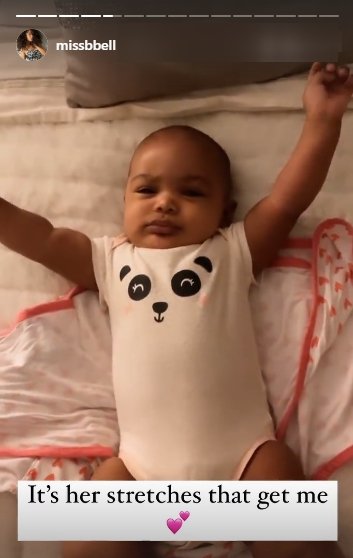 They welcomed their daughter last December, and ever since, she has made several appearances on both her mom and dad's social media pages.
The model announced her daughter's arrival in a social media post where she admitted to having an at-home water birth with Cannon by her side. She described the experience as powerful.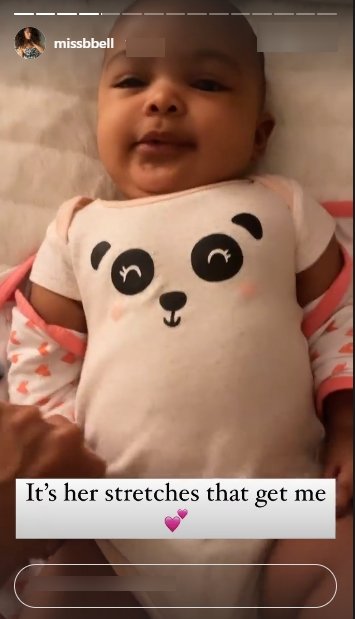 Powerful is the second child for Bell and Cannon, who also share four-year-old son Golden Cannon. The television personality, however, has more kids with other women.
Cannon shares twins Morrocan and Monroe with his ex-wife Mariah Carey. He is also currently expecting twin sons with famous DJ Abby De La Rosa.
De La Rosa shared the exciting news earlier this month with an Instagram post featuring a maternity shoot of her and Cannon. She accompanied it with a sweet caption expressing gratitude for her babies.
In the note, De La Rosa prayed for strength for her unborn babies, adding that she hopes they inherit their daddy's boldness and unapologetic approach to life.
She concluded, noting she and Cannon would always be there for their sons. She expressed excitement over meeting them, saying the babies were already so loved.
It remains unsure if Cannon still wants to have more kids, but with four at hand and two on the way, the television personality evidently loves fatherhood, and even more, he appears to be a great dad!