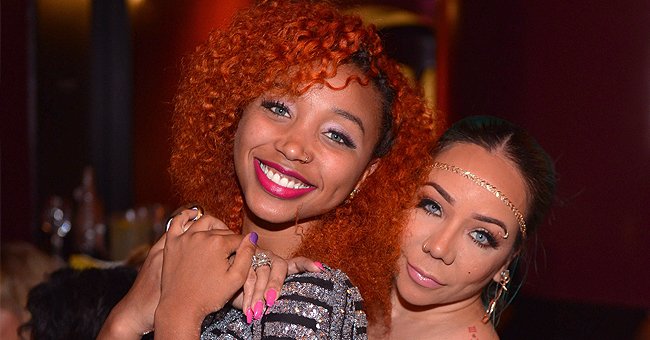 Getty Images
Tiny Harris' Adorable Granddaughter Hunter Looks Like Her Twin with Her Beautiful Eyes (Photo)
Tiny Harris and her husband Tip Harris, popularly known as TI, recently welcomed their first grandchild, and she is a sight for sore eyes. This is proven in a recent share on Instagram.
Zonnique Pullins, the daughter of Tameka "Tiny" Harris and stepdaughter of TI, gave birth to her daughter, her first child, with boyfriend Bandhunta Izzy on December 15, 2020.
Since the arrival of baby Hunter, the first-time grandparents have not been able to contain their joy about having a grandchild and have already resumed grandparent duties.
Yesterday, Tiny shared the four-month-old's picture on her Instagram story, and she is truly a sight to behold. She looked so cute as she held tight to her feeding bottle.
Her eyes were so pretty, and she can easily pass as her grandmother's twin. Tiny captioned the photo, "She's so sweet, my honey bun," and also added a heart emoji.
Not too long ago, TI took to his social media page to share a picture of him taking a nap with his granddaughter who was also asleep on his chest, and it was an adorable sight.
"Completely In Love. We've been blessed beyond measure time & time again. God is The Greatest. Message to da young hittas from Big Papa Tip," he captioned the pic.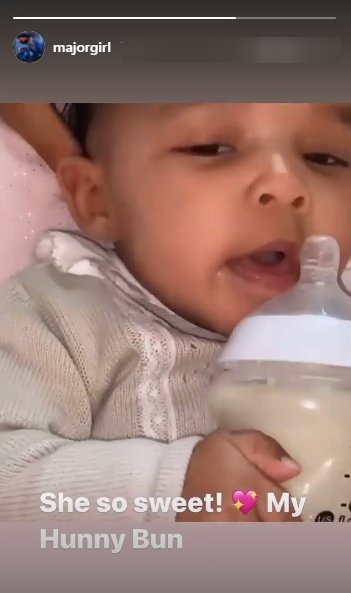 Tiny Harris shares an adorable picture of her granddaughter, Hunter on Instagram | Photo: Instagram/majorgirl
Tiny also shared the exact picture on her Instagram page and revealed that TI is in love with the newborn. She added that he slept with the child on his chest all night.
Before Zonnique had her baby, Tiny's excitement knew no bounds, and she was already the baby's number one fan. Immediately after the baby was born, she was the first to congratulate her daughter via social media.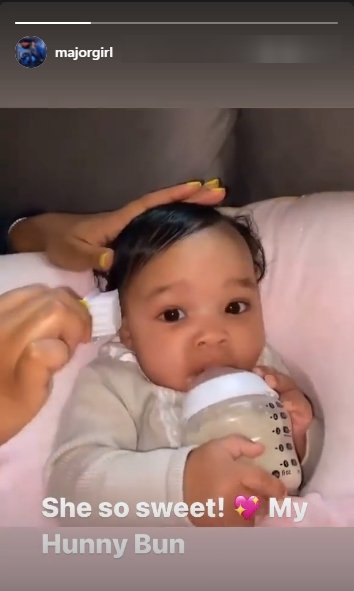 Tiny Harris shares an adorable picture of her granddaughter, Hunter on Instagram | Photo: Instagram/majorgirl
According to what Zonnique told HollywoodLife, Tiny loved every part of her pregnancy process, and she even took on some responsibilities like finding a suitable name for the child.
A week after their grandchild was born, Tiny and her husband appeared on FOX Soul's "The Mix" on December 22 to give an update on their newborn. While speaking about their excitement, the couple revealed the nicknames they would love for their grandchild to call them.
According to Tiny, she prefers to be called ZaZa, and if that doesn't work out, she will settle for Honey. TI had a more interesting nickname which is Big Dog, but he also believes their grandchild should call them any name comfortable for her.
Please fill in your e-mail so we can share with you our top stories!