Daily Joke: Two Golfing Buddies Made a Bet
Today's #jokeoftheday is about two golfing buddies who made a bet about sticking to the natural flow of the game. However, one of them deviated from the plan. Here is how it went down.
Two friends, Ben and James, decided to spend the weekend on the golf course. However, they had one rule ―play the ball where it lies, no matter what. After a verbal agreement, they headed to the course.
The pair immediately got into the game. On the 14th hole, Ben sliced his drive, and to both their surprise, the golf ball ended up close to the cart path on the other side.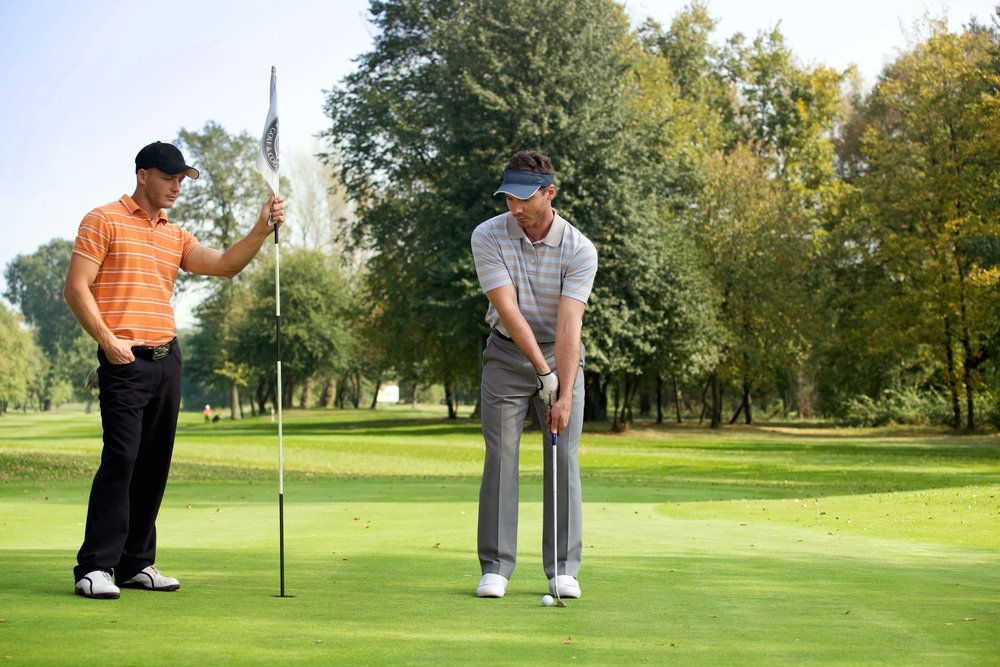 Disappointed, he walked to the road and reached down to pick up his ball when the other friend yelled at him to stop. Clearing his throat and staring at him sternly, James reminded his friend of their oath, saying:
"Wait a minute! We agreed that we would not improve our lies! Remember? No matter what!"
Ben was not convinced and tried to explain to his pal that he was entitled to pick the ball up because the rules of golf support it. However, James wasn't having any of it and insisted that he drop the ball.
Ben became angry and threw his hands up in anger. He rolled his eyes at James and walked towards their cart to grab another club. With a stern look, he stood next to his ball and began doing some practice swings.
James looked on as Ben struck his club several times, each swing hitting against the pavement and igniting mini sparks. After quite some back and forth, Ben finally took the shot.
With all his energy, he swung the club, striking the path again. In utter astonishment, he hit the ball, and it flew a long distance towards the green before finally landing about an inch away from the cup.
James was marveled and screamed in excitement, "Great shot!" He ran to meet Ben and, with joy in his voice, asked what club he used to make the shot. Ben smiled wryly and answered, "Your 7 iron."
Another similar joke tells the story of two friends who went to the golf course to hang. Peter was an experienced golf player while Adam was a novice. The former turned to the latter and asked, "What was your score?"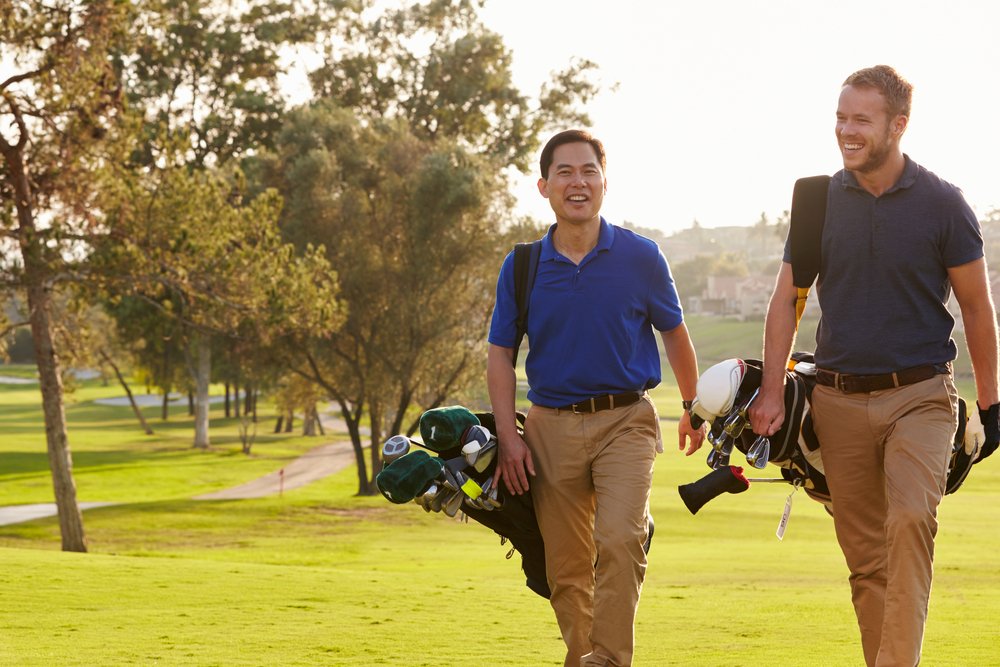 Adam answered, saying it was 72. Peter was impressed and praised his pal for such a good record. Adam smiled and replied, "It's not bad, I guess. I do hope I'll do better on the next hole, though."