Kevin Bacon Reveals Amusing Details about Relationship with Wife Kyra Sedgwick during COVID-19 Lockdown
Kevin Bacon and his wife, Kyra Sedgwick, made sure to give each other a lot of space during the COVID-19 lockdown this past year. 
Kevin Bacon opened up about his relationship with his wife Kyra Sedgwick and how they made it work during the COVID-19 lockdown while he was on a recent episode of "The Tonight Show Starring Jimmy Kimmel."
During the interview, Bacon discussed how the couple made it work. He admitted that the couple, who have been married for over 30 years, realized quarantine was a real test for their marriage as they were very isolated.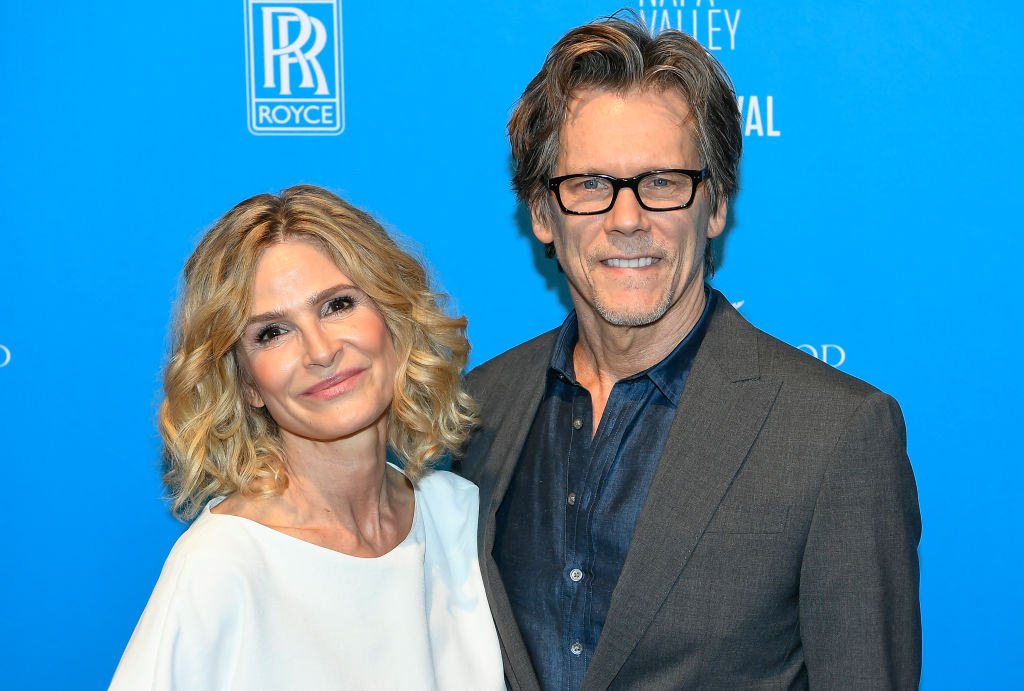 However, they made it work with a very interesting daily routine. Bacon explained that the couple would not spend most of the day together but would meet up in the kitchen at mealtimes. 
The "Footloose" actor explained that their average day would consist of eating breakfast together. Sedgwick would then spend the day in their bedroom. Eventually, they would meet up for a meal. Bacon shared to Kimmel:
"I think after a while we realized that we would kind of have to, even in our place, go away from each other."
He explained that his wife would text him if he wanted to meet up for lunch, and then they would find each other in the kitchen. After lunch, they would separate and meet up again for drinks or dinner in the evening.
The "Hollow Man" actor admitted he enjoyed their quarantine routine with his wife. She is a constant source of entertainment, adding that she always has an interesting observation to share. 
She explained that Bacon had tried to give her a bikini wax at home.
He then shared a hilarious story about one interesting thing Sedgwick shared with him during the pandemic. Bacon revealed that Sedgwick told him about a dream she had recently.
Sedgwick had explained that she had the wildest dream that they were in their old home and had gone room to room and been intimate in each new location. However, Bacon said that she ended her story with:
"And she goes, 'At least I think it was you?' "
The couple has had a very interesting quarantine this past year. Sedgwick appeared on "Jimmy Kimmel Live" and shared that they had tried a new activity together. 
She explained that Bacon had tried to give her a bikini wax at home. She had thought it would be easy as the women who had always done it for her made it look so simple.
Of course, they quickly learned that it does take some skill to do it properly. Sedgwick even remarked that it was amazing that the wax experience had not landed in a trip to the E.R.
Bacon and Sedgwick seem as happy as ever. The couple was married in 1988 and later welcomed two children, Travis and Sosie, within a few years of their wedding.