'American Idol' Alum Avalon Young Diagnosed with Brain Cancer — Glimpse inside Her Fight
One of the "American Idol" alums has been diagnosed with brain cancer. A GoFundMe has been opened for her, and everyone is hoping for a swift recovery— here are the details. 
The past couple of months have not been kind to former "American Idol" alum Avalon Young. She has been standing firm and strong, but even the strongest warrior cannot win a battle alone, so she needs help. 
Young has been grappling with brain cancer since a tumor the size of a peach was discovered in her brain. The American Idol finalist posted screenshots of a write-up explaining when she first found out about the tumor on February 23.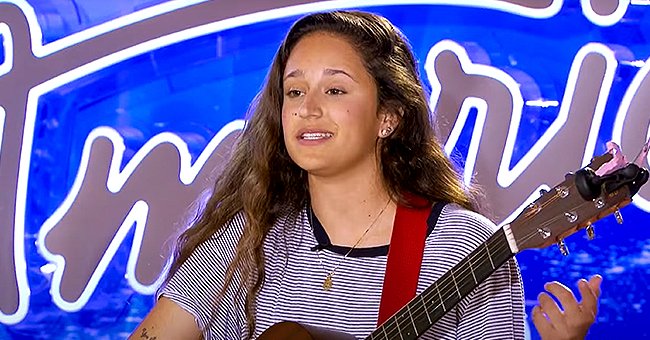 She also shared a shot of a scan showing the tumor. According to the write-up, the diagnosis was made after an MRI scan displayed a "mass legion tumor on her left frontal lobe." 
Prior to the MRI scan, Young had partial seizures but was either given vitamins or medication by doctors who didn't see anything wrong. NBC 7 reported that it was her mother who insisted on the MRI scan. 
After the discovery, doctors told her she would need immediate care, but Young let her fans know that the illness would not defeat her through the write-up. 
She has minimal health insurance.
She revealed that she would have a 12–hour surgery a couple of days later. It took a bit longer, the surgery lasted for a total of 16 hours, and it saw surgeons remove the tumor successfully. 
On March 2, Young shared a picture her Instagram page taken just before her surgery— she had shaved all her hair off but still looked happy. 
Young revealed in the caption that she had just returned from the hospital. She thanked her fans for standing by her— the budding singer had been hoping she was tumor-free. 
She was not. By April 3, she took to her page again to announce that she would be having another surgery to remove the remaining tumors in her brain. 
Young revealed in her caption that the surgery would be followed up with chemotherapy and radiation. She was sharing the news with her fans to acknowledge the support they offered during her first surgery. 
Even though Young, who became a beloved figure to American Idol fans in season 15, is taking it all in stride, she has minimal health insurance and a budding independent artist quickly running out of funds. 
That's why she told TMZ that a GoFundMe had been opened on her behalf. At the moment, more than $44,000 has been raised, but the goal is a hundred thousand dollars. 
The GoFundMe is very important to Young, who wishes to get the second surgery and return to making music. The self-supporting singer has promised her fans she has an album for them, and her fans can't wait to hear it.