Us Weekly: Harry & Meghan's Son Archie Is 'Excited to Help' as He Will Soon Be a Big Brother
Prince Harry and Meghan Markle's son Archie is excited to welcome his little sister and is looking forward to being a big brother, according to an Us Weekly source. 
Archie is excited to be a big brother as his parents Prince Harry and Meghan Markle, expect their little girl to arrive this summer. A source revealed almost-two-year-old Archie is excited to help his parents. 
A spokesperson for the Sussexes announced they were expecting their second child on February 14, 2021, alongside a gorgeous photo of the couple, taken by their photographer friend, Misan Harriman.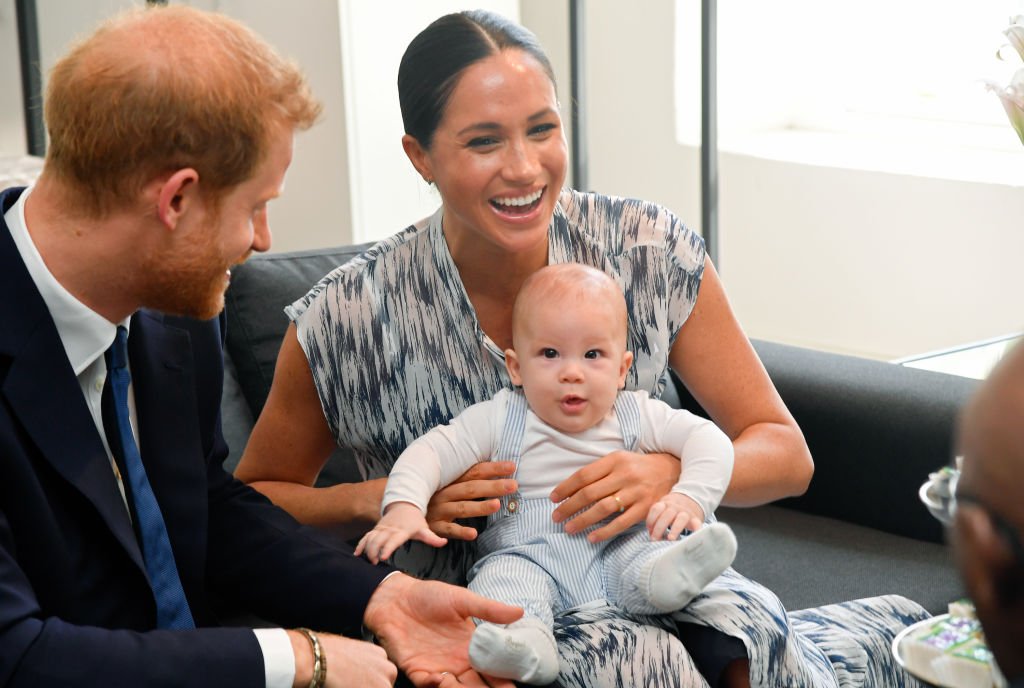 The announcement kept their firstborn front and center of the news as it revealed that he would be a big brother soon. His parents shared they were expecting a girl during their interview with Oprah Winfrey in March. 
A source spoke to Us Weekly and shared that Prince Harry and Markle are nervous about having two young children, but little Archie has volunteered to help his parents. The source revealed: 
"Archie knows he'll be a big brother soon and is very excited to help."
While the family awaits the baby's arrival, Archie's parents are making sure to give him all of their attention. Markle stayed with him while Harry returned to the UK to attend his grandfather, Prince Philip's funeral. 
Her medical physician advised Markle not to fly as she is heavily pregnant. Generally, women are advised not to fly if they are 36 weeks or more, and of course, COVID-19 adds another layer of risk for flying.
The royal family shared their delight for their newest member in a statement shortly after the pregnancy was announced.
The exact due date of the new Sussex baby is unclear. However, a royal spokesperson did hint that it was April 10, the day after Prince Philip passed away, no reports or announcements of a birth have been made.
Their second child will make them a family of four. The Duke and Duchess shared during their March interview that they do not plan on having more children as Prince Harry said:
"Now we've got our family. We've got the four of us, we've got our two dogs. Done."
Their little girl will be their rainbow baby, as Markle shared in 2020 that she had experienced a miscarriage between her pregnancy with Archie and her second child. 
A rainbow baby is the first child born after the parents experience a miscarriage, neonatal death, or infant death. Harry and Markle definitely look happy in the few photos they have shared of Markle's new pregnancy. 
The royal family shared their delight for their newest member in a statement shortly after the pregnancy was announced to the public that the Sussexes were expecting their baby. 
Prince Harry and Meghan Markle had informed Queen Elizabeth, Prince Philip, and Harry's father, Prince Charles, of their pregnancy ahead of the announcement. Charles will soon be a grandfather to five grandchildren.