Check Out Shaquille O'Neal's Ex-wife Shaunie & Daughter Me'Arah's Dance Skills in a TikTok Video
Shaquille O'Neal's ex-wife Shaunie O'Neal showed off her dance skills in a new TikTok video she shared with her fans on Instagram.
When Shaunie O'Neal has some free time, one of the activities she engages in is dancing, and she has just the right dance tutor to show her how to perform some dance moves.
Shaunie showed her fans a glimpse of her dance moves in a new TikTok video she shared on Instagram, featuring her daughter, Me'arah O'Neal.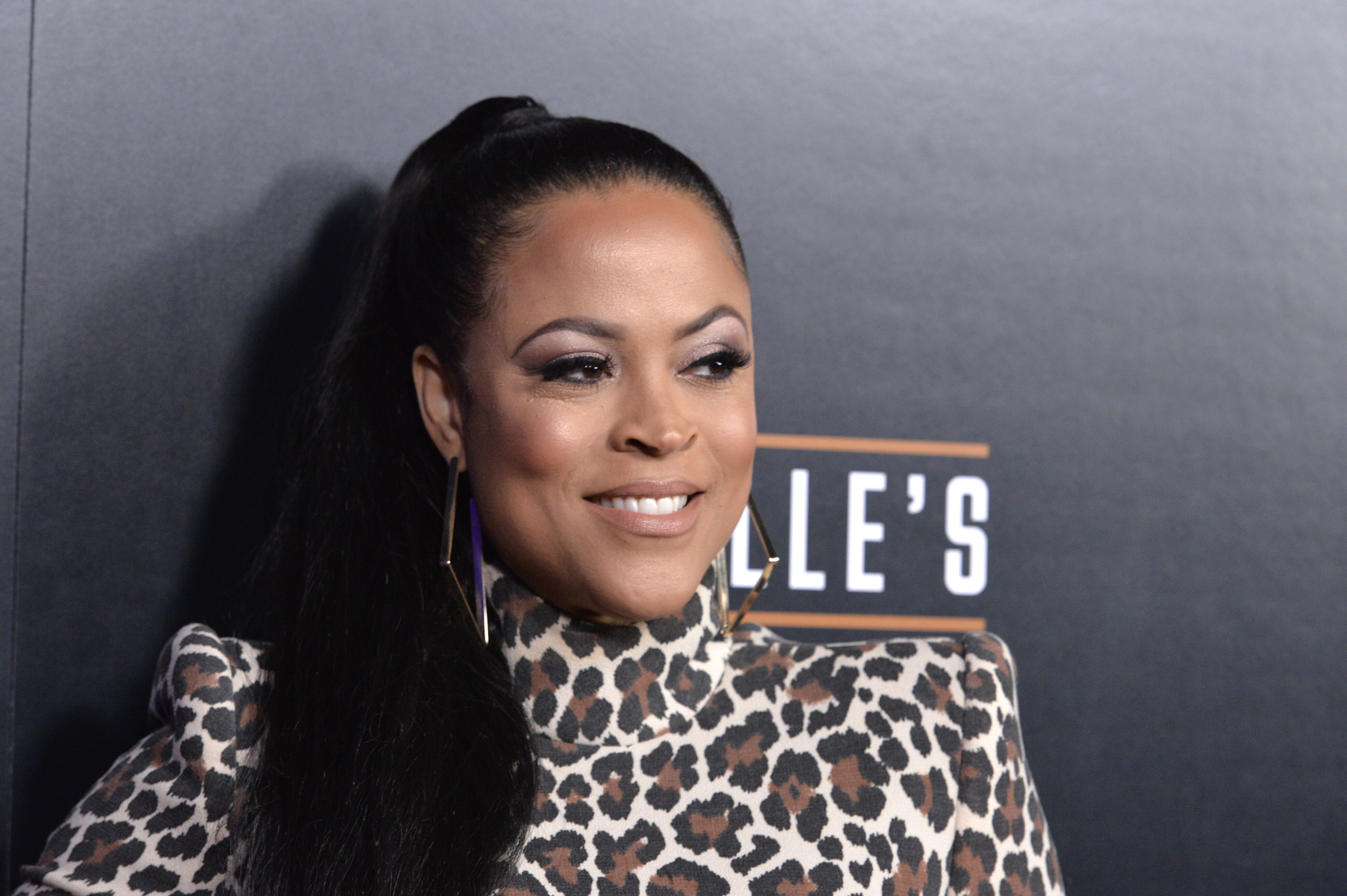 In the video, the mother-daughter duo danced to Soulja Boy's hit song, "She Make It Clap." Me'arah wore a white T-shirt with multiple colorful signatures on it. She paired the top with ripped jeans.
Shaunie wore a brown tank top which she paired with dark-colored skintight pants. She styled her hair into a bun and wore hoop earrings and a bangle. 
Shaunie and Me'arah danced synonymously to the beat of Soulja Boy's song, with the former impressing with her moves, showing her daughter could not outdo her.
In the post's caption, Shaunie revealed she spends days in TikTok dance class with Me'arah. She also said Soulja Boy's song was one of her favorite challenges.
Shaunie also told Page Six that she is rooting for Shaquille to remarry.
Me'arah is one of Shaunie's ex-husband and former NBA star Shaquille O'Neal's five children. Shaquille shares four of those children with Shaunie. The former couple is parents to daughters Amirah and Me'arah and sons Shareef and Shaqir.
Shaquille also has a daughter, Taahirah, from a previous relationship with former girlfriend Arnetta Yardbourgh. Shaunie also has a son, Myles, from a previous relationship.
Being a father to many kids means Shaquille has experience when it comes to parenting. He offered parenting advice for kids in quarantine during an appearance on the People Every Day podcast. 
The former LA Lakers star said his kids' mothers did wonderful jobs keeping them disciplined. Hence, his job was to keep them in the game and have fun. He further said one has to mix it up as a dad.
Shaunie and Shaquille have been divorced since 2011 but remain great friends and have a great co-parenting relationship. Shaunie opened up on that relationship during an appearance on "Tamron Hall."
She said it took them a long time to get to the point where they have a great co-parenting relationship, but once they got there, they felt comfortable being honest with each other and sharing details of their personal lives to a certain extent.
Shaunie also told Page Six that she is rooting for Shaquille to remarry and always encourages him to do so. She further revealed they have agreed to be at each other's weddings.