Andersoon Cooper Pens a Heartwarming Tribute for Son Wyatt on His First Birthday – See It Here
Anderson Cooper is celebrating his son Wyatt's first birthday this week. He shared a loving tribute to mark the occasion on Instagram. 
Anderson Cooper's adorable son just turned one! The news anchor marked his first birthday with a loving message and a few adorable photos of Wyatt on Instagram this week. 
The first photo featured the blue-eyed Wyatt smiling toward the camera while wearing an adorable blue onesie that was covered in stars. In the photo, he is holding a red balloon.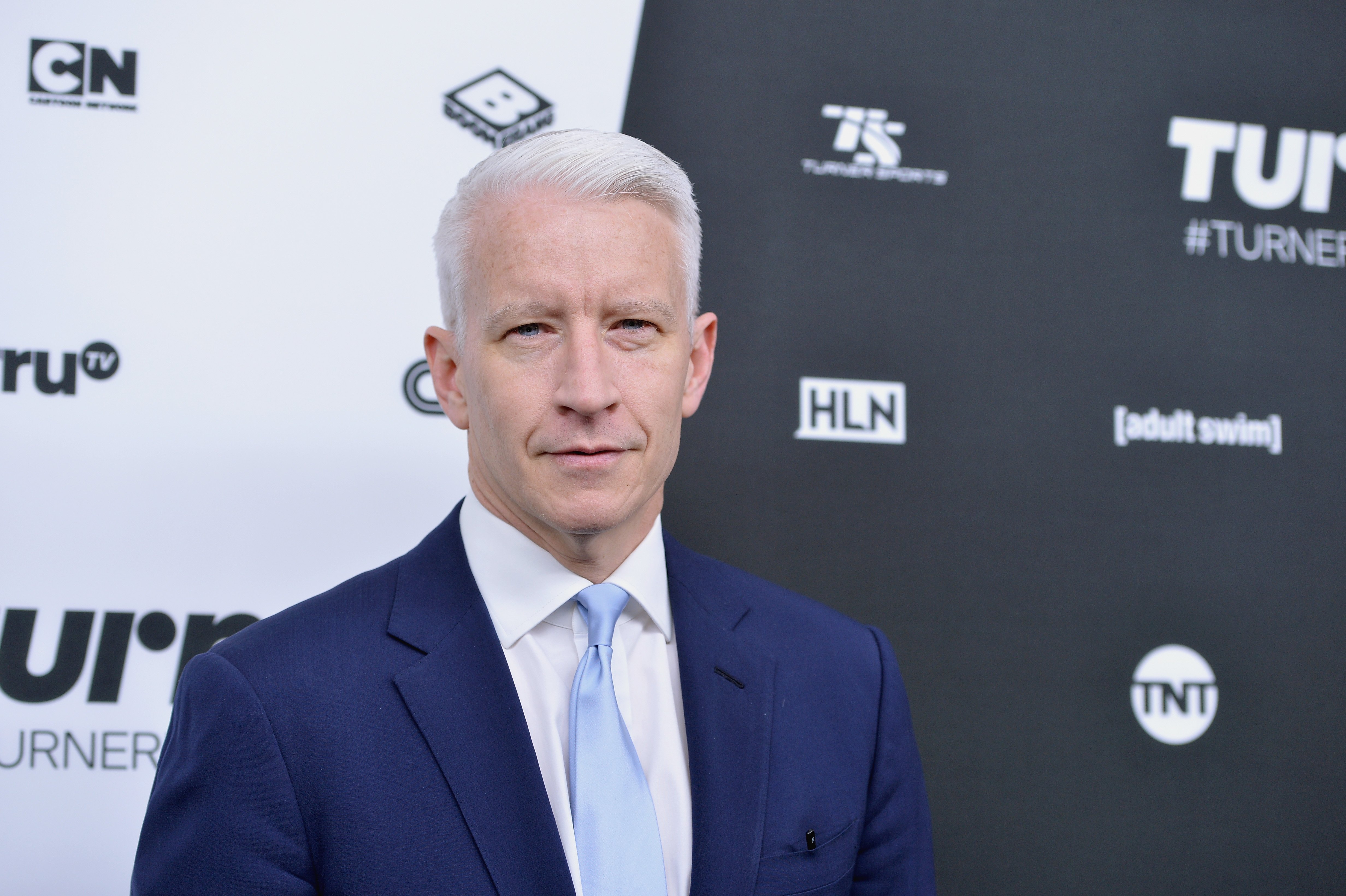 The second photo the proud dad shared was of Wyatt lounging on a beige-colored chair. He is wearing a light blue-footed onesie and has his arm resting on the arm of the chair. 
Cooper penned a loving birthday message for his son. He wrote that he could not believe it had been a year since his birth. He continued and described Wyatt's personality as the caption read:
"I can't believe it has already been a year. He is sweet and funny, happy and kind, and I love him more than I ever thought possible."
Many of Cooper's fans and celebrity friends commented to wish Wyatt for his birthday. Some commenters point out how similar the dad and son look. Wyatt definitely got his blue eyes from his dad.
Others hoped Wyatt would have a lovely day filled with cake and fun. Cooper discussed birthday party plans when he appeared on an episode of "Jimmy Kimmel Live" last month.
The new dad shared photos of the newborn and wrote a moving tribute about his son's birth. 
He told Kimmel that he wanted to do something for Wyatt's birthday, even though it would not mean much to his baby. Cooper joked that the only thing that matter was the staging. 
However, he did say he would throw a party with close friends. Two likely people to make the guest list are Cooper's close friend, Andy Cohen, and his son, Ben. Cohen shared an Instagram post for Wyatt's birthday and wrote:
"Happy 1st Birthday Wyatt Cooper! I love twinning with you. XO Uncle Andy & Mr. Ben."
Cohen shared the most adorable photo of himself and Wyatt wearing matching checkered button-up t-shirts. The dads are very close and regularly meet up for playdates. 
Cooper shares his son with his ex-partner, Benjamin Maisani. Last year on April 30, Cooper surprised his fans by announcing his son's birth, who was welcomed through a surrogate. 
The new dad shared photos of the newborn and wrote a moving tribute about his son's birth. He thanked the surrogate and her family for allowing him to have a child. He also shared that his son is named after his late father. 
During an interview with People, Cooper revealed that at 12 years old, when he knew he was gay, he was worried about whether he would have children. So being a father to Wyatt is a dream come true.