Meghan & Harry Could Be Ditched From the Royal Family by Prince Charles, Experts Claim – Why?
Royal experts predict that Prince Harry and Meghan Markle will be cut off from the Royal Family by Prince Charles as he makes plans for the working royals. 
Following Prince Philip's death on April 9, 2021, Prince Charles is making plans on how the royal family will work and who will serve as working royals in the future.
Royal experts weighed in on what they think might happen with the workings of the family and what that would mean for certain family members, including Prince Harry and Meghan Markle.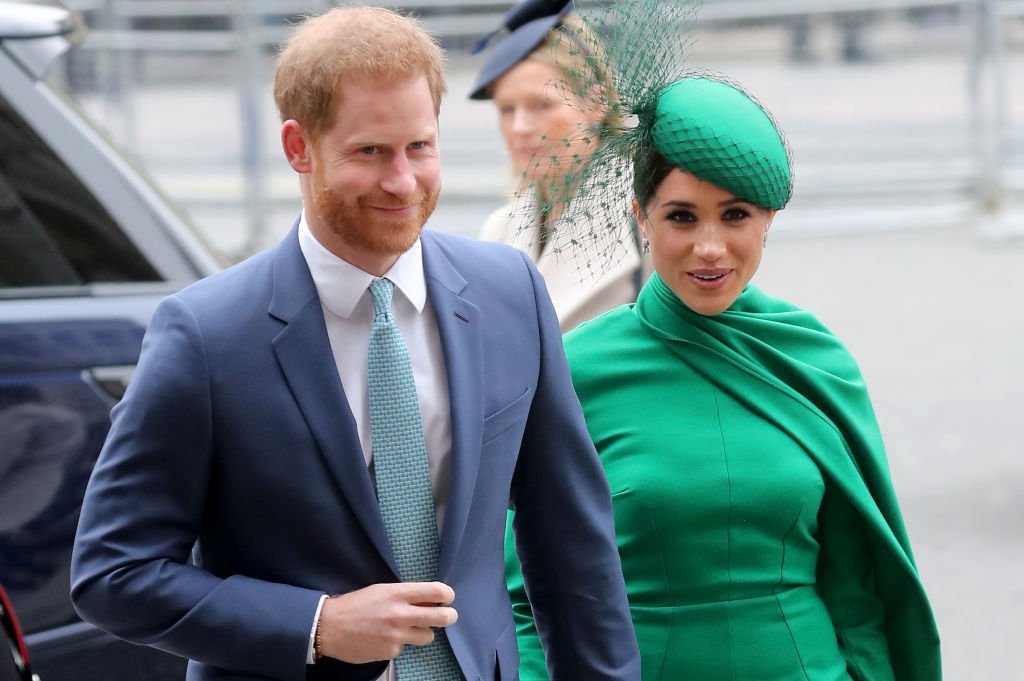 Royal biographer Angela Levin discussed the royal family with Mike Graham on April 19, 2021. She revealed that Prince Charles has plans to downsize the team of working royals as a way to save money.
Levin discussed on talkRADIO, that Charles had wanted to cut down the royal family to save money for a long time so that the royals are worth the money taxpayers pay them. Levin explained that this might be when:
"Harry and Meghan are ditched from being members of the Royal family."
The couple is settled in their £11million mansion in California along with their son Archie. The Sussexes founded their company Archewell Audio, and it was recently announced that Harry has two jobs with American-based companies. 
Markle and Harry will not be the only royal's affected by Prince Charles's plans for the monarchy. He hopes to change the working royals to himself, his wife Camilla, his son, Prince William, and his wife, Kate Middleton. 
However, the public is split about whether they want Prince Charles to succeed to the throne.
The current senior working royals, Princess Anne, Prince Edward, and his wife, Sophie, will eventually be replaced by Prince George, Princess Charlotte, and Prince Louis. 
Levin, the author of "Harry: A Biography of a Prince," explained that Her Majesty Queen Elizabeth has resisted cutting back the members of the working royal family for sentimental reasons, as Levin explained:
"The Queen has wanted to keep together for a very long time for sentimental reasons, which at her age she didn't really particularly want change."
Although Prince Charles is starting to take on more responsibilities from his mother, two-thirds of the British public want the Queen to remain in her job for the rest of her life.
Fortunately for Prince Charles, his popularity, according to a recent government poll, with the British public has increased from 49 percent at the beginning of March to 58 percent in April. 
The most loved royal is the Queen, followed closely by Prince William. However, the public is split about whether they want Prince Charles to succeed to the throne, or if the Crown should go straight to her grandson. 
In the upcoming months, Prince Charles is expected to take on many more responsibilities, including accompanying his mother to Parliament, which she usually does alone.