Ree Drummond Is Calculating Whether the Wind Will Ruin Her Daughter's Wedding Day – Here's Why
"Pioneer Woman" star Ree Drummond is one excited mom as her eldest child, Alex, is getting married, and so she wants to make her daughter's big day memorable, even if it means keeping tabs on the weather.
Ree Drummond took to her Instagram Story and shared a series of snaps as she counted the days to her daughter's wedding day while sharing Alex and her soon-to-be husband will have an outdoor wedding.
The 52-year-old shared a snap of a white tent as it was in the process of being set up with the caption, "Um we're having an outdoor wedding. On the ranch. In Oklahoma. In early May," she wrote.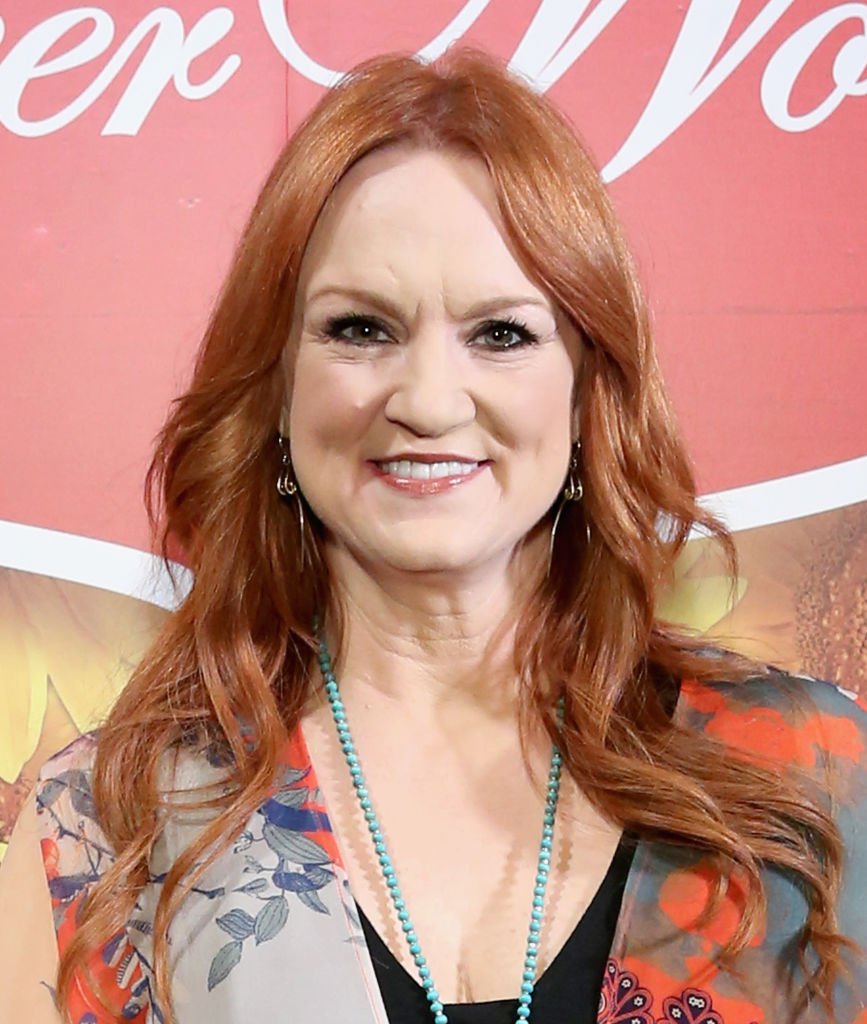 DRUMMOND'S WORRIES
Drummond posted another up-close snapshot of the tent, which was blurry, and asked what could go wrong on the young couple's special day.
She shared a selfie while driving to the location with a math equation filter on her snap, writing, "Me, first driving upon the tent, trying to calculate the level of Oklahoma sustained winds it can withstand."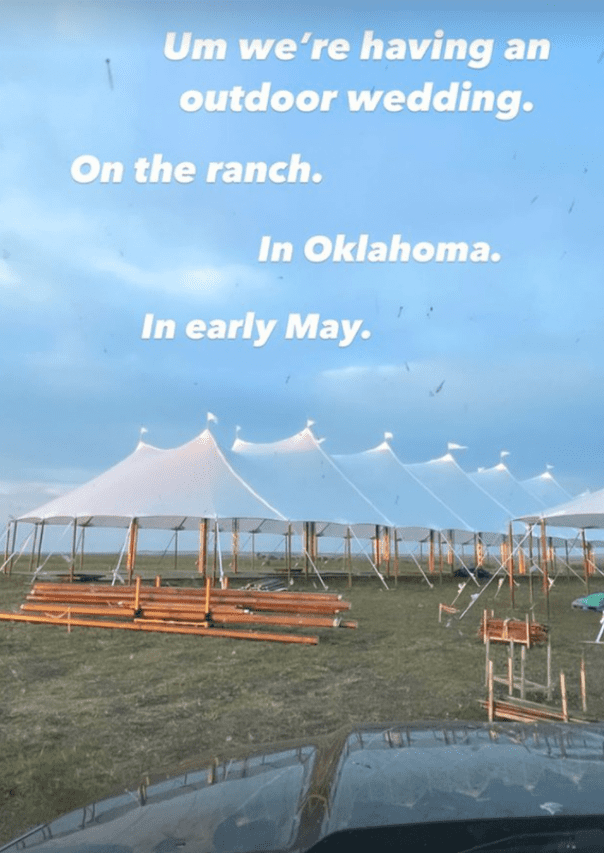 The next shot shared by the mom of four showed Alex and her fiancé Mauricio Scott beaming side by side with Alex's engagement ring in full display as she had her hand rested on his chest.
Drummond wrote that the future bride and groom are not worried about the weather because they have a peaceful and easy feeling which, according to her, is how it should be.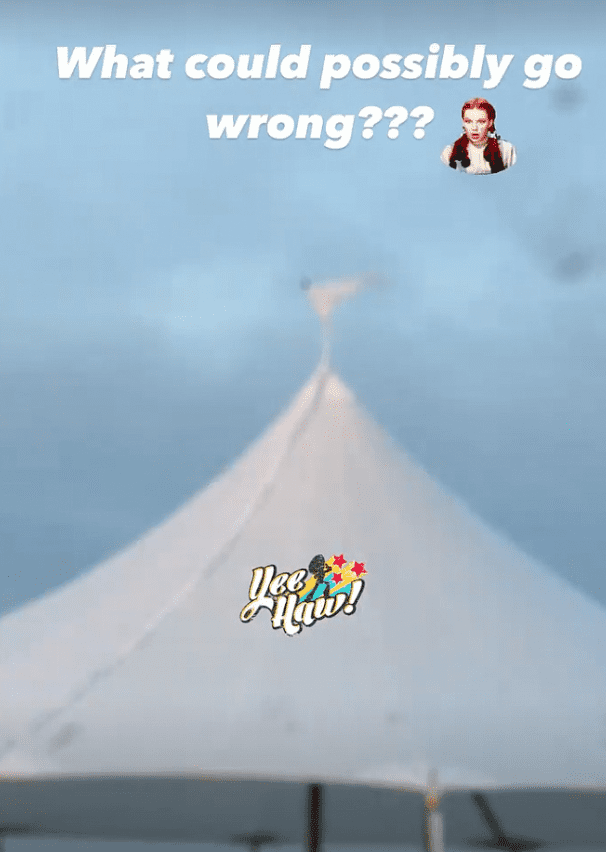 THE NUPTIALS
The young couple is getting married this Saturday. In August, Alex, 23, announced that she was engaged to 24-year-old Scott, whom she met during her freshman year at Texas A&M University.
At the time, she shared the exciting news on Instagram while hinting at disbelief that she would be spending the rest of her days with her college sweetheart. She described him as "the sweetest picture of God's goodness and provision."
Alex also revealed details about her upcoming big day in February on her mother's blog. She will have 13 bridesmaids and groomsmen; the color scheme will be blue and pink.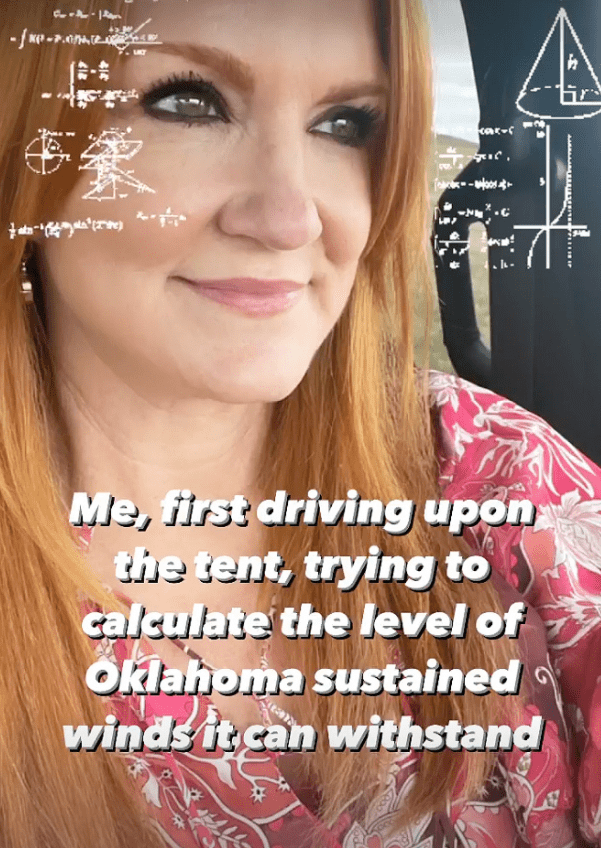 THE PARTY
Her mom was happy to throw a party for friends and family recently ahead of the wedding, following her husband Ladd's accident caused by the winds last month.
The 23 mph winds would be another stumbling block once again at the wedding. The party was held outside on the remote cattle ranch.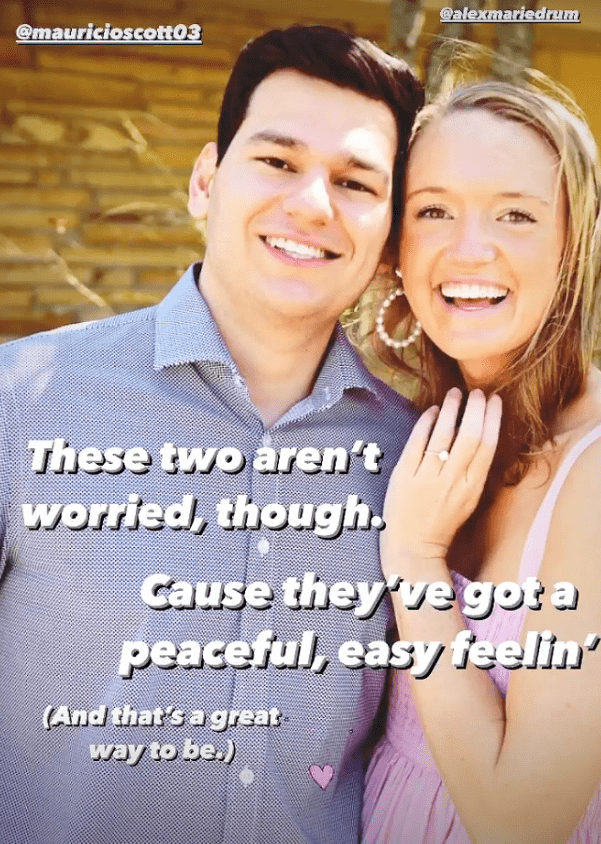 BRIDAL SHOWER & DRESS UP
On March 27, Drummond's eldest daughter had a bridal shower held at the Mercantile restaurant bakery in Pawhuska, Oklahoma. The food writer shared photos from the event, decorated in shades of gold, pink, and ivory.
In October, Alex's sister Paige played dress up by wearing their mom's throwback wedding gown. At the time, the blogger joked at how her now-21-year-old daughter tried on her circa 1996 wedding dress, although it was her big sister who got engaged.