Billie Eilish Looks Amazing In a Graceful Image Made for the Promo of Her New Album
Record-breaking teenage singer Billie Eilish is preparing to launch her second album following a successful musical career. The singer looked eye-catching in a stunning picture made for the promo of the album.
Billie Eilish has become one of the stars that fans look out for at the beginning of the year, hoping she is cooking something magical. In the few years she has graced the music world, she has not failed to wow the crowd.
With over eigthy million followers on social media and a series of awards, including several Grammies, the 19-year-old is fast becoming the next big thing of the decade.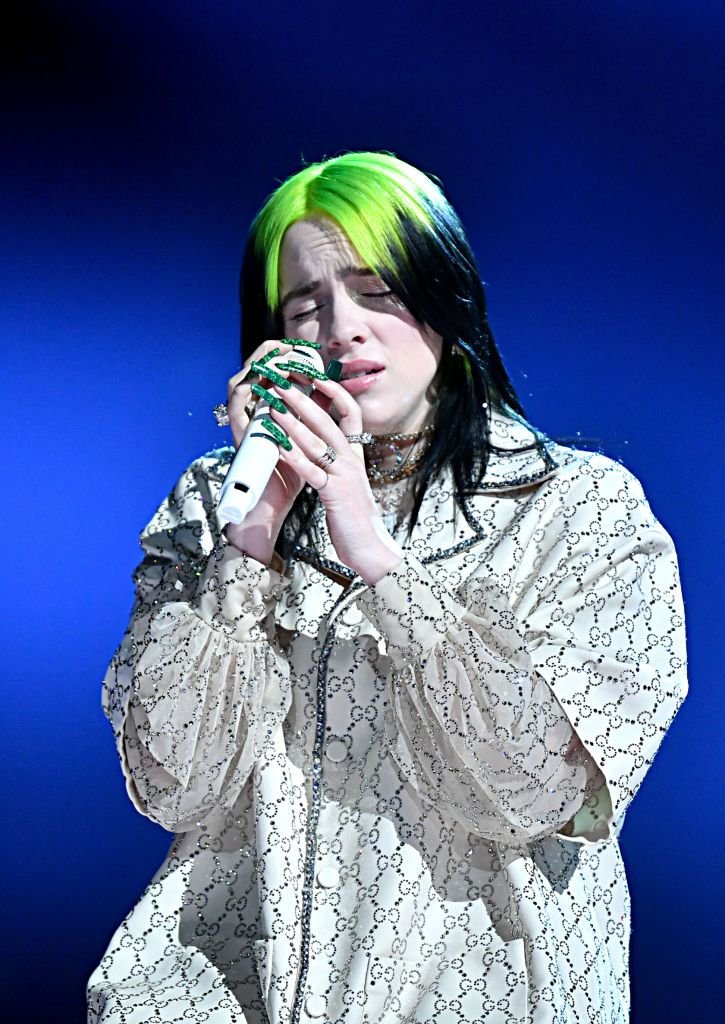 Following a successful first album, Eilish is set to release a second album titled "Happier Than Ever," and she described it as the biggest project she has ever done.
The 19-year-old singer took to her Instagram to share a captivating picture and a clip for the promo of her new album. The post featured a beautiful picture of the talented singer where she looked stunning.
Wearing a sweatshirt and her blonde hair, Eilish had a gentle look with a single tear stream down her face. In the caption of the post, the award-winning singer confessed her love for the new album.
She revealed that the album would be out on July 30, and she is eager for her fans to hear it as she has never been this excited for any work as she is for her new album.
She planned for it to coincide with when there is a vaccine.
Her followers quickly rushed to the post in their millions, noting their anticipation for the new work, with some stating that they can not wait to feel the magic the singer has prepared.
A new song is expected to drop on April 29. Her new album will have 16 tracks and it'll run for 56 minutes, with "My Future" and "Therefore I Am" being the only two previously released songs.
"Happier Than Ever" has been primed to represent a new era for the 19-year-old. Her brother, Finneas O'Connell, noted that the album represents how much Eilish has grown and also tells her story.
The 19-year-old previously revealed that she did not want her album to be released during the heat of the pandemic as she did not want it to be a COVID-19 album. Instead, she planned for it to coincide with when there is a vaccine.
Things could not get any better for the seven-time Grammy winner after she won the Record of the Year award for the second year in a row at the 2021 Grammys. 
Her song, "Everything I Wanted," grabbed the prize for this year, but she felt the award should have gone to Megan Thee Stallion, who she thinks has been phenomenal recently.