Kim Kardashian Wore a Green Mini Dress to Victoria Beckham's Party – See Their Fun Photos Here
Kim Kardashian shared pictures of her dazzling in a mini dress while posing for snaps with friends at Victoria Beckham's party. 
On Tuesday, Kim Kardashian shared multiple pictures on her Instagram page from Victoria Beckham's party. In the photos, she looked gorgeous as she flaunted her curves in an olive green mini dress with a slit. 
The SKIMS founder put her curvy figure on display in her dress, which also featured an opening in the breast region, revealing her ample cleavage. She matched her outfit with gladiator heels.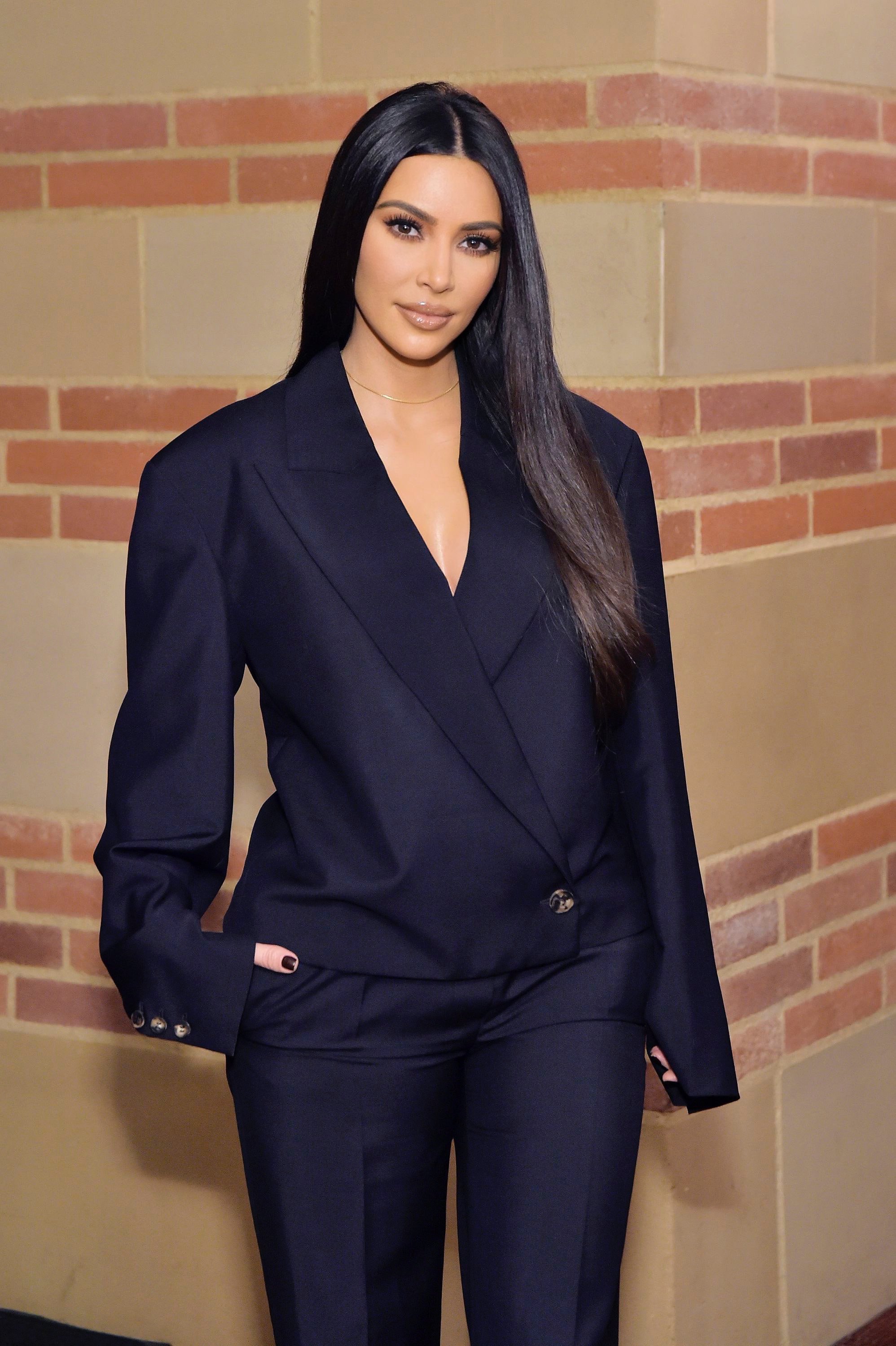 In the first picture on her post, Kardashian walked into the party venue with her friend Stephanie Shepherd, who wore a stylish black-and-brown mini dress, showing off her gorgeous legs. 
The second snap showed both women smiling as they posed for the camera while Kardashian posed at the door in the third photo. Simon Huck joined them in the fourth picture. 
The fifth snapshot showed Kardashian posing with her friend, Jonathan Cheban, popularly known as FoodGod, who wore a black print T-shirt with a green character drawing. He paired the top with black pants and multi-colored sneakers. 
Another photo showed Kardashian with Dave Gruntman, who wore a black long-sleeved shirt and black pants. She also posed with Maluma in the next snapshot. 
There have been claims that Kardashian is being pursued by A-list actors and royalty.
Maluma wore a black-and-white striped suit with matching pants. He completed his stylish look with white sneakers and wore transparent glasses. 
The last picture in the post showed Kardashian posing with Pharell Williams, David Beckham, Victoria Beckham, Gruntman, and his wife, Isabela Gruntman. She captioned the post: 
"Back like we never left ?‍♂️."
The pictures she shared were from Victoria's party ahead of her 47th birthday, which also coincided with the opening of Williams' new hotel, The Goodtime Hotel in Miami Beach. 
David Beckham was also marking his soccer club, Inter Miami CF's opening season in MLS. Victoria took to her Instagram page to express gratitude to Williams and his business partner Gruntman for hosting the event.
She said she was blessed to have met many incredible people in Miami. Accompanying her post was the picture showing her with Kardashian, her husband, Williams, Gruntman, and his wife. 
Kardashian's attendance at the party along with old pal Maluma caused a stir as there were suggestions they were seeing each other. However, sources told Page Six that they were not.
Since filing for divorce from Kanye West, there have been claims that Kardashian is being pursued by A-list actors and royalty. Those claims will only intensify with Kardashian living her best life.