Denise Austin's Daughter Models Mom's 20-Year-Old Leotard Ahead of Sports Illustrated Shoot
Fitness icon Denise Austin's daughter modeled her mom's leotard from 20 years ago, ahead of a "Sports Illustrated" shoot. 
Denise Austin is not only a fitness iconic she is a proud mother. This week she shared a gorgeous photo of her daughter, Kate Austin, posing in one of her old leotards. 
Denise shared a side by side of the two women wearing the white leopard that has a zip neckline and high cut leg holes. Katie's photo is from this year, while Denise's photo is from 20 years ago.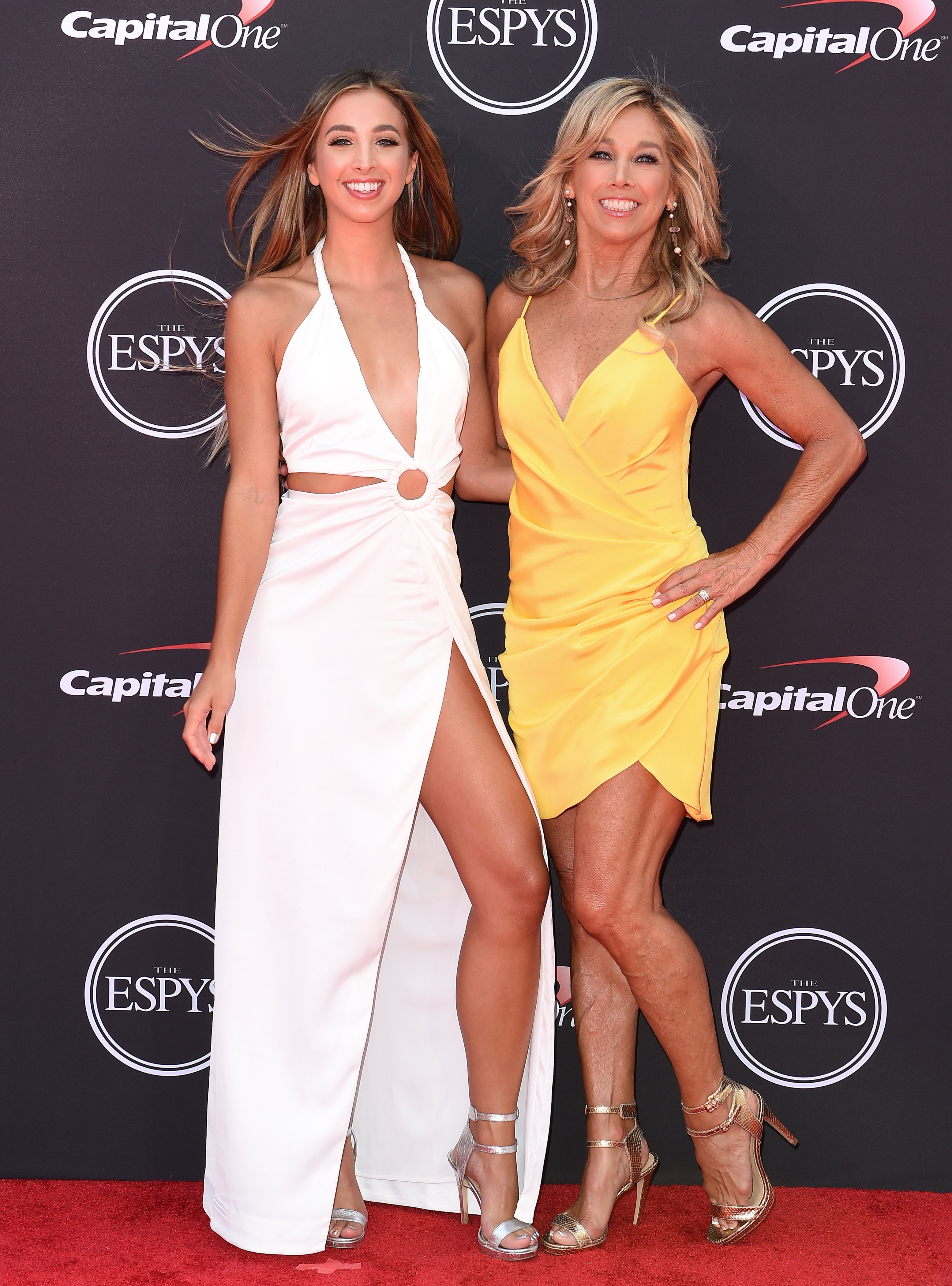 The side by side really shows how similar the mother and daughter look. Katie looked stunning as she posed on a beach with her toned arms above her head and her long brown head flowing down around her face. 
Denise remarked on their similarities in the caption. She also revealed that she was happy she saved the leotard, and she loved seeing her daughter wear it. Part of the caption read:
"I absolutely love seeing my beautiful daughter @katieaustin in it!! It brings back so many wonderful memories!!!"
The mom of two shared that Katie will be shooting for "Sports Illustrated" in their swimwear issue. Denise is excited to see her daughter create her own memories. 
Katie is following in her mother's fitness footsteps in her own way. She is a fitness influencer on Instagram and boasts over 300 000 followers, and has her own fitness app. 
In the years to come, she would become a household name with her various TV shows.
As per her mom's Instagram caption, the fitness model is making her dreams come true as she will appear in "Sports Illustrated Swimsuit" for 2021. In her search profit for the magazine, she discussed her inspirations and lifestyle. 
Katie was inspired by the 2019 cover model Camille Kostek to audition for the issue. She also admitted that she would not change her diet or workout program ahead of the shot but will focus on self-care as she said:
"I want to focus on staying positive and confident, and I don't plan to change my workouts or eating habits." 
She definitely has support from her fitness fanatic mother. Denise has a long career in the fitness business. At 23 years old, she started her career by instructing aerobic lessons.
In the years to come, she would become a household name with her various TV shows, workout DVDs, and more. She has the longest-running workout TV show in history. 
Now in her 60s, she has not slowed down at all. In an interview with Seattle Times, she shared that she has worked out for 30 mins a day for the last 25 years. Her routine consists of running or walking, cardio, and light-weight workouts. 
A few of Denise's long-running fitness series include "Denise Austin's Daily Workout," "Getting Fit," and "Fit & Lite." She also shares exercise and lifestyle tips with her followers on Instagram.