TMZ: Britney Spears Plans to Talk to the Court about Getting Rid Of Her Father as Conservator
Britney Spears' conservatorship has become the center of the public eye with the #FreeBritney movement taking off, but is the pop star now attempting to free herself officially? 
According to TMZ, Britney Spears plans to talk to the court about getting rid of her father as conservator.  Jamie Spears is not as involved as he used to be, no longer acting as her personal conservator. 
Sources spoke to the publication alleging that If the court negates to talk about her medical condition, the hearing will be open to the public. They stated that Britney has not gone into detail about the case.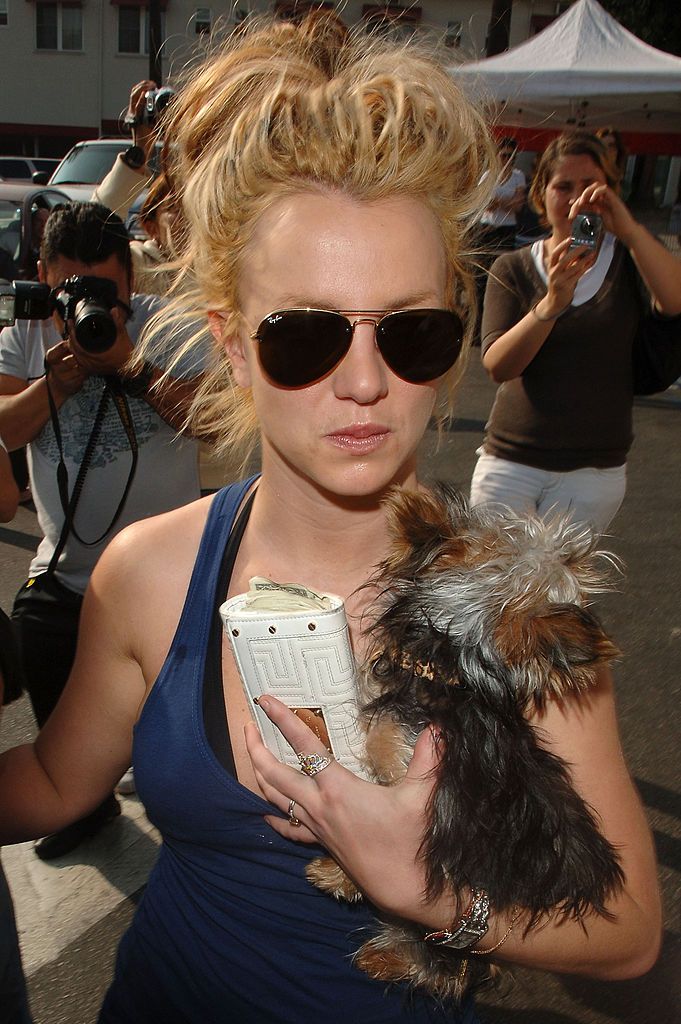 BRITNEY'S BOYFRIEND SPEAKS OUT
The singer's boyfriend and personal trainer, Sam Asghari, has openly expressed his anger towards Jamie. TMZ approached Asghari about his feelings towards Britney's dad, to which he commented:  
"I think he's a [expletive]. That's just my opinion."
When asked if he could ever reconcile with Jamie, he responded that this would be possible if he were to treat his daughter right. He also thanked Britney's fans for all their ongoing support of the superstar. 
AN ULTIMATUM
Britney has not said that she would like a complete end to the conservatorship. Nonetheless, as many know, she has put an ultimatum down, conveying that she won't perform while her father is still her conservator.
Britney has been part of the conservatorship ever since her breakdown in 2007.
However, TMZ claims that no one close to her has reported that she wants to return to performing at all. Beyond the conservatorship, much of her anger towards Jamie is rooted in his being an absent father. 
STEPPING DOWN 
Jamie is no longer the sole conservator of Britney, stepping out of her personal aspects in 2019. A care professional has been put in this position while Jamie still controls the singer's fortune.
Her father's resignation as the sole conservator occurred earlier this year following a legal request from Britney herself. He is currently managing $60 million - an estimate of her finances.
FAMILY FEUD
Britney's parents, Jamie and Lynne Spears, are also fighting a legal battle, with both of them arguing over money-related issues regarding their daughter's conservatorship. Jaime's representatives argued:
"She has not been involved ... and she is now raising objections to fees related to matters that she has no knowledge of."
Jamie has asked for compensatory legal fees of almost $2 million from Britney's estate in exchange for his efforts as a conservator. Lynne responded, stating that this $2 million was used irresponsibly by Jamie. 
This year, the documentary "Framing Britney Spears" was released, focusing on the songbird's life. This included her conservatorship and the #FreeBritney movement which aims to free her from it.  
Britney has been part of the conservatorship ever since her breakdown in 2007. The documentary supports the idea that the singer should have control over her own life.