Bart Freundlich Is Julianne Moore's Spouse of Almost 2 Decades — What Is Known about Him?
Actress Julianne Moore has been married to her husband, director and film producer Bart Freundlich for almost 18 years since 2003. Find out more about Freundlich and their beautiful marriage.
Actress Julianne Moore's husband Bart Freundlich is a director, film producer, and screenwriter, with whom she has worked on many productions. The pair have been married since 2003, about seven years after they first met on the set of the movie "The Myth of Fingerprints"  in 1996.
After nearly two decades of being married, the couple shares two children, a son, and a daughter. Learn more about Freundlich, his career, and the beautiful family that they have built together.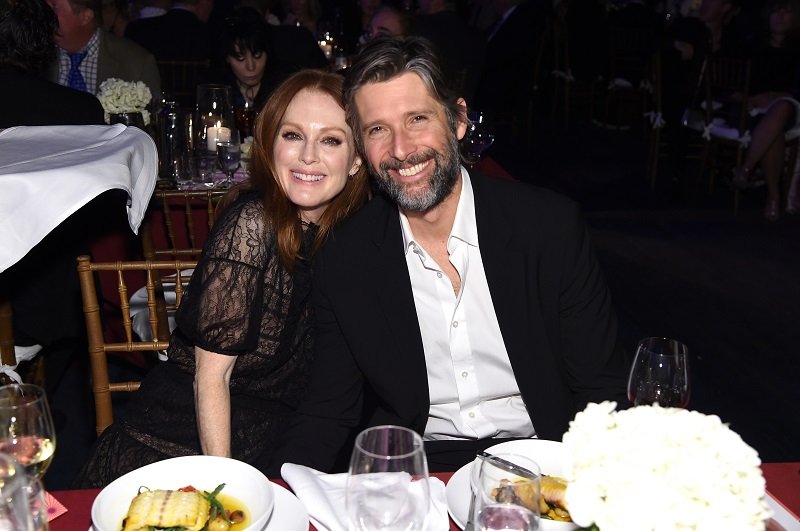 WHO IS BART FREUNDLICH?
Born and raised in Manhattan, New York, to a marketing consultant mother and a writer father in January 1970, actress Julianne Moore's spouse, director Bart Freundlich, always had an affinity for the arts. 
From his college days, the director and film producer started studying and working tirelessly to see that his dreams came true.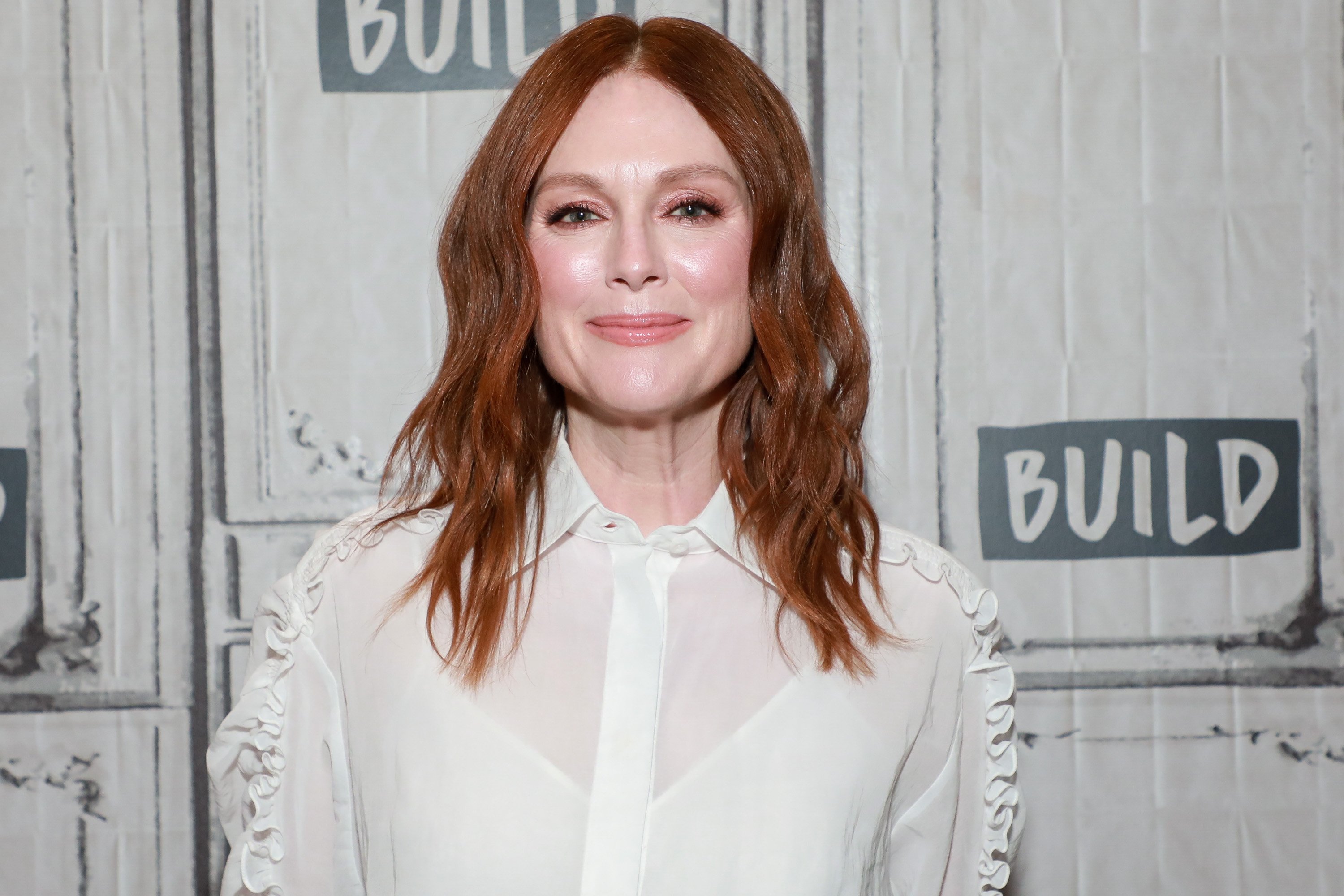 He eventually graduated from Tisch School of the Arts, New York University, with a double major in Cinema Studies and Film and Television Production. In an interview with Indiewire on the release of his first full-length film, he said:
"On my film I had a lot of control in terms of the process and development....I want people to have trust for my skill as a director."
While Freundlich is not Fox, he does have a lot going for him too! In 1994, he wrote and directed a short film titled "A Dog Race in Alaska," as well as a documentary called "Hired Hands."
It was until his first full-length film, "The Myth of Fingerprints," came out in 1997 that he started to get recognition for his work. The film, which starred Freundlich's wife, Moore, Blythe Danner, and Roy Scheider, received awards at the Sundance Film Festival following its release.
Since then, Freundlich has also worked on other productions. Other Bart Freundlich movies include "World Traveler" (2001), "Catch That Kid" (2004), "Trust the Man" (2005), and "After The Wedding" in 2019. 
In 2020, the actress shared their secret to having a happy, fulfilling, and long-lasting relationship.
Freundlich is also a director for the not-yet-released anthological drama "With/In," which is set to premiere at the Tribeca Film Festival.
THEIR LOVE STORY
In 1996, Freundlich and Moore met for the first time on the set of the movie "The Myth of Fingerprints." They started dating shortly after too. 
Moore played the role of Mia alongside Scheider and Danner in the movie that chronicled one dysfunctional family's Thanksgiving experience. In an on-stage interview in 2019, Moore narrated the hilarious way she and her director-turned-husband met and hit it off. She explained:
"I was supposed to meet him in a hotel to talk about it, but my car broke down. I had a lot of reasons to be grumpy. He was so patient, and I was just awful!"
When she asked Freundlich why he wanted her for the movie, he said that he noticed she could be two completely different people, when her face was in complete repose and when she smiled. 
The duality in physicality was one of the main reasons he thought she fit the role. The reason struck Moore and convinced her to work with him.
Little did she know that nearly seven years later, she would be getting married to him and that they would even go on to have a family together.
BEAUTIFUL MARRIAGE AND FAMILY 
In 1997, Freundlich and Moore welcomed their first child together. Their son, Caleb, was born in December 1997, only about a year after they started dating. In April 2002, they welcomed their second child, their daughter, Liv.
A year after they had their daughter, the lovebirds decided it was time to take things a little further. Julianne Moore and Bart Freundlich's wedding came in August 2003, and they started a new life as husband and wife in Greenwich Village, New York City.
WORKING TOGETHER
In the movie "After The Wedding," which Freundlich directed, Moore starred as Theresa Young. The movie, which was a remake of the Danish-Jewish filmmaker Susanne Bier's Oscar-nominated drama of the same name, was the husband and wife's fourth time working together. 
Despite the challenges that many would expect when working with family, Freundlich had no reservations about it. In a talk with The JC author Stephen Applebaum, he said:
"[When Moore watched the film, she was] totally taken."
Working on the movie meant Freundlich had to rewrite it as the remake was set to swap the two main characters' genders. Describing what their on-set relationship is like, Freundlich said to The Hollywood Reporter:
"There is no one I'd rather work with. She's just the best at what she does. So I knew to be smart enough to let her do her thing and to contribute where I could."
On working with him, Moore also admitted to being in tune with her husband's mood on-set and away. She described working with him as familiar and understanding.
MOORE ON MARRIAGE 
After being married for nearly two decades, the iconic Julianne Moore-Bart Freundlich duo has only continued to flourish and grow over the years. 
An insider opened up about their beautiful marriage and how happy they are to Us Weekly. Discussing how Moore was only able to celebrate her 60th birthday with just her husband and kids, the friend said:
"She was happy it was just the four of them. She really is happier than she's ever been."
In 2020, the actress shared their secret to having a happy, fulfilling, and long-lasting relationship. She said that both parties have to be willing to be married to each other, and they have to be invested in making it work out.
MOORE ON PARENTING
Moore and Freundlich's two children, Caleb and Liv, are now all grown-up, with their son set to celebrate his 24th birthday this December and their daughter, Liv, who turned 19 this month. 
Both husband and wife make great parents, and Moore has been seen doting on their kids on many occasions. Last September, she melted hearts with a photo of her son and daughter posing and smiling together.
Love and family mean everything to Freundlich and Moore. Together, they make a dynamic and admirable couple quite like no other.